12/06/2017 09:30 AM
Ultimate Guide - there's still time to get your garden ready for summer
With the official start of meteorological summer on the first of June, now is the perfect time to get your garden ready for the season. Nothing else makes you appreciate the summer quite like sitting out in the garden, made even better when you know you've put all the hard work in to make it look great.
Depending on how much gardening you have completed throughout spring, there could be quite a lot of work to get done, so be sure to roll your sleeves up and head out into the garden soon - you won't regret it once summer is underway!
Start with the basic maintenance

A garden in spring tends to carry some of the wear and tear from winter, namely plenty of weeds, dead leaves, and other general mess and untidiness. This makes sense as we will have spent very little time here for months, so if you haven't already had a good clear up you may want to get all your basic maintenance underway first.
This can vary depending on the size and contents of your garden, but for most people it will involve sweeping away dead leaves and cutting back dead foliage, tidying up any other waste, pulling up weeds, or tidying the shed and greenhouse. By getting all your basic maintenance out the way first, your garden will feel that bit better already, offering more motivation to get things looking great for the upcoming summer.
Check your gutters
Winter often wreaks havoc on gutters and drains, with moss, dead leaves and other debris clogging everything up. Be sure to give this a quick check and lookout for signs of damage such as cracks, as you don't want your gutter to be overflowing during those inevitable summer showers - it could lead to more significant water damage to your home!
Clean and prep your tools
If you are like most other gardeners, your tools will likely be neglected over the winter months, so there is a good chance they will require a clean and general inspection. Taking care of your garden tools means they will have a much longer life expectancy, plus it gives you an idea of what may be due a replacement.
Take all your tools out of the shed and have a look at them to see what needs cleaned and what needs replaced. Hardened mud can easily be removed with warm soapy water and a bit of elbow grease, so be sure to allocate some time for tool maintenance! This can include standard garden tools, but is also a great opportunity to inspect your lawn mower and strimmer, along with any other equipment such as a hose, BBQ, furniture etc.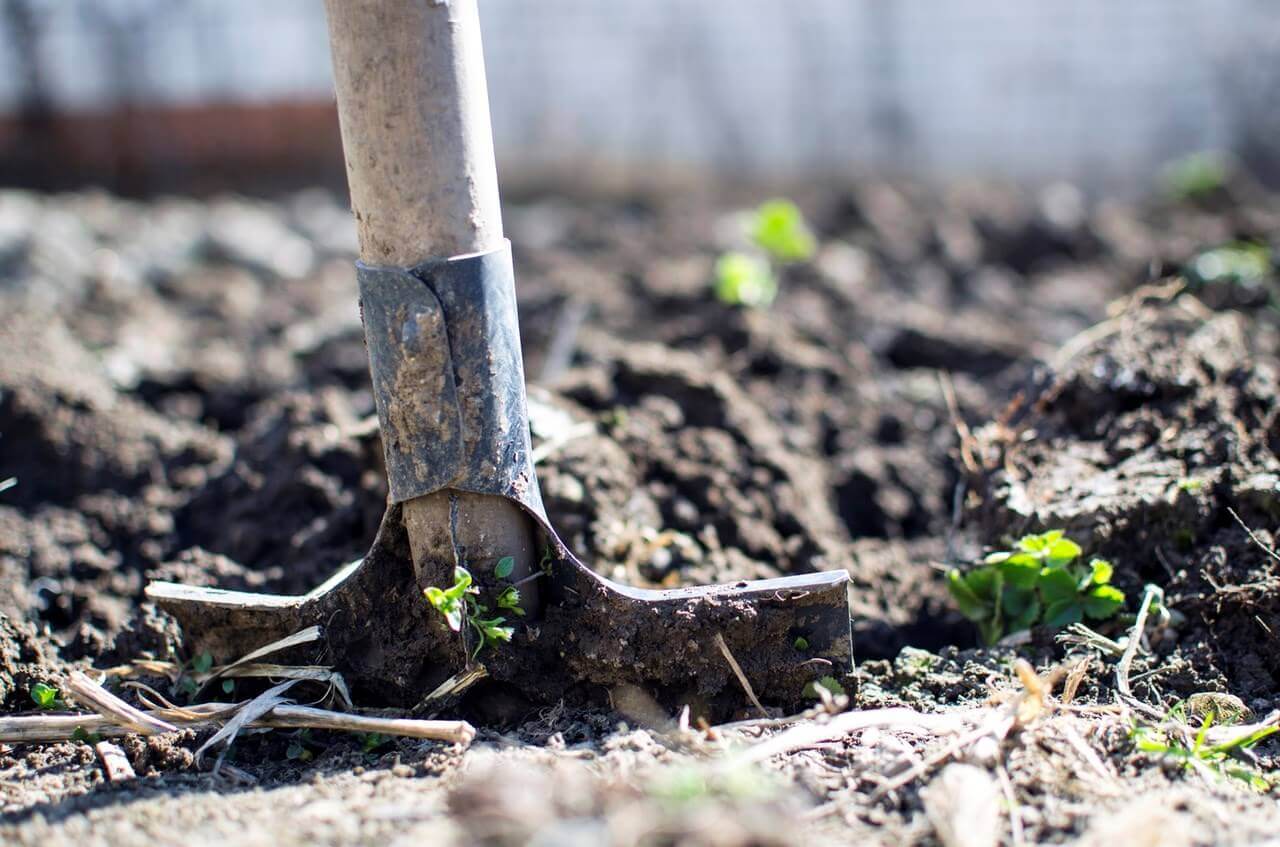 Pruning
For any gardens that house various trees or shrubs, you will want to get them pruned prior to summer. Any dead or damaged growth should be removed along with areas that have too much growth, as it encourages a more even and healthier growth throughout the plant. Winter can often damage parts of a tree or plant so they need to be removed, but it is also important to help control the growth of your shrubs or trees, making them more aesthetically pleasing.
Preparing your lawn
The lawn is a centre-point of many gardens, so it is always a good idea to start lawn maintenance at the beginning of spring to ensure it is looking its best for the summer. Lawn growing season begins at the start of spring, so now is the perfect time to get it looking its best for summer. Begin by removing any weeds and moss patches that have developed over the cold months. You want to get rid of these as early as possible because the warmer summer months will help weeds to thrive and spread, so taking them out now will save you a lot of maintenance over the summer.
Then it's time to feed your lawn, as this will be prime growing season so you want it to benefit from additional nutrients provided by lawn fertiliser, with both summer and spring lawn feed available. A combination of weeding and slow growth can result in very patchy areas on the lawn, so you will want to address this by adding new seeds. This is quite simple to do as you just need to loosen the soil and sow in the seeds over an evenly raked surface before raking once more to combine. If there isn't any rainfall for a few days, give the lawn a generous water. Then it is just a case of waiting around 7-10 days for the grass to come through. Thankfully the British weather will likely provide your lawn with plenty of precipitation, but should there be prolonged dry spells your lawn will require the odd watering. Then it is a case of regular lawn maintenance. Over the spring, you should be mowing your lawn once a week, before doubling this during the summer months.
Remember - never remove more than 1/3 of the leaf growth when you mow the lawn!
Consider installing decking
Most of us have spent time sitting outside in a garden with
decking
, and most of us will appreciate just how great it is!
Not only does it add a new area to your garden that is ideal for sitting, eating, and generally enjoying the sights and smells of your garden, it looks fantastic and adds an aesthetically pleasing feature to your outdoor living space.
Decking is so popular now that it is very easy to find affordable options, and better still most decking can be easily installed. Be sure to consider quality pressure treated timber however, as this will ensure any decking will last much longer against the elements. Look out for reputable suppliers that guarantee the timber against rot and insect attack and that give you details of how it is treated - kiln dried pressure treated softwood is one of the longest lasting types of decking on the market.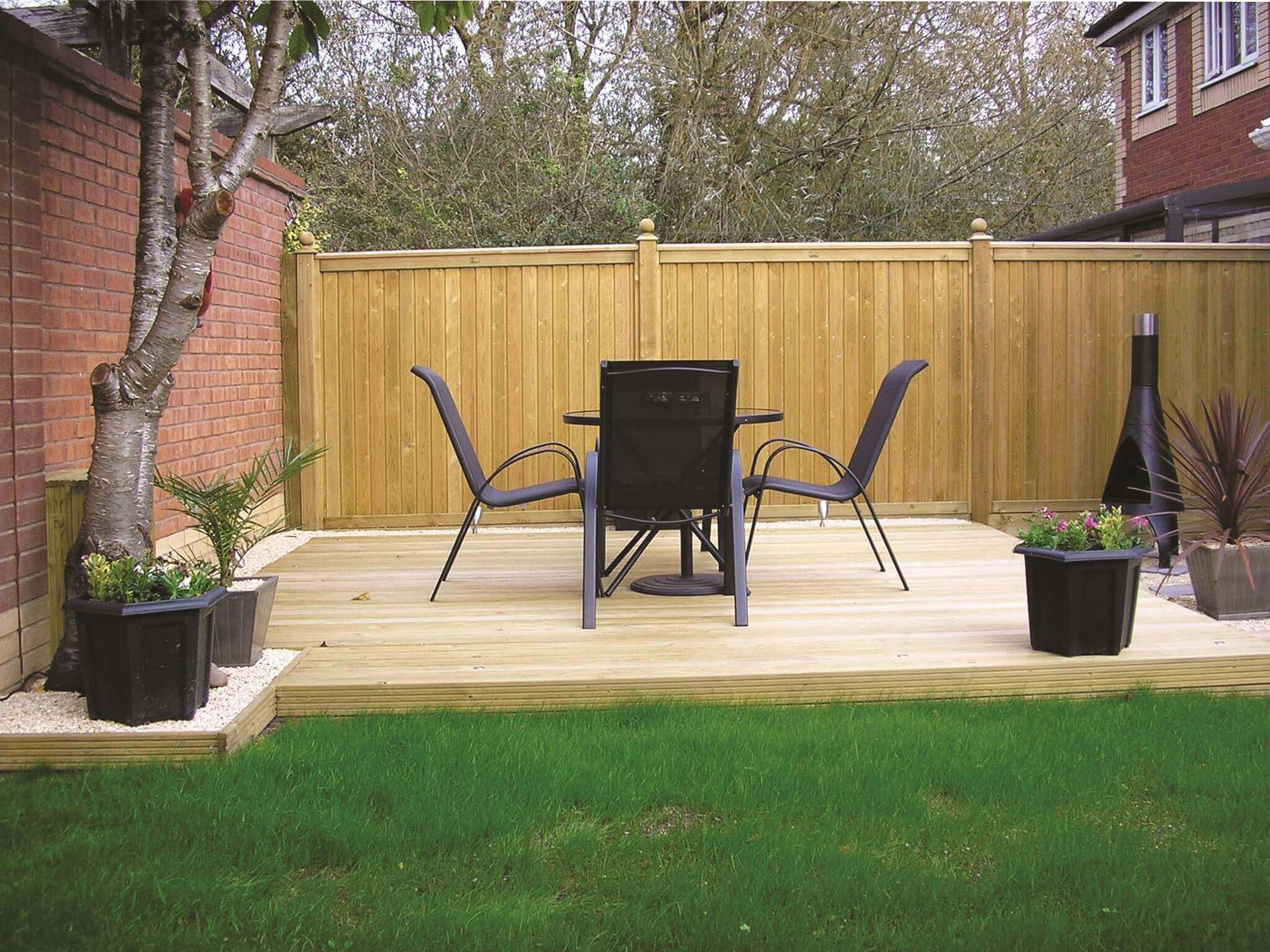 Picture yourself entertaining friends and family throughout the summer, sitting on a beautiful new decking area while you show off your beautiful garden - it's the perfect pay off for all your hard work! Want to really transform an area with some decking then combine it with a new set of garden furniture for a stunning outdoor sitting area where you can spend plenty of your summertime!
Check your garden fencing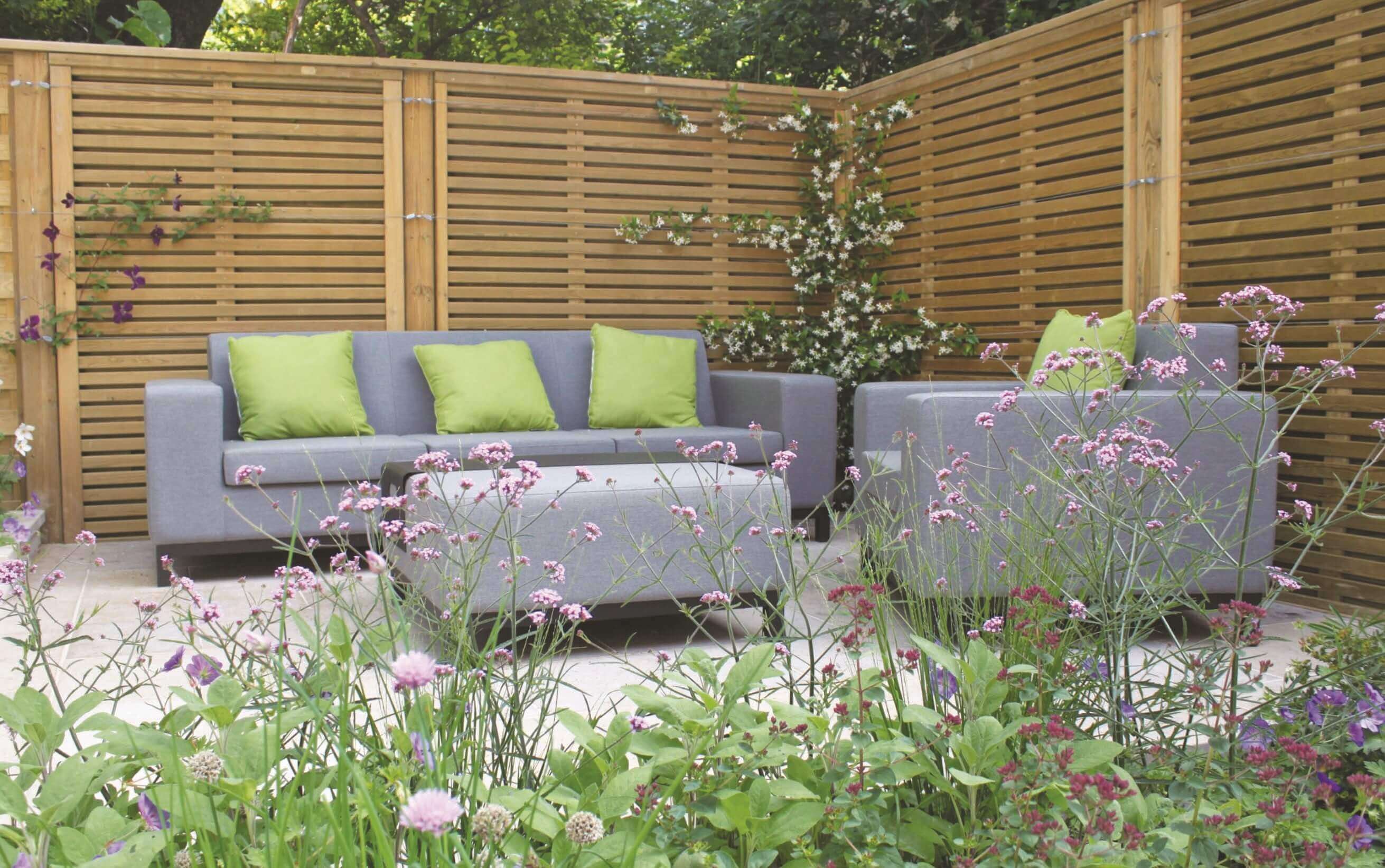 Winter may not have been kind to the fencing around your garden, with harsh winter weather and storms becoming commonplace throughout the winter months, so it's best to assess whether your fence needs replacing. Once again, make sure you check out good quality fencing suppliers, there are many 'look a like' products out there, and unless you check the quality, you could find you've gone to the trouble of installing a cheap fence panel, that rots after just a few years. Look for suppliers that kiln dry and pressure treat the timber, with a good long lifetime guarantee against rot and insect attack, just like previously mentioned with decking.
A classy fence can be one of the most eye-catch features of the garden, it not only provides a good looking backdrop to your planting, it frames your garden as well, just look at these horizontal slatted Venetian panels, they look amazing, so be sure to take the time to find the best quality and most attractive fencing you can find!
Start a vegetable garden
Vegetable gardens are great fun to have, as they give you a reason to spend plenty of time outdoors while you tend to your crops! Even small vegetable patches are simple to start, as all you really need is some space to sew in the seeds and the addition of some nutrient-rich soil. Tomatoes, peas, cucumber, peppers, beans, onions, lettuce, radishes – there are countless options when it comes to growing vegetables in the garden and they will provide you with a tasty supply of fresh produce throughout the summer!
Of course, you can add some fruit to your growing areas as well! Berries are a very popular addition to many gardens and can be ready for summer if planted now – try adding some strawberries, blackberries, or raspberries into your garden for some fresh summer fruit!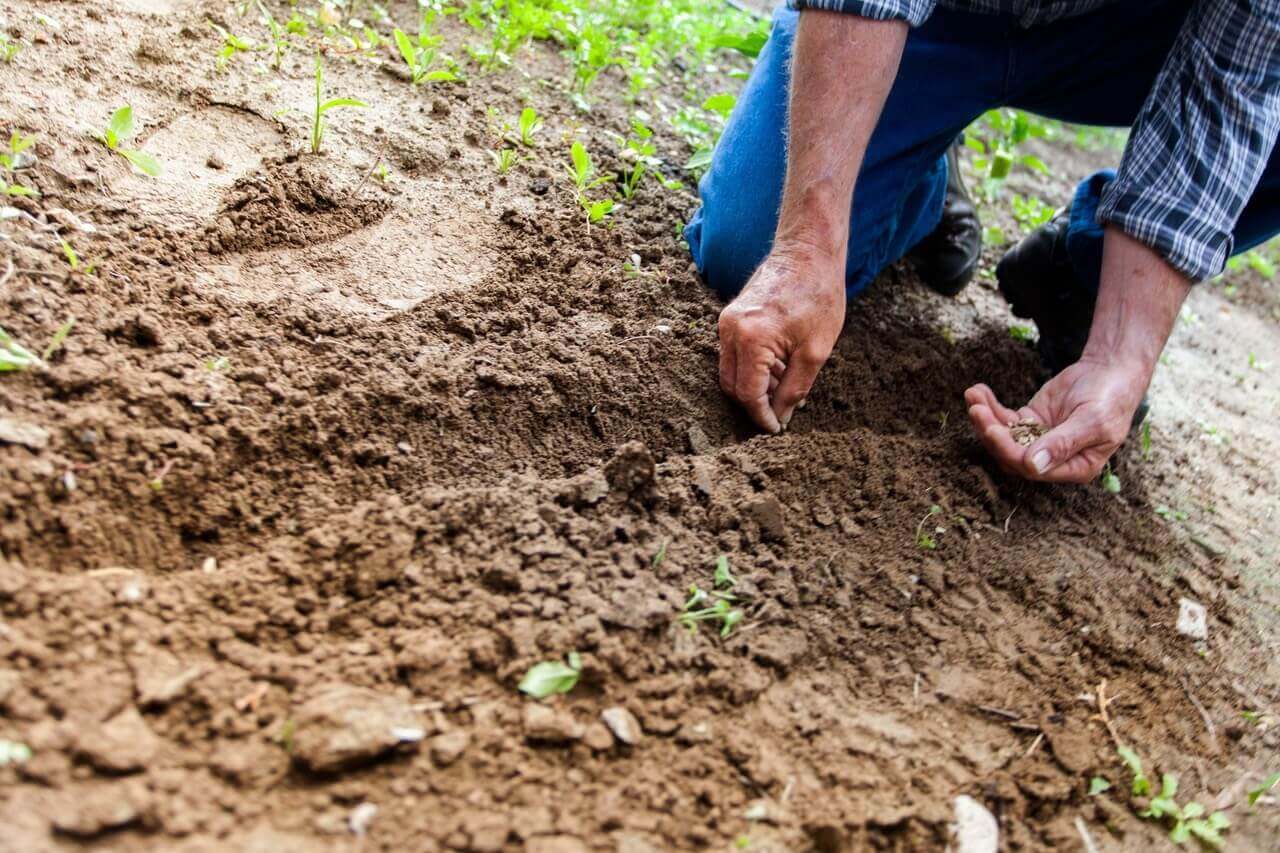 Plant new flowers
Flowers add incredible natural beauty and colour to a garden, as well as performing a most important task by encouraging wildlife by attracting bees, butterflies and birds that really help to make a garden feel natural. Try using a combination of perennial and seasonal flowers to bring plenty of diversity to your flowers.
Why not establish a small flowerbed with carefully planned flowers that will create a wonderful focal point during the summer? Colour as mentioned before is important, maybe try limiting the colours you choose to use for your planting to just 2 or 3. You will find this helps your planting schemes look more integrated and classy, sometimes you can just have too much of a good thing, as masses of different colours can make for an un-relaxing view! Whether you use potted flowers, flower beds or borders, there is no denying that the addition of some new flowers will enhance your garden, making it that more enjoyable to sit in over summer.
Bio
"James is a garden enthusiast who loves testing new garden products and is always looking for ways to be a more efficient gardener. He runs his own blog Lawn Mower Hut where he writes reviews of the latest mowers and garden machinery."