19/09/2021 11:14 AM
Trellis when combined with a traditional fence such as Featherboard can give you a classic and attractive option for your fence.
Our Featherboard fence panels come in a standard size of 1.83m wide with various heights available. They are handcrafted with a traditional Closeboard or Feather Edge fence design, but in panel form; making them easier to install, with flat top boards that make a great base for trellis.
A straightforward way to tell the difference between panel form and traditional (kit form) Featherboard is the posts. With Traditional Featherboard, posts are installed behind so you will see continuous pales while panel form Featherboard is installed using slotted Jakposts at every 1.83m which are visible from the front. Our trellis toppers are made as standard in 1.83m wide and are designed for use with our slotted Jakposts.
Providing solid protection and shelter from the wind for plants, shrubs, and small trees, Featherboard is a great base option, while the trellis still allows enough light for sun exposure and is great for encouraging climbing plants too.
Example of a recently installed fence and trellis by one of our Approved Installers, Hive Home and Landscape Ltd.
Hive Home and Landscape Ltd carried out this recent install of Featherboard and Standard Square Garden Trellis Panels.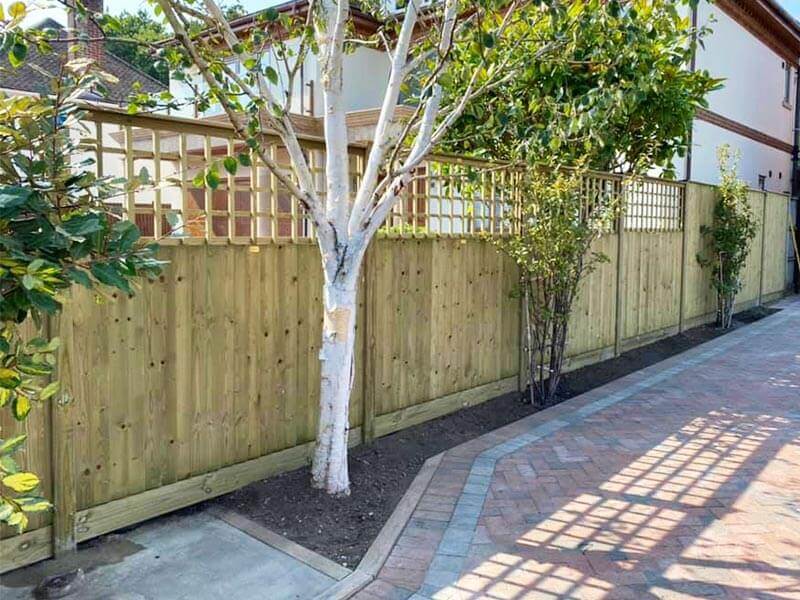 Privacy fencing that still lets light through
Featherboard gives great privacy and is designed to do so: with its solid construction and overlapping pales which stop lines of sight through the panel. The addition of trellis in place of installing a taller fence completely made from Featherboard allows light into the garden, while still providing privacy for the lower part of the fence.
Using a shorter solid fence panel combined with trellis allows the area you are fencing to benefit from the advantages of not only one fence panel but two. Trellis is semi-solid so it allows light to pass through.
When it comes to planting, light exposure is key. The trees and shrubs can still benefit from the sun exposure close to the fence line.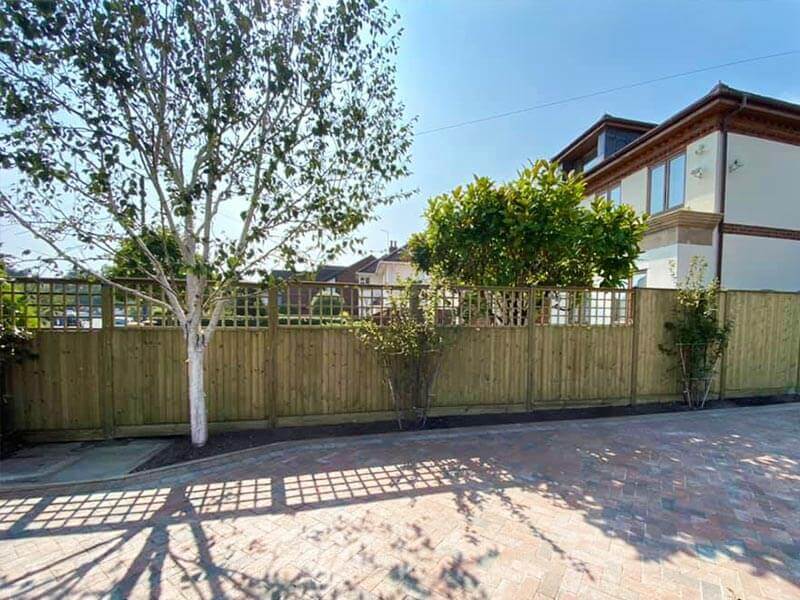 Increasing airflow and reducing the risk of fence damage
Trellis naturally allows more airflow through, which can in most instances be greatly beneficial.
This also reduces risk of wind damage as air can flow freely through the open gaps within the trellis reducing the pressure on the fencing during intense winds.
Use your fence to be social, but only if you want to...
Using trellis as the top section of your fence not only provides the benefits mentioned above but also gives you the option to be a little bit more social with your neighbours should you choose to.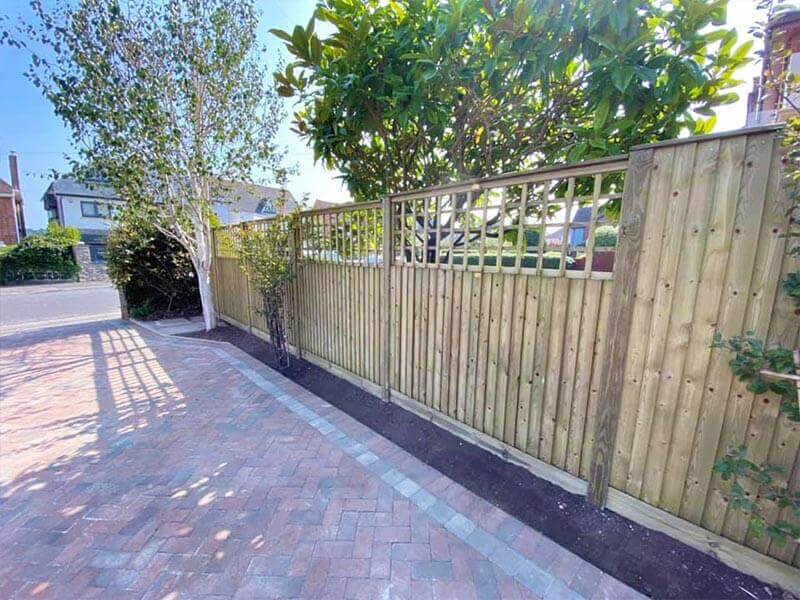 Be creative with fence design
Fences at their basic level of function are there to supply a barrier which separates areas along a boundary. This doesn't mean they can't look good while doing so. When trellis is put together with a panel that complements its design and architecture, it can more easily be paired with other elements such as a patio, driveway or paving, allowing you to pull together all your design aspects to create one great space.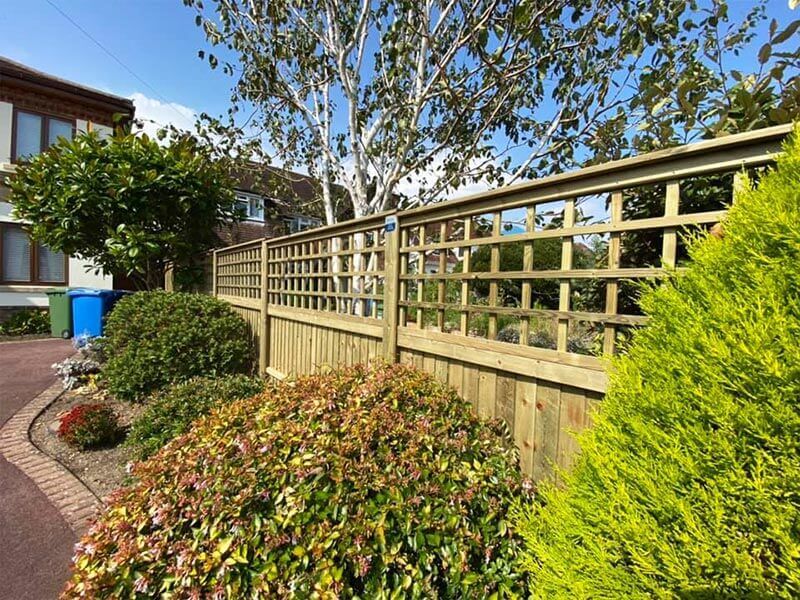 Overall, trellis adds a stylish addition to many types of fencing and can be used almost anywhere.
Increase safety and security with trellis
Trellis can also give you a little bit of extra safety and security too - the ability to see into your garden before you enter, a clearer view of the area surrounding your home through your trellis, and you can also see if anyone else is looking into your garden or property. It is also more likely to make burglars and thieves think twice about targeting your property as it increases the chance of being seen by neighbours or passers-by. In a natural way, trellis also makes it look like you are not concealing anything - if you had a high security type fence people may begin to wonder.
To view the products found in this blog, please click the buttons below:
Flat Top Featherboard Fence Panels
Standard Square Garden Trellis Panels