29/11/2021 12:00 AM
Victoria Park in Deal, Kent is a large, grassed recreational area used by the local community.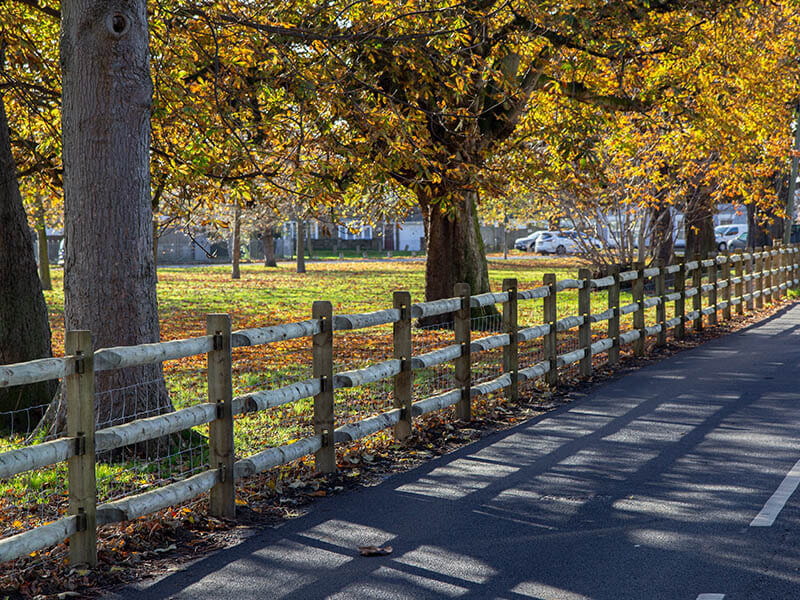 The grounds are used for a variety of leisure activities including, tennis, bowls, and outdoor skating, and it also has a children's play area.
Along one side of the field, the grass stops directly at the road. Previously an old chain link fence with concrete posts was used to mark the boundary. With increased amount of people using the field, and the risk of people or dogs running onto the road without realising, Dover District Council enlisted local contractor and Jacksons Approved Installer TM Contracts to install a post and rail fence to mark the boundary of the field along the road side.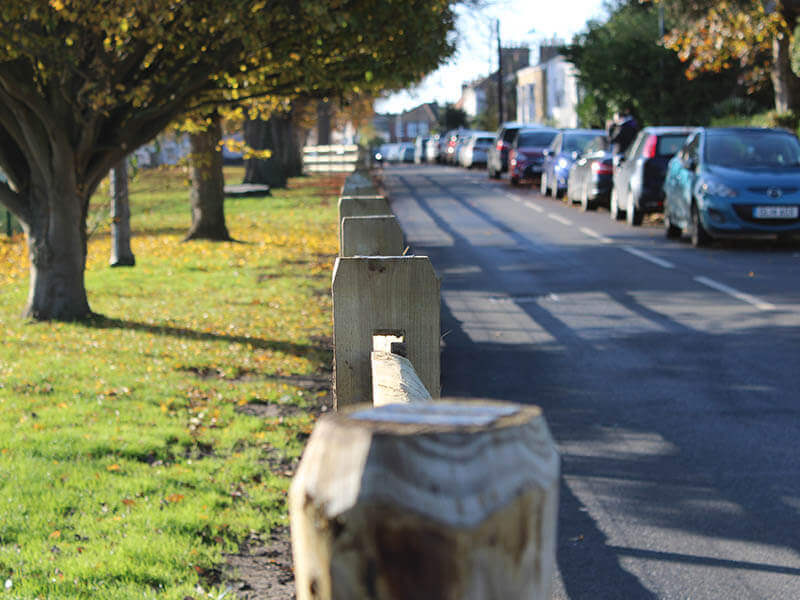 Installing fencing along boundaries also controls the flow of foot traffic, as the nights get darker this is more important as the road becomes less visible. For cars there is less risk of a pedestrian stepping out onto the road where they are not expecting.
By installing a fence along the boundary, access is restricted onto the ground as well. It protects users from any potential dangers of unauthorised access and the grass verge itself from any cars using it as a parking space.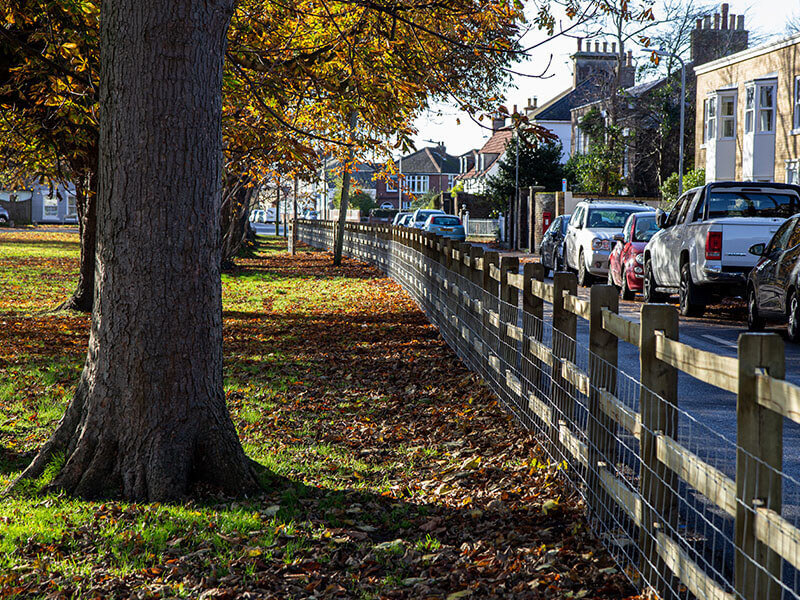 Heavy Post and Rail is an ideal choice for parks and large grassed areas, as it offers a rustic, traditional look that does not look out of place amongst nature.
Wire Stock fencing was then attached to the post and rail fencing to discourage children from climbing through and to help contain pets within the field.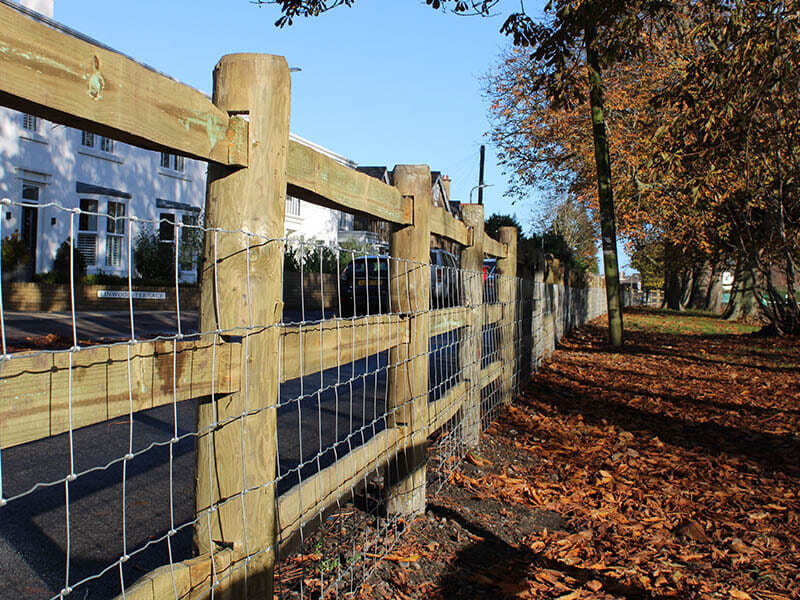 Visibility through the post and rail fencing is high allowing people to see into and out of the park. This is especially good for safety – preventing areas where people could hide.
Timber post and rail fencing is easy to install; already manufactured with morticed holes for the rails to be fitted into, the fence is assembled by slotting the rails into the posts and nailing into place. Mortice and tenoned joints are also stronger than nailed post and rail fencing. Although this type of fencing is used for demarcation purposes, in a park or area with high footfall where children may use it to climb or lean on or may even try to vandalise it is very strong and durable.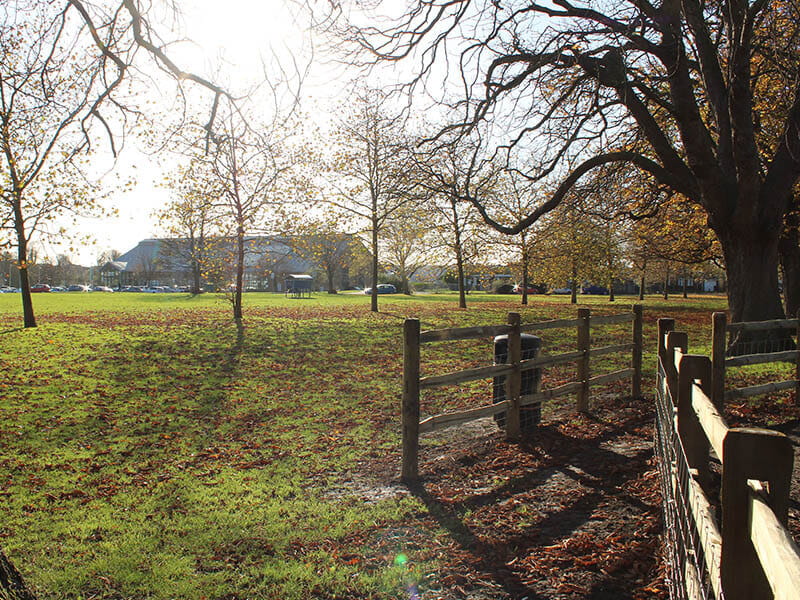 The fence itself is comprised of half round vertical posts and irregular sawn horizontal rails, providing a unique appearance for each part of the fence.
At Jacksons Fencing, we manufacture different types of post and rail fencing so the look and style of your fence, as well as the ease of installation and cost can be customised depending on your desires and requirements. All our post and rail fences go through our unique timber selection and treatment process allowing the fence to be covered by our 25 year Jakcure® guarantee.