15/07/2020 12:00 AM
Outdoor space isn't always in abundance and sometimes it takes smart design moves to really open the space up and still have the ability to include beautiful garden features.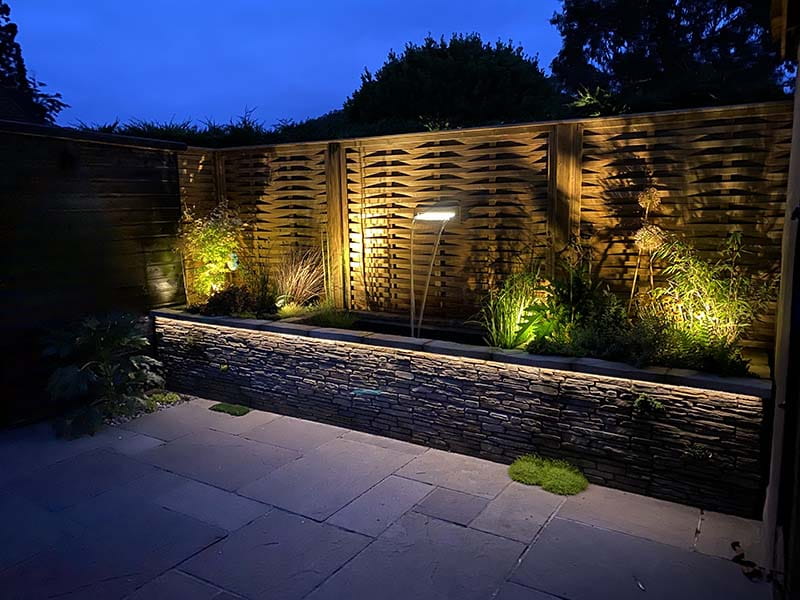 For this project, the garden featured actually belongs to one of our Approved Installers, Countryside Contracts, so is very close to home and really demonstrates the knowledge, expertise and skill set of our Approved Installers. It also provides a testament to the quality of our products and how much our installers really do back them and enjoy working with them.
This beautiful garden feature includes a blade water feature, using our Woven fence panel as the backdrop. The Woven fence panel is made up of interweaving pales, meaning the panel doesn't have a completely flat face, which adds texture to a garden.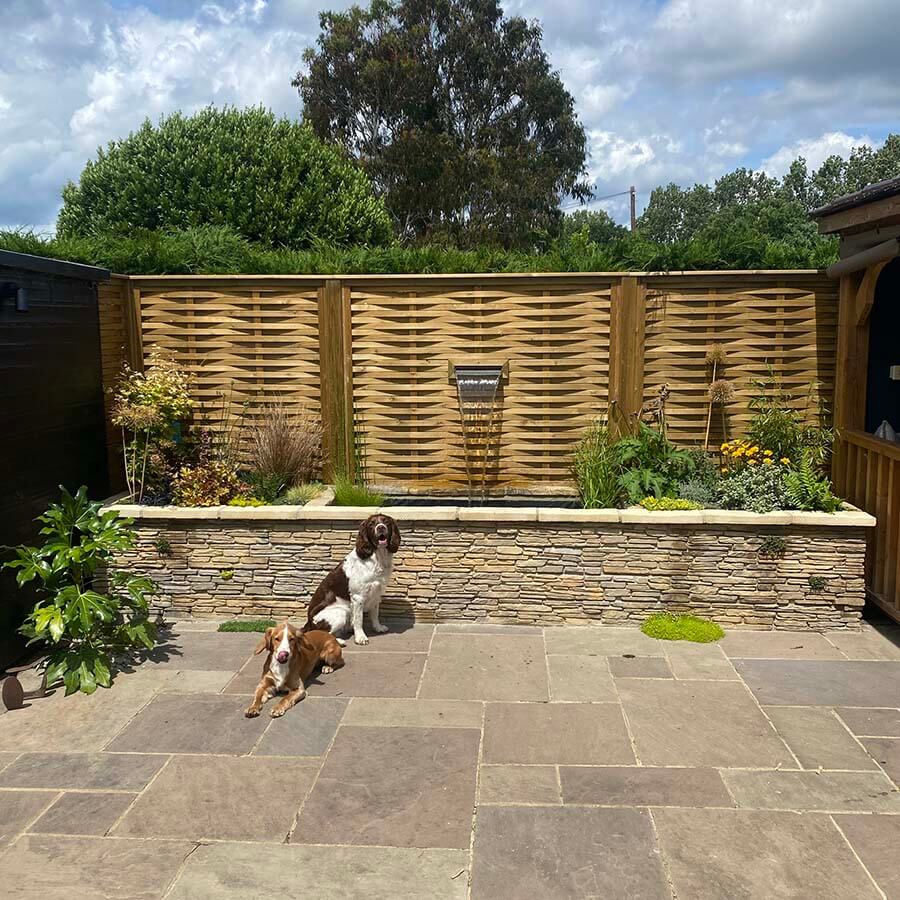 In order to create space for the water feature, the Leyland conifers were cut back to their stems which will stop them growing back, but this allowed space to create the water feature that would then become a wildlife haven, attracting butterflies and dragonflies to the garden. Timber fencing also requires much less maintenance, some fast growing hedges will need trimming at least a couple of times a year but our fencing requires no treatment, staining, and minimal maintenance for 25 years.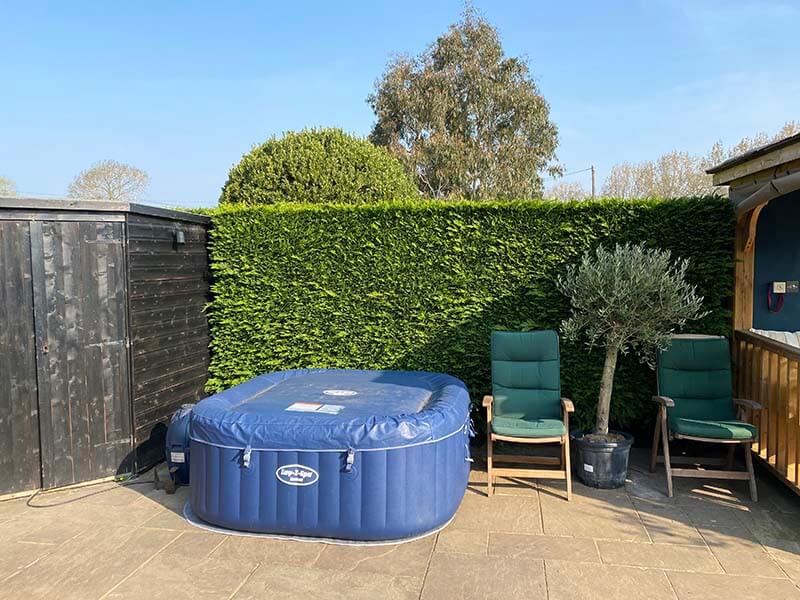 To create the water feature, an opening was made in the middle of the Woven fence panel and the water feature was fitted into the slot. This is a great space saving technique and allows the technical equipment to be hidden behind. The water cascades into the small pond with raised beds on either side, while the walling complements the texture on the Woven panel, adding different dimensions to the garden.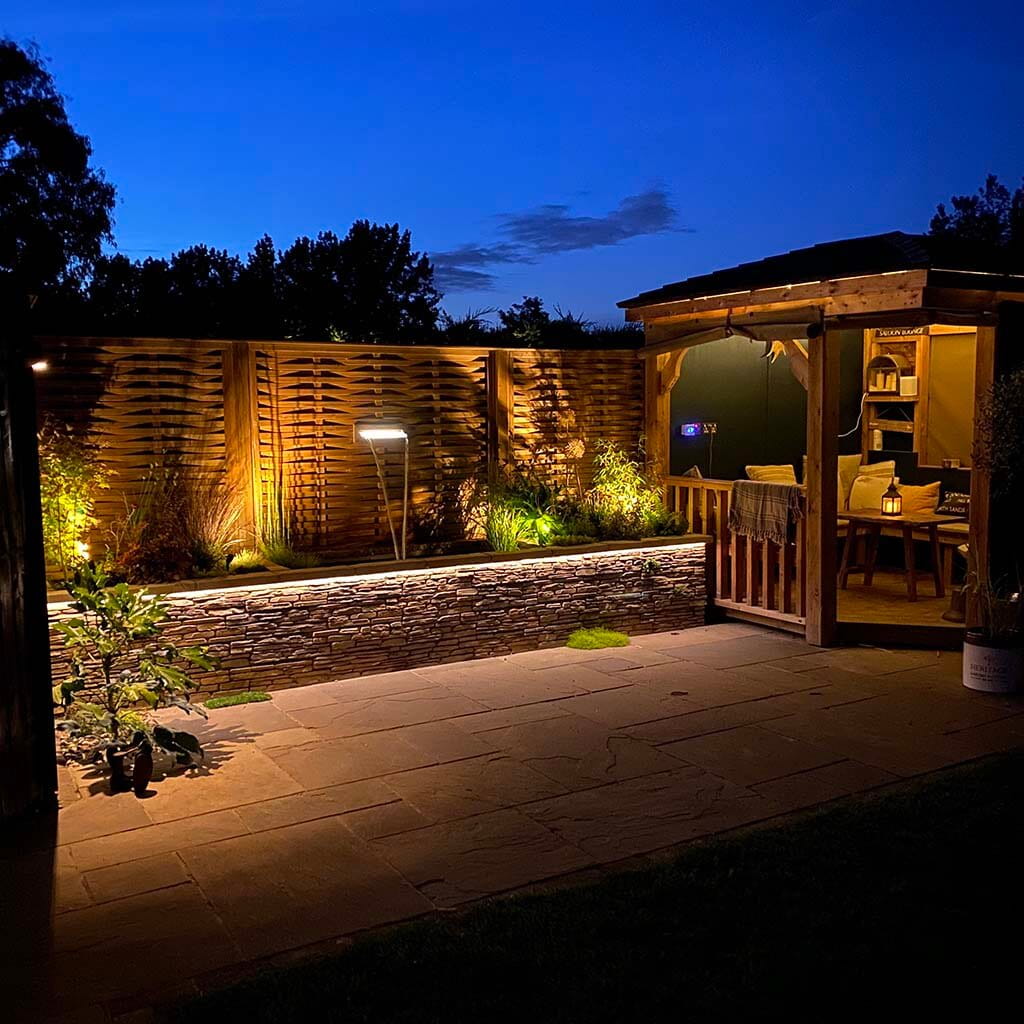 To finish the garden design, lighting was installed to allow the feature to be enjoyed even at night. The lighting adds warmth and creates light and shade with the shadows from the plants and the fence panel. In the dark, the design of the panel is accentuated by the shadows cast from the pales themselves back onto the panel, creating an intriguing feature wall.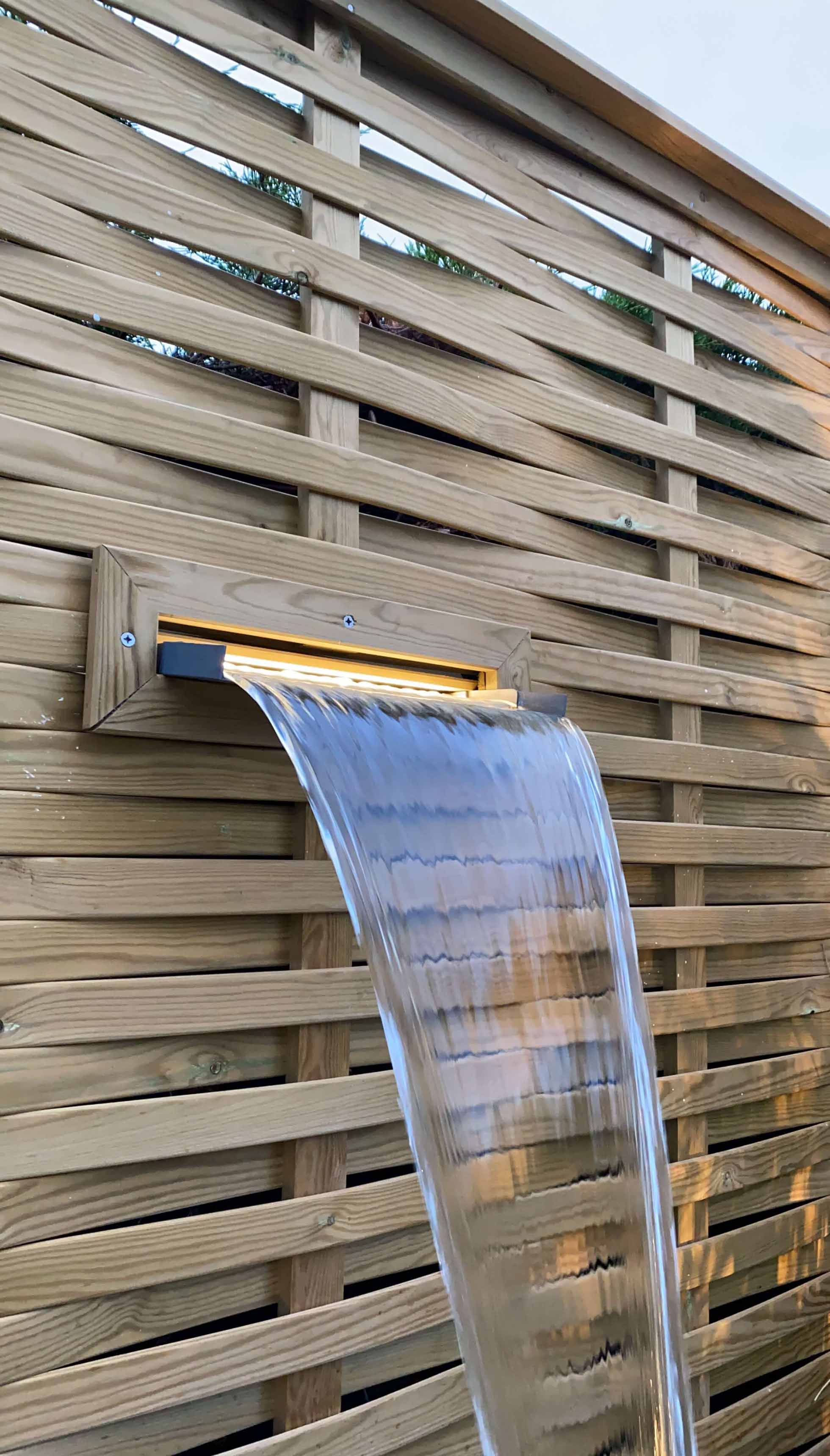 To complete the look, an outside room was installed. The sound of water from the water feature in the panel adds ambience and creates a relaxing environment to enjoy the outside space.