18/12/2017 04:02 PM
Here is an interesting and inspiring project that was sent to us by Ian Day, of Earthstone Landscapes, who works locally to us here at Jacksons in Kent. He is a familiar face around here as he works with our materials a lot and he helped build our
winning show gardens in 2012
. You can see from the photos here he is a real craftsman when it comes to his work and installing Jacksons landscaping products.
Green Lane Cottage Potager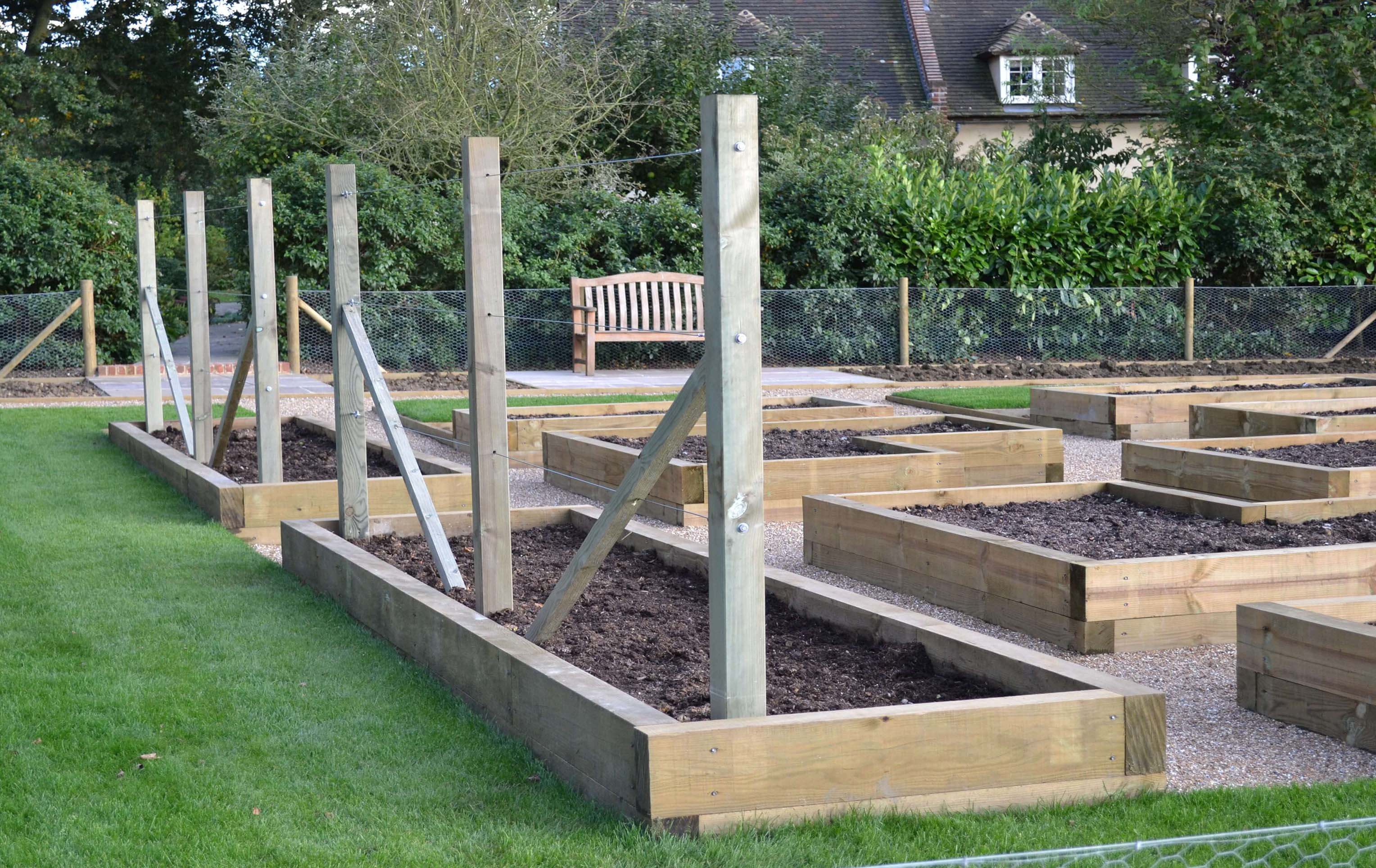 Potager – definition: The traditional kitchen garden, also known as a potager (in French, jardin potager) is a space separate from the rest of the residential garden – the ornamental plants and lawn areas.
The kitchen garden may serve as the central feature of an ornamental, all-season landscape, or it may be little more than a humble vegetable plot. It is a source of herbs, vegetables and fruits, but it is often also a structured garden space with a design based on repetitive geometric patterns.
The kitchen garden has year-round visual appeal and can incorporate permanent perennials or woody shrub plantings around (or among) the annuals.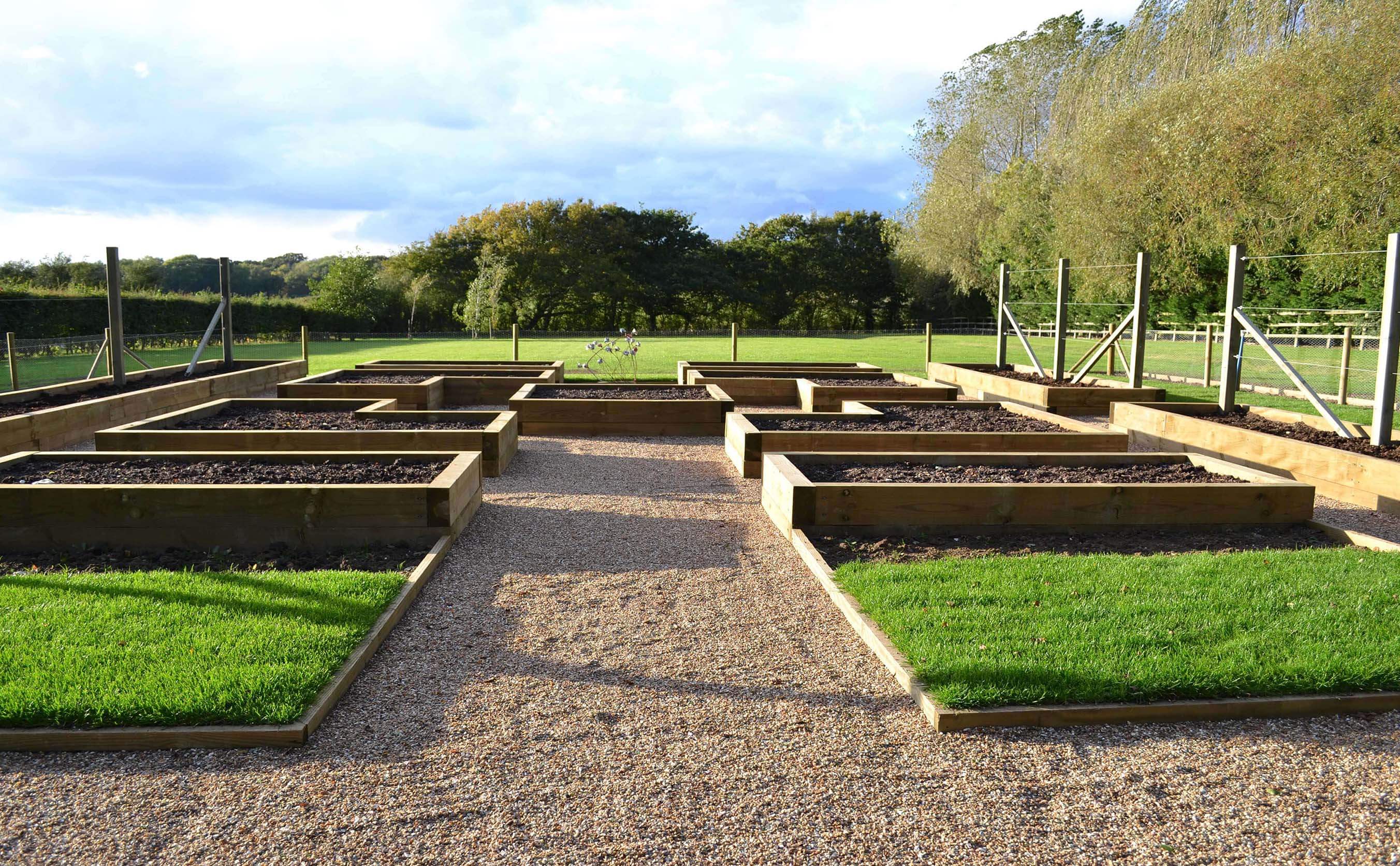 Designer: Mrs P Eagleton
Landscaper: Ian Day, earthstonelandscapes.co.uk
Client Brief
The brief was to create a fruit and vegetable garden, based on the raised bed system, using quality long lasting materials that would need to be functional and aesthetically pleasing.
As well as being a place to sit and quietly enjoy views of the existing garden, the potager was required to supply the house with a variety of fruit, vegetables and cut flowers throughout the year.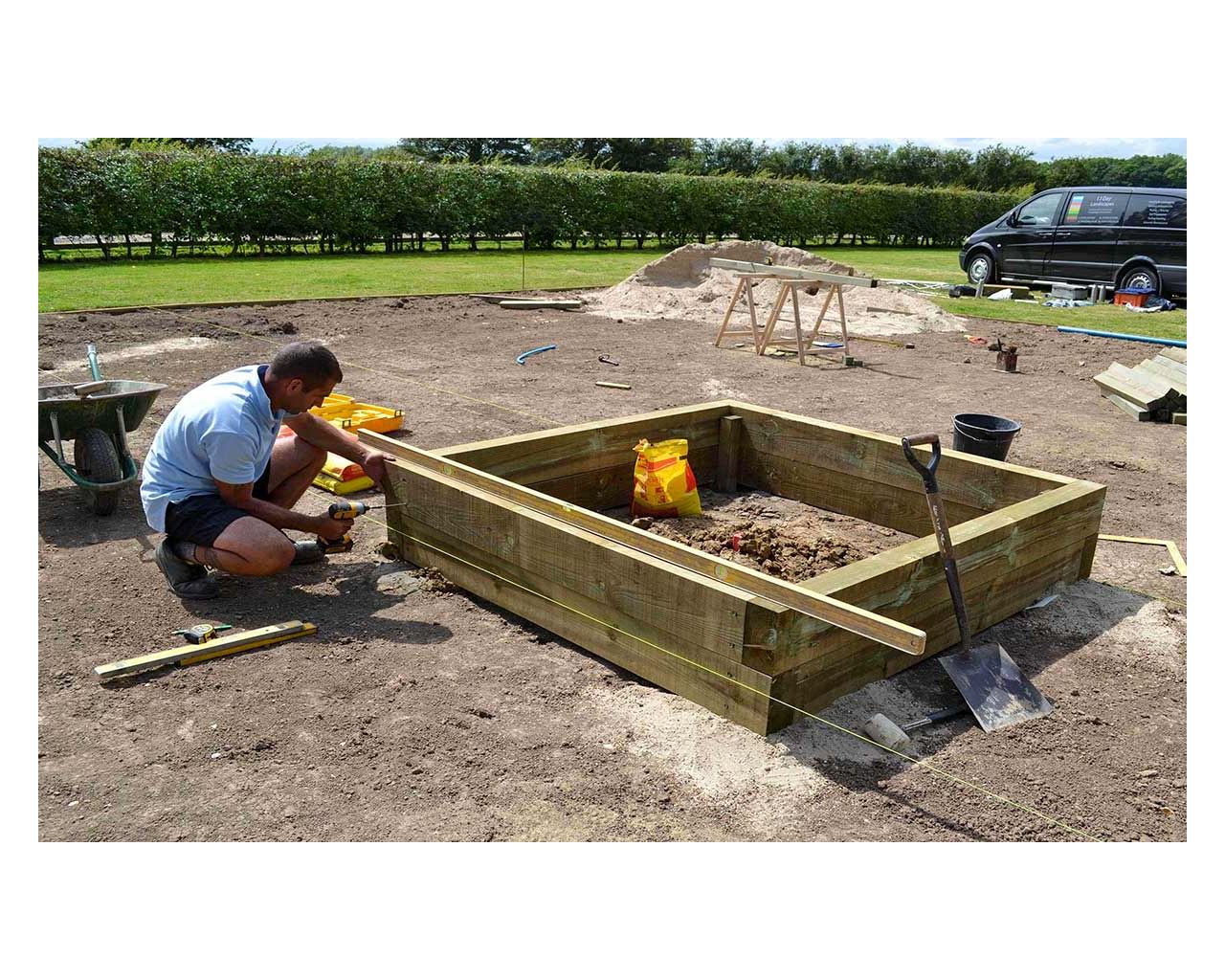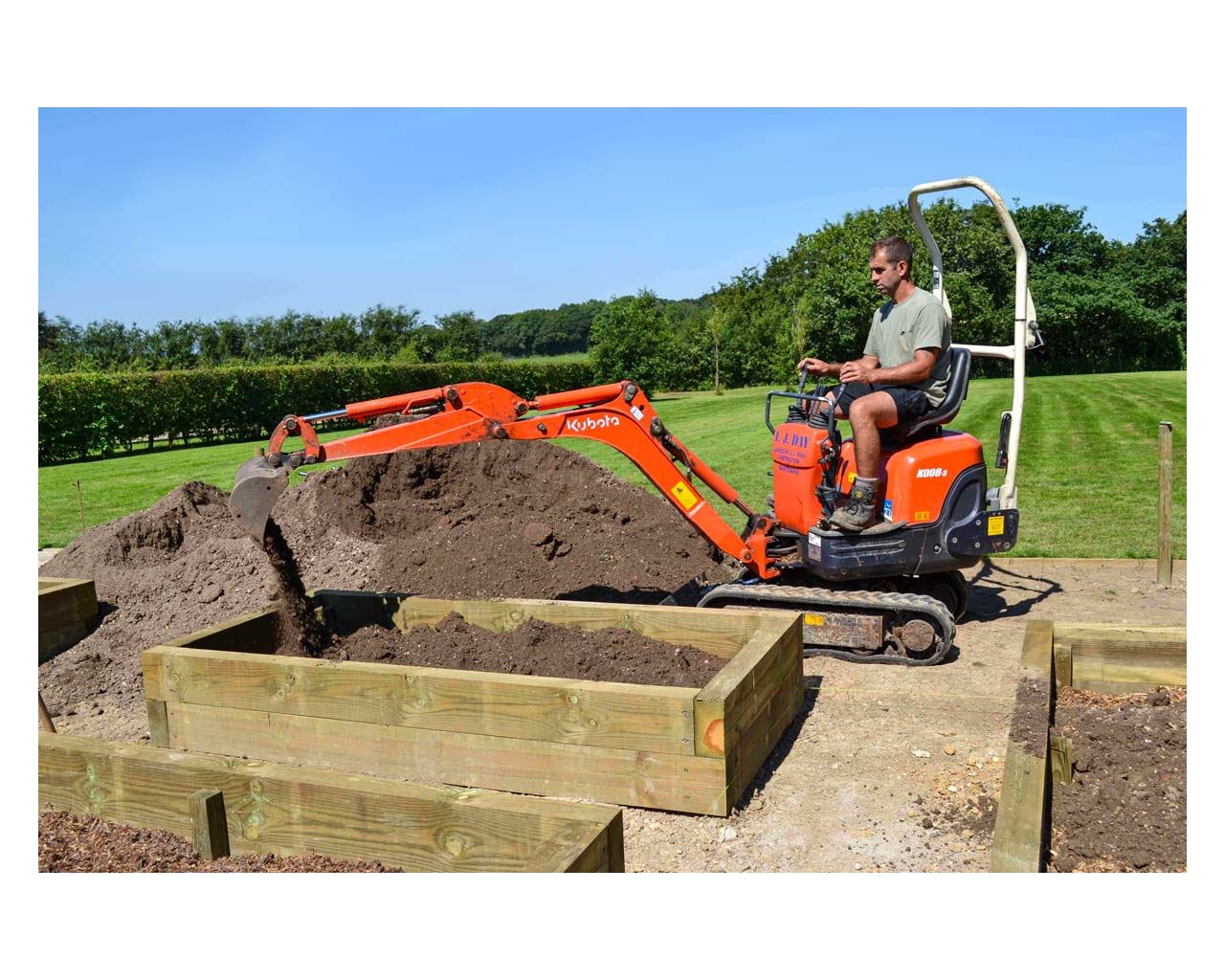 Jacksons Jakcured treated timber products were the obvious choice for this project. As well as being supplied by a local well established company, they are also backed up by a 25 year guarantee and would instantly merge into the rural surroundings, mellowing further with age.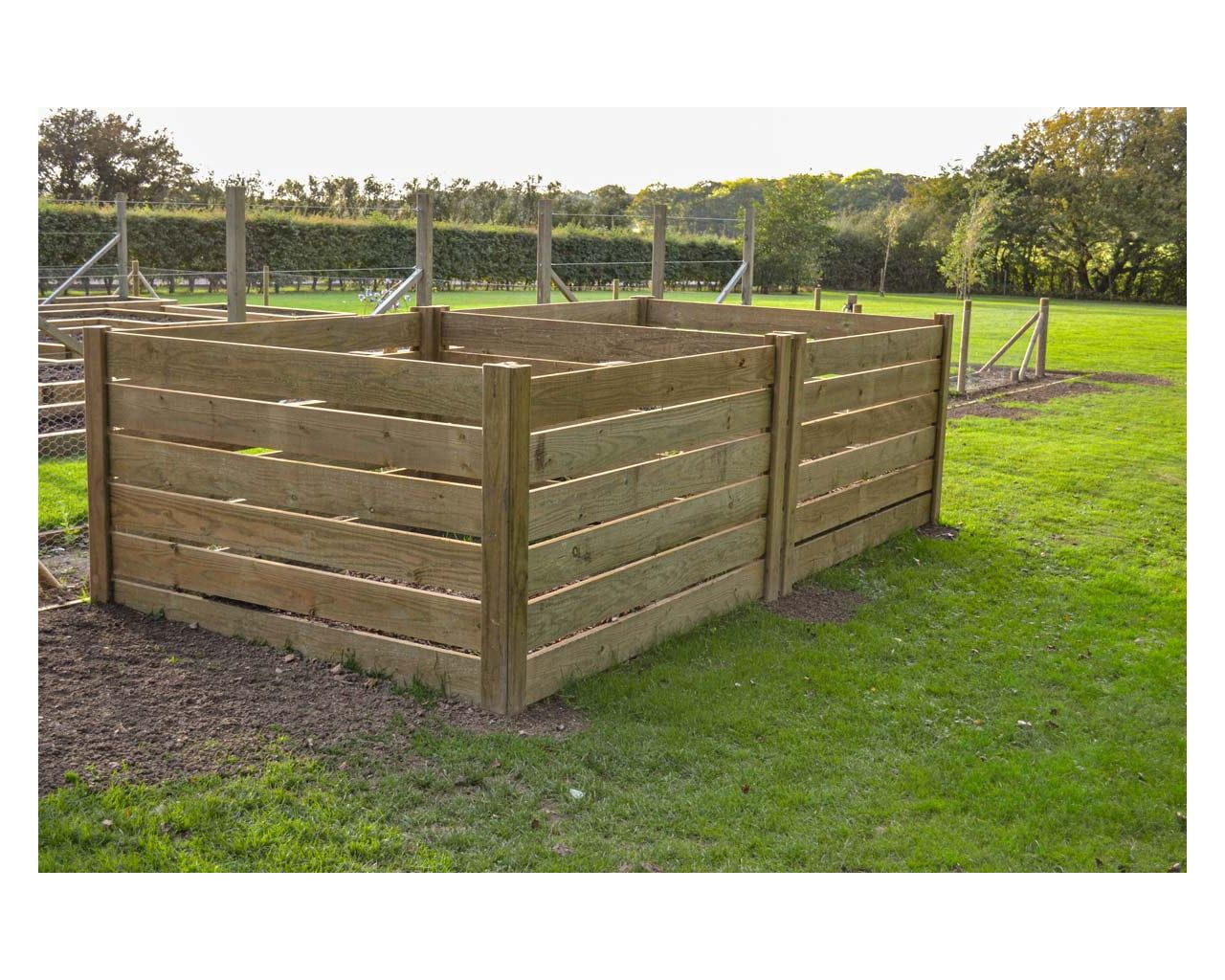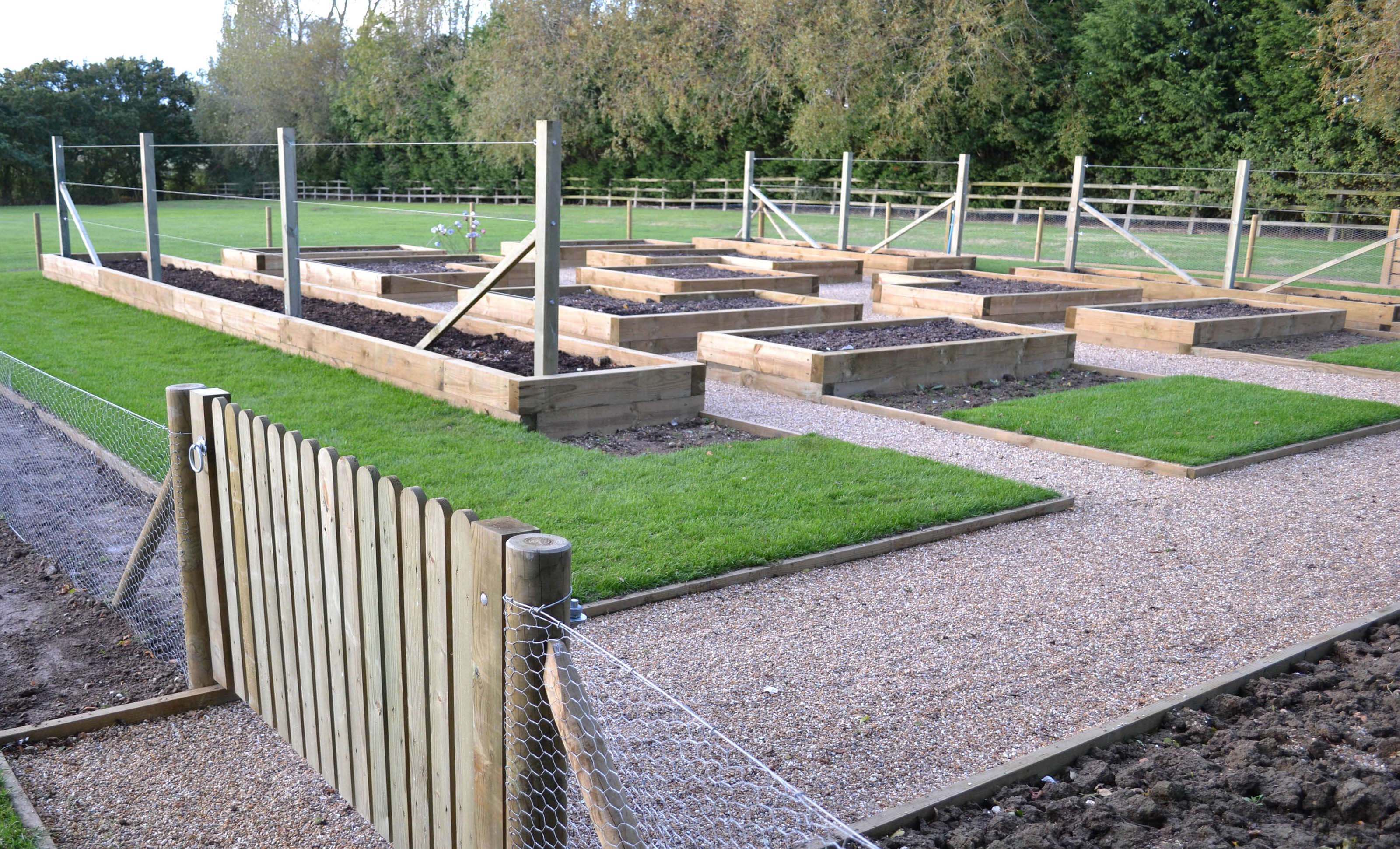 List of Jackson materials used on this project:-
1.
Sleepers
2.
Heavy duty fence posts
3.
Containing boards
4. Pointed pegs
5.
Slotted Jakposts®
(Compost bins)
6.
Splash boards
7.
Timber bollards
(Rabbit proof fencing)
8.
Machine round stakes
9. Struts
10.
Anchor stakes
11.
Galvanised wire netting
12.
Gate posts
13.
Gates
(bespoke)
14.
Tree Stakes
15.
Galvanised Eye Bolts
(Fruit tree supports)
16.
Mild Steel galvanised plain wire
Noise mitigation is usually a complex problem, so to ensure that you arrive at the best solution for your specific situation, we always recommend consulting a qualified sound engineer before you make your purchase.