23/01/2023 11:26 AM
Parts of a fence
A fence is made up of multiple components, and it may be hard to know which part is which and which parts you need for the style of fencing you want. Here, we outline the different parts of a fence. There are different types of fencing installation – fence panels and posts, or traditional fencing (kit-form).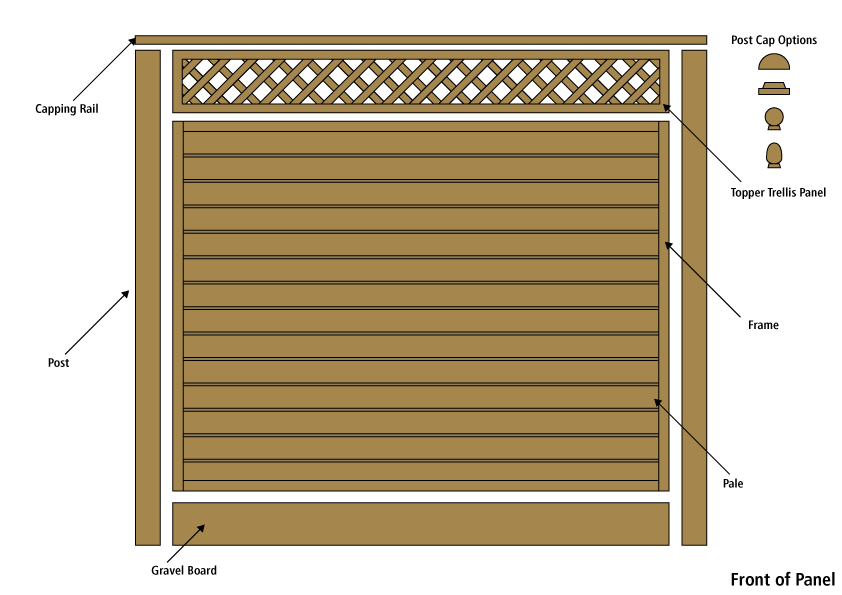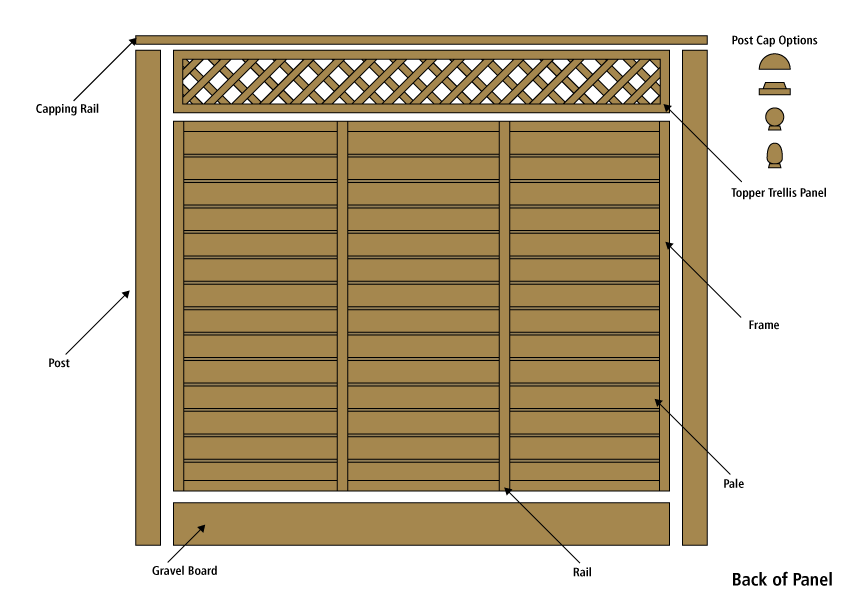 Traditional fencing
Kit form fencing is comprised of pales, rails, gravel boards, and posts, which are all sold separately. The fence is made on site from the various components.
Fence panels
With modern fencing (panels and posts), the fence panels make up the biggest area of the fence components and are the most important aspect affecting the overall look. The panels offer the style and design and allow you to customise your fence to achieve your main objectives such as providing privacy, a modern aesthetic, or a climbing frame for plants. They create the backdrop to the whole garden, with a variety of designs available to suit every function and garden. Fence panels come in a range of styles, from semi-solid, contemporary screening panels to solid fence panels which offer a timeless look and ultimate privacy.
Topper panels
Fence toppers
are usually smaller panels or trellises that are installed on top of the fence panel. A great way to balance privacy and light when using a semi solid topper panel with a solid fence panel beneath. Pales
Fence panels are made up of horizontal or vertical pales fixed into the side of the frame, or to the rails behind. They can be interwoven to create a woven effect and fixed in alternating patterns on either side to create a hit and miss effect. Fence panels with pales on both sides do not require rails or have rails that are hidden. With kit form fencing, there is less choice on the type of pales used and you or an installer will attach these yourself. Jacksons offers sawn Featherboard pales and palisade (picket) pales with rounded or pointed tops.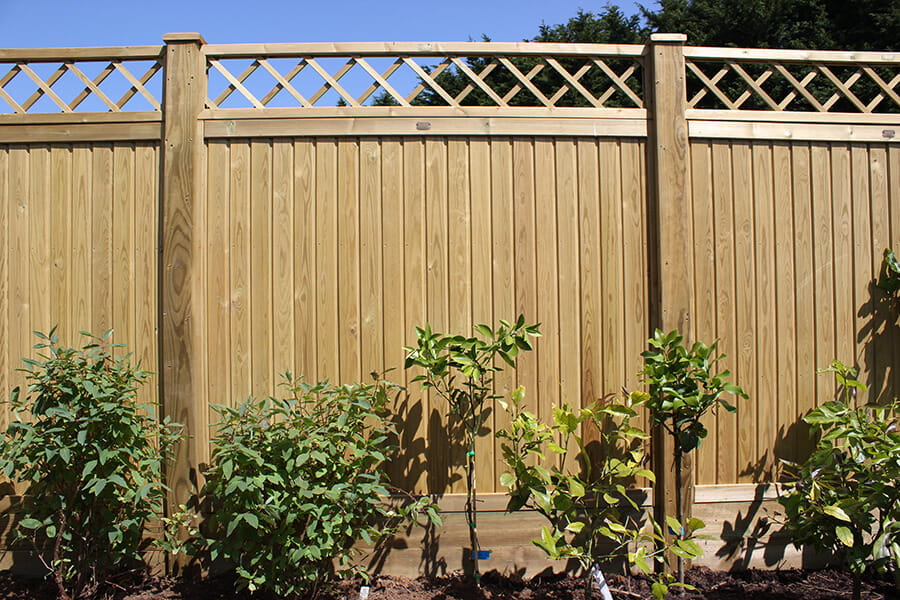 Batten
A batten is a piece of timber which is usually rectangular, which holds parts of the fence in place. We usually add battens between the frame and the panel.
Rails
Rails are usually at the rear of the fence panel or installed behind the pales of a kit form fence. Rails can come in different shapes. They can be installed horizontally or vertically depending on the panel. Double sided panels rails are inside and not visible, or they are not required at all due to the structure of the panel, such as hit and miss panels. Pales are fixed to the rails to give them support and prevent bending.
Arris Rails
Arris rails have triangular cross section which allows rail water to run off
Cant rails
Cant rails are rectangular in shape with one side angled to allow rainwater to run off.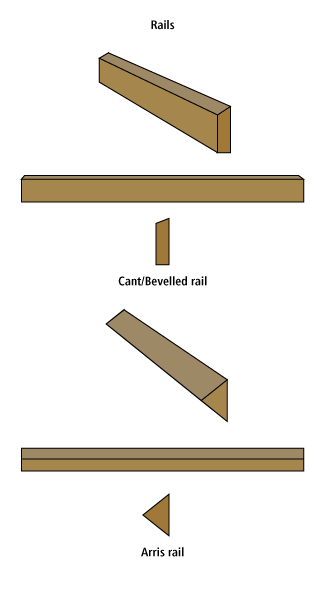 Fence posts
Fence posts are an integral part of a fence, they are responsible for holding the panels upright. The majority of our fence panels are compatible with our timber slotted posts (Jakposts). Our Jakposts have slots in which the fence panels fit into. This makes for an easier installation and stops rattling which is often the case with concrete posts. Fence posts can also be made out of metal like our Mi-T metal fence post. We do not supply any concrete posts. Other fence post options include standard non slotted fence posts which are square sections of timber. Panels can be attached to posts via clips or posts can be installed behind the fencing.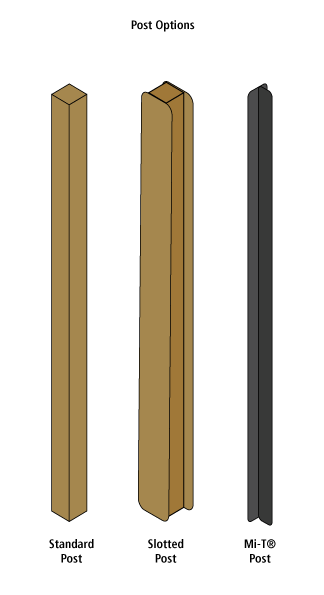 Capping rail
Capping rails are a decorative rail, installed on top of the fence, adding a frame to the panel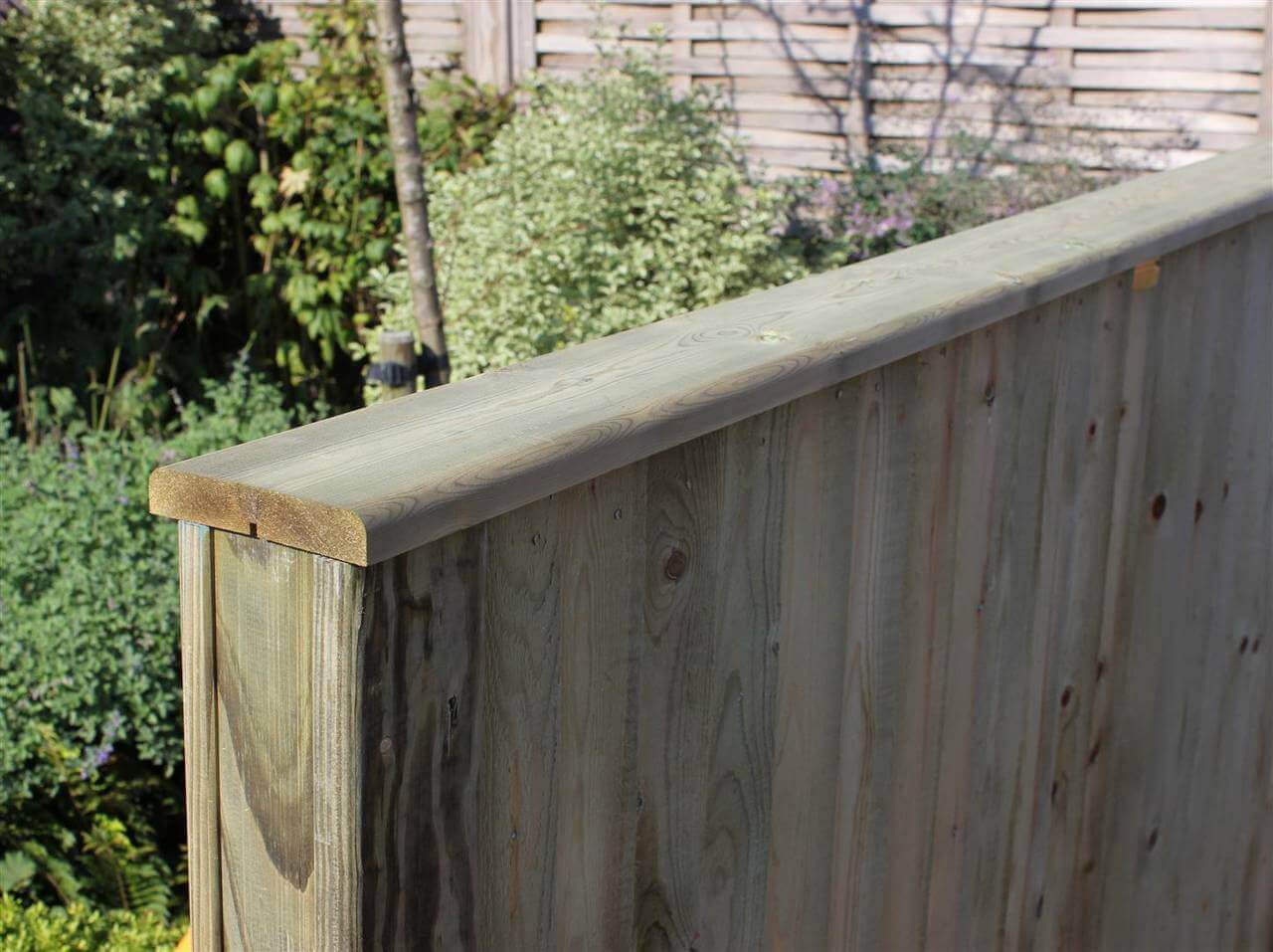 Gravel board
Gravel boards are installed at the base of the fence and protect and prevent the fence panel or pales from touching the ground. All our gravel boards are made from timber and are treated more heavily to ensure they are suitable for in ground contact. Our gravel boards are compatible for use with our slotted Jakposts®, square posts, and notched posts for kit form featherboard, and can be screwed into place and secured. A fence with a gap at the bottom such as Palisade or Jaktop will generally not have a gravel board due to the pales not touching the ground. We also offer a hedgehog friendly gravel board, with a hedgehog size hole that lets small mammals find food and mates between gardens.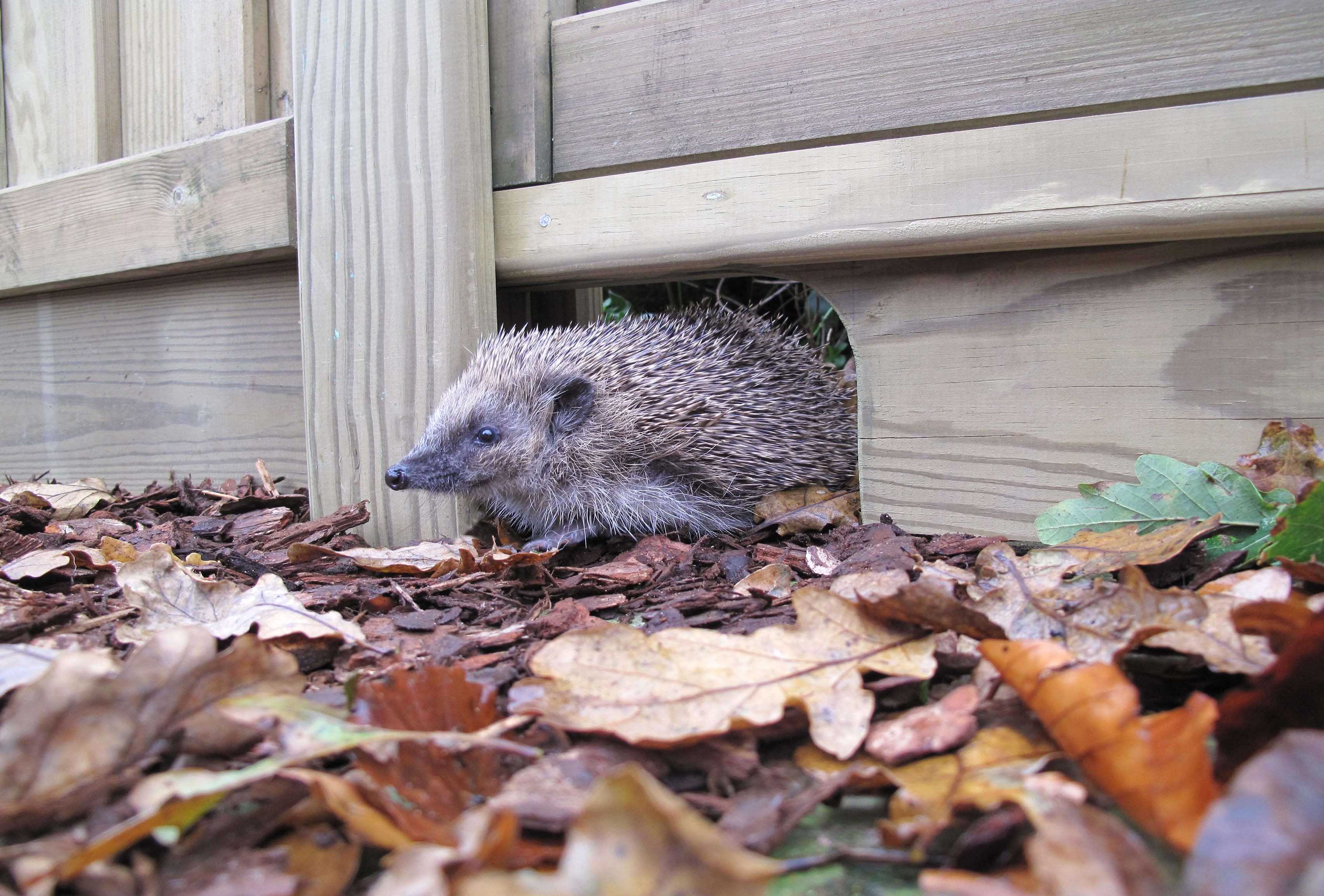 Post caps
Post caps are a decorative finial attached to the top of a fence post. Available in a variety of designs different looks can be created.