01/03/2023 12:00 AM
Bath is a historic city full of traditional heritage, known for its Roman baths and Georgian architecture. In 1987 the city became a World Heritage Site, largely because of its architectural history. Bath is a popular place to live and is also one of the most affluent areas in the UK.
Holburne Park, Bath is one of the latest new luxury housing developments in Bath. The development comprises of Georgian-style terraced houses, villas, and apartments.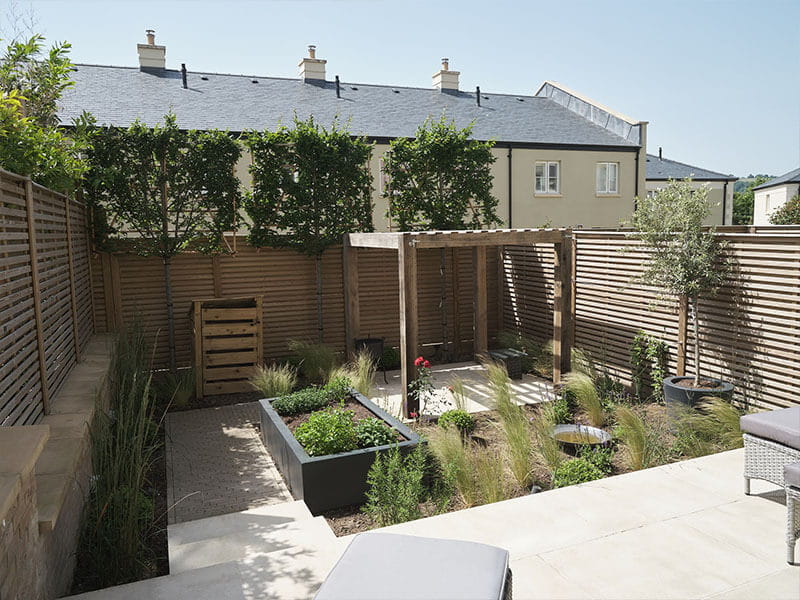 Credit - Selby Landscapes
A luxury housing development where houses are worth upwards of £865,000; premium quality had to be continued into the design of the gardens. Our Venetian Hit and Miss fence panels were selected by the Architects of the development and chosen by the property developers to fence the development's gardens and alleyways.
All our fence panels are premium in nature; we use high quality timber from well managed forests. We then kiln dry to ensure a low moisture content, meaning the timber will take up as much of our unique Jakcure® timber treatment as possible, to give it the best protection against rot and insect attack. Our fence panels are handcrafted, meaning care and detail plus years of experience goes into every single panel. Every panel is made to last: we design every panel not only to look good, but for strength and durability, and this means we use a lot more timber than most manufacturers to ensure every panel is designed for its long life. We only use stainless steel fixings to prevent rust and ensure longevity. All our processes that we've continuously refined since our beginning in 1947 have enabled us to be able to guarantee our timber fencing for 25 years.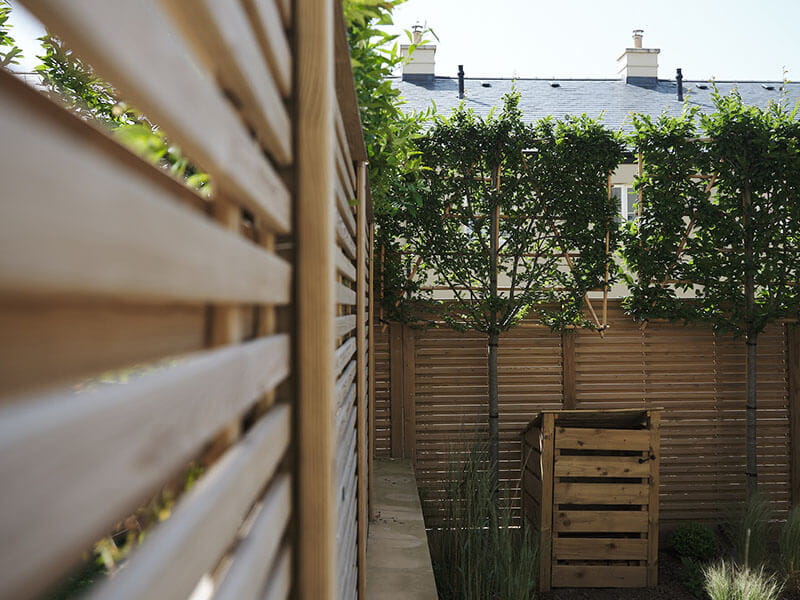 Credit - Selbey Landscapes
Venetian Hit and Miss is a fence panel in our good both sides range meaning both sides look the same and both sides do not have visible rails. Both sides of the fence get to appreciate the contemporary design this panel has to offer, with horizontal timber slats affixed to both sides. The panel is semi-solid which means both air and light can pass through the panel, but the view is obscured, meaning there is a line of sight through the panel but only achieved at a downward or upward angle. This means the privacy level the panel offers is high.
With any new build development, space is precious and every developer will try and maximise space for the homes themselves. This can sometimes mean gardens are smaller. By using Venetian Hit and Miss, the horizontal pales give the illusion the garden is larger, as the horizontal lines draw the eye out along the full length of the garden.
The contemporary nature complements the design of the homes, with high spec and contemporary finishes, the garden, with help from our Venetian Hit and Miss fence panels, is an extension of the living space.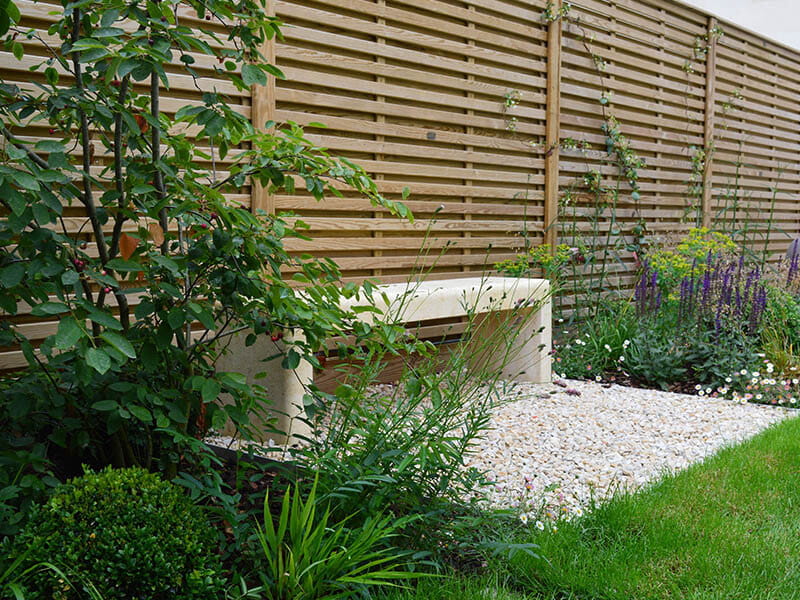 Credit - Eliza Grey
New build fencing
New builds are often given bad names for their poor quality and unfortunately fencing is not a priority for developers. Cheap fencing is often used for new build gardens that will cause the new homeowner to have to replace in only a few years after moving in. Cheap fencing varies in life span, but has relatively short lifetimes compared to more expensive premium quality fencing with a long guarantee. During the lifetime of our premium fencing, cheaper alternative will need to be replaced 2-3 time.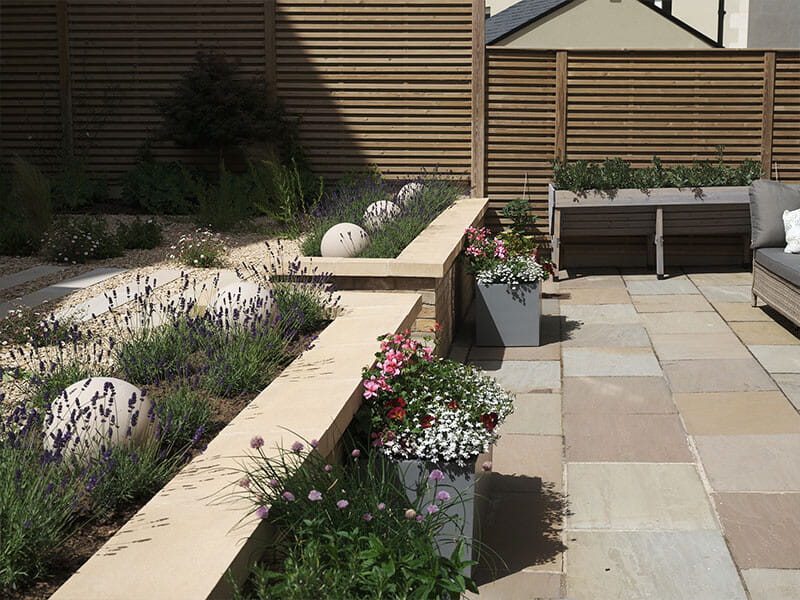 Credit - Foxwood Garden Design
When buying a new build home, or any house in fact, fencing is something that is often overlooked. The garden is somewhere you could spend a lot of time, particularly post-Covid, and replacing fencing is not a cheap project. That's why it's so important to consider what condition the fencing is in as it may be your first big bill once you're in.