17/12/2019 12:00 AM
Bellfields Green is a lush green expanse within the small town of Bellfields, Surrey. Starting in October 2019, a substantial project was undertaken by the local council to control vehicle access onto the green. The much loved space is used by local residents regularly and holds the yearly summer fete and weekly children's activity clubs, so it was therefore important for the council to protect the space.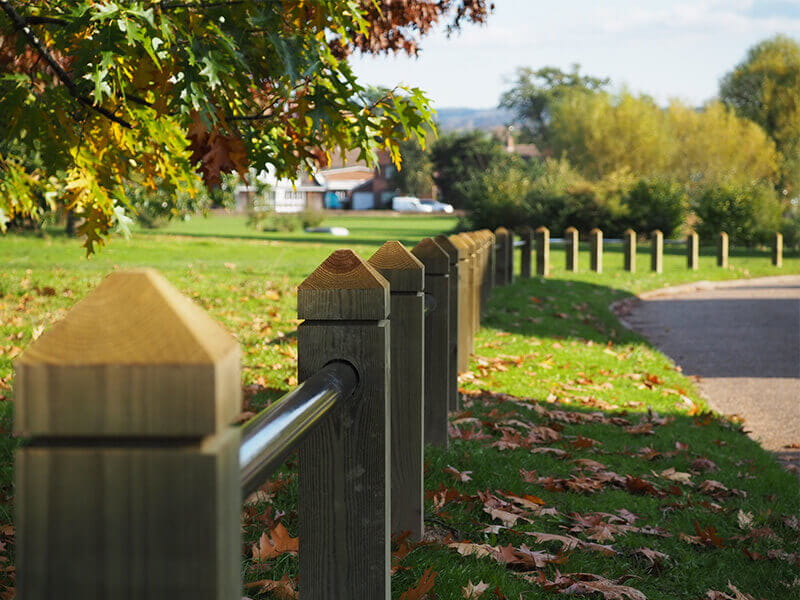 The plan outlined a series of methods to improve access control whilst also providing ecological enhancements. Careful consideration was needed to sensitively control access particularly near housing on the edge of the space.
Suggested methods included timber bollards, tree planting and knee rail fencing around the perimeter of the green. Local residents were opposed to fencing around the green as it would not be in keeping with the character of Bellfields Green, so less imposing methods were sought after. A full detail of the report and local residents' comments can be found here.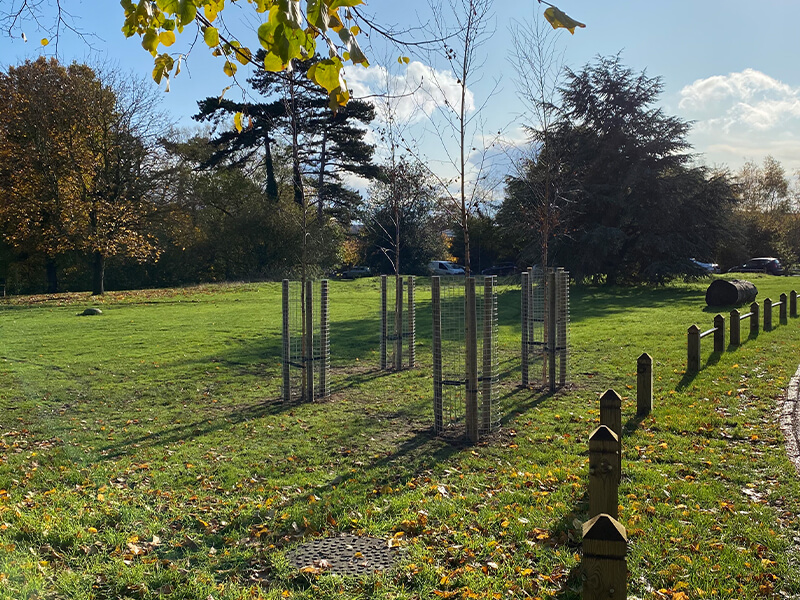 Countryside Contracts, our Approved Installer based outside Guildford, Surrey was enlisted to take on the project. Combining our products with their expertise, they created a bespoke solution for the suburban town.
144 of our Grooved Bollards were installed across different areas around the outside of the park. An additional 76 bollards were machined in order to create a 38 section knee rail fence with a black epoxy tube running through. For pedestrian access, a 1.5m gap between each knee rail was left.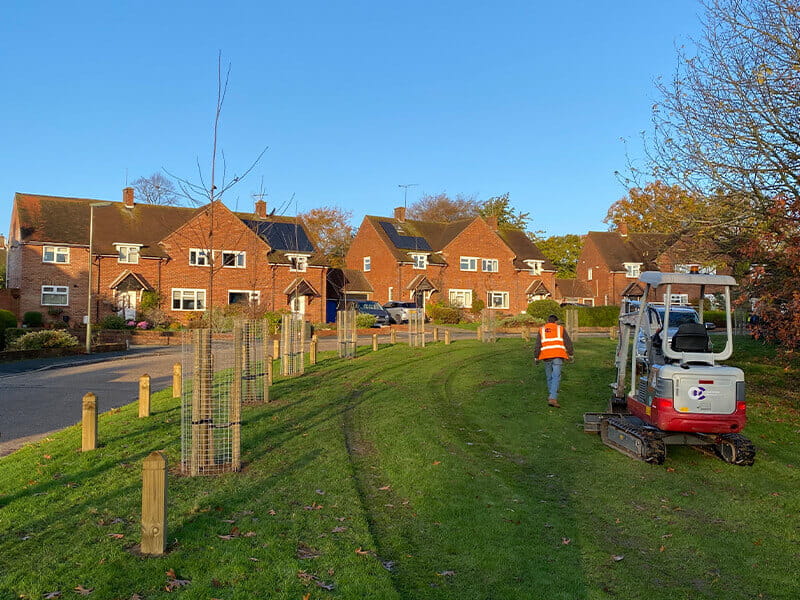 Soil bunds were constructed with around 1000 tonnes of soil. The bunds were sown with wildflower seed in the hope of creating a flourishing place for wildlife come next summer. Longer grass and wildflowers will encourage wildlife, which was an important consideration for the council throughout the whole process.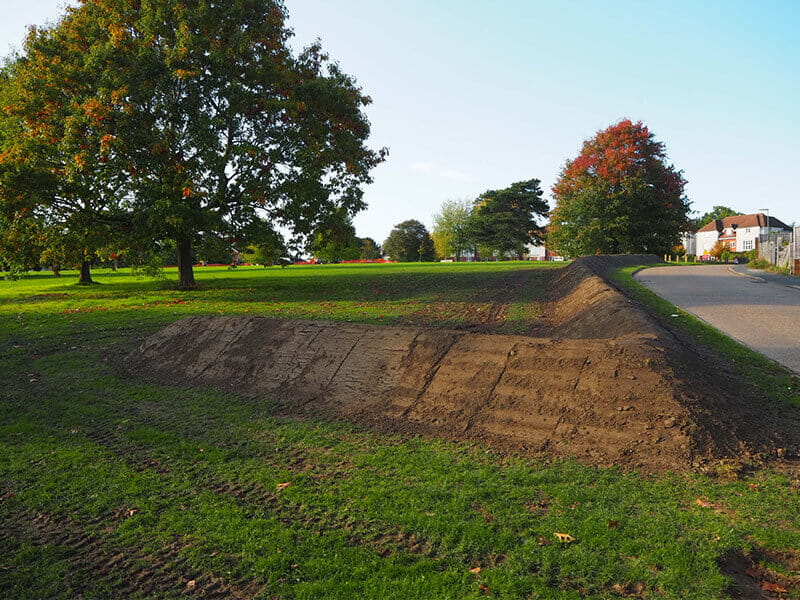 85 trees were planted including Hornbeam, Field Maple and Cherry, all of which are native to the area. 255 of our Tree Stakes were used for triple staking around the trees to support them whilst they grow. The new trees add to existing trees and shrubs but locations were carefully selected in order to not create woodland or dark areas which could increase crime or cause local residents to feel unsafe.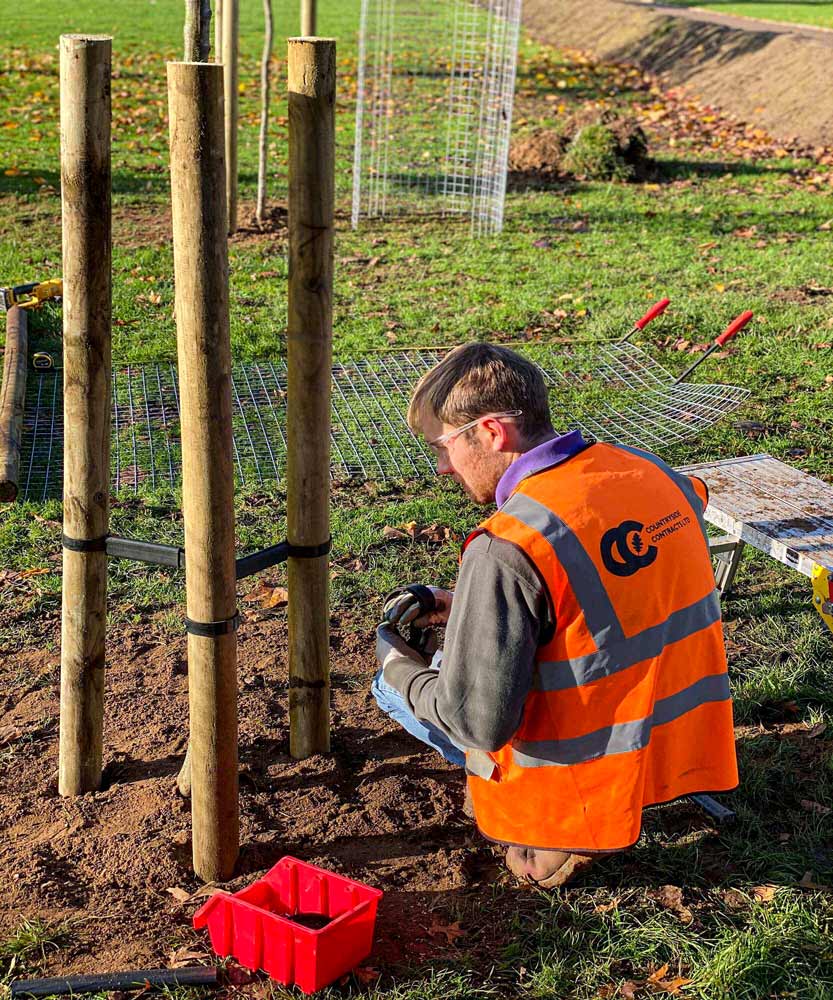 The use of timber products benefits the space as timber won't impose too heavily on the natural appearance of the green. All our timber products are guaranteed for 25 years which provides a sustainable solution for the environment and relives pressure on council budgets.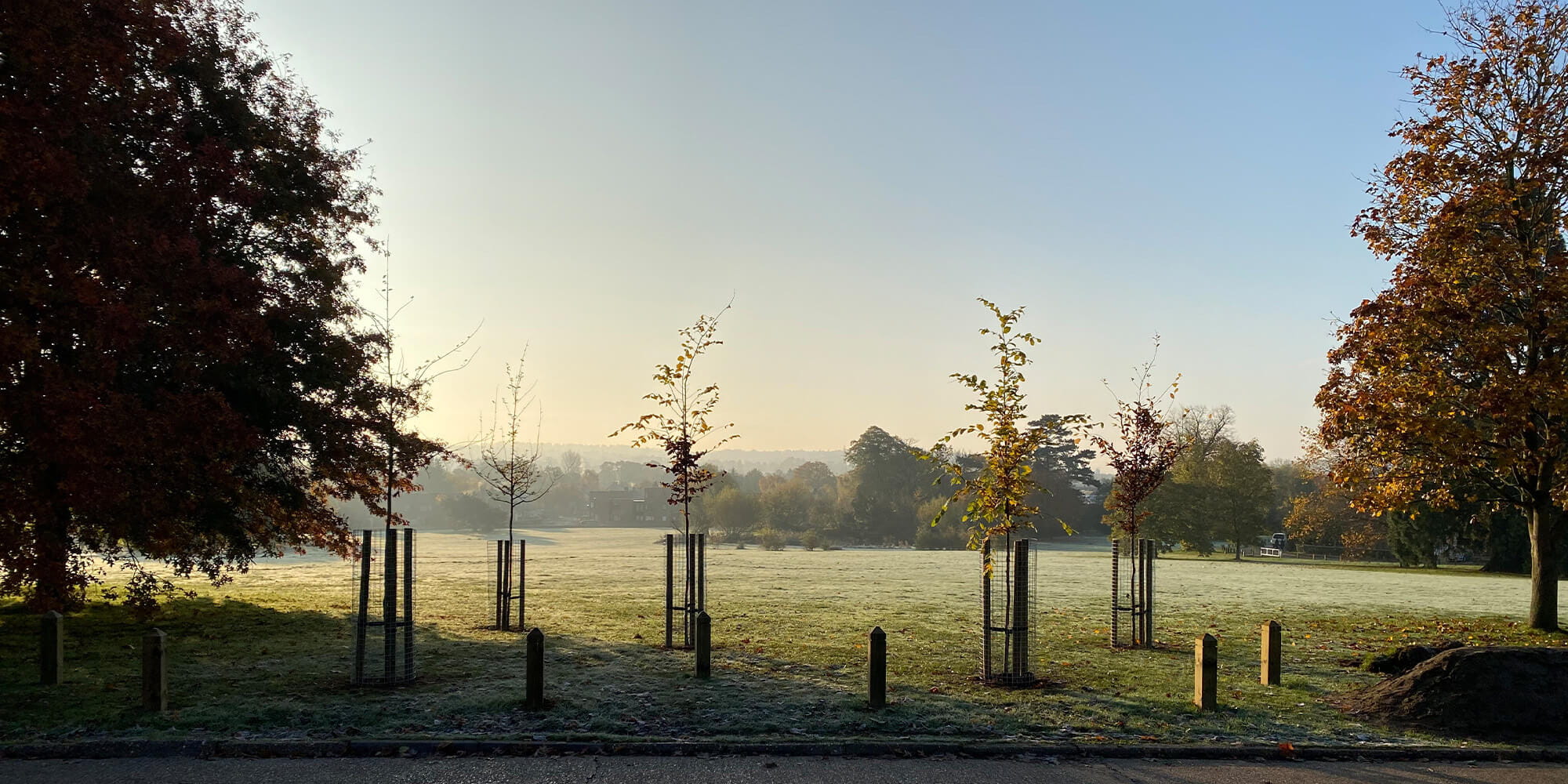 Overall the project took 7 weeks to complete and has succeeded in its primary objective of stopping unwanted vehicles from gaining access to the Bellfields Green. Both the council and the local residents were delighted with the results.