13/08/2009 11:57 AM
Jaktop seemed the best choice and we are delighted with the ease of assembly and the look of the finished fence, despite the uneven ground. We have no reservations about recommending Jacksons, both for the quality of the product and the good advice we received when we visited your Ashford site
Our order may have been small but Jacksons service could not have been better. And now we are enjoying the first harvest of salad vegetables from the raised bed, without worrying that the dogs will dig there first.
Ruth and Rob Auger, Hythe area.
1.We decided to create an area of the garden to grow vegetables but we soon realised we needed a fence to keep our Golden Retrievers - Jazz and Fleur - away from the freshly-dug earth. We looked at all the options and quickly decided Jackson's Jaktop fencing would be perfect. Not only does it look good but Jaktop panels and Jakposts are easy to install for someone with no prior experience.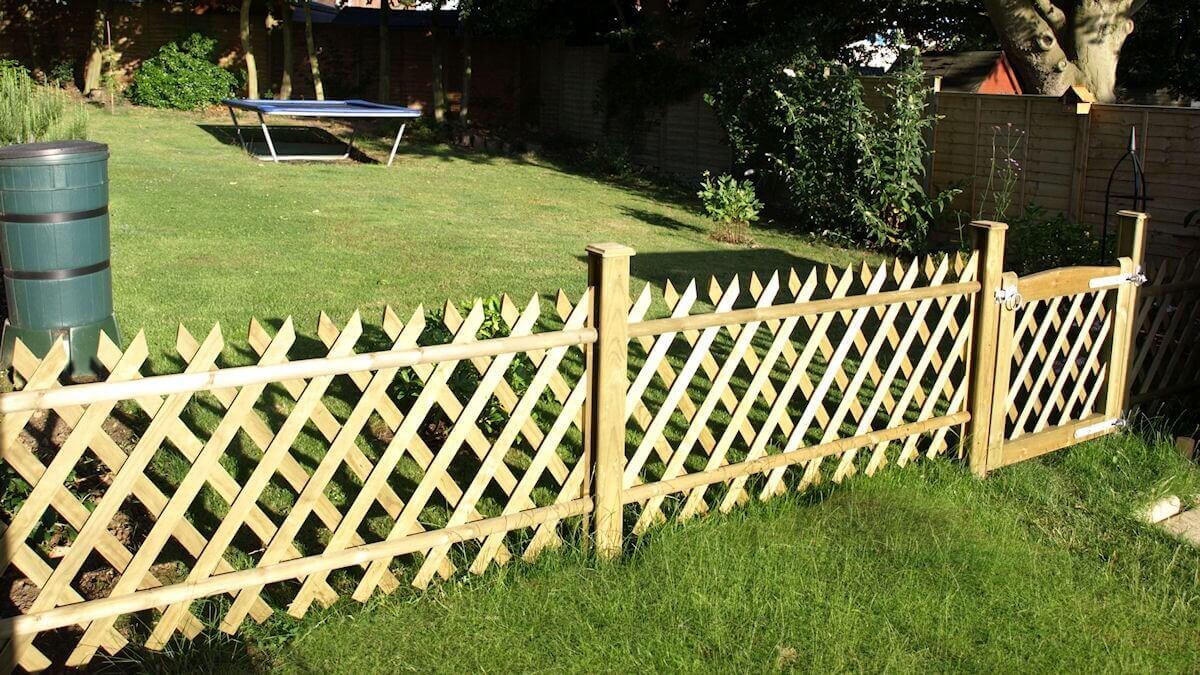 2. Jazz and Fleur have still not quite understood that there are two sides to a fence - their side and the other side!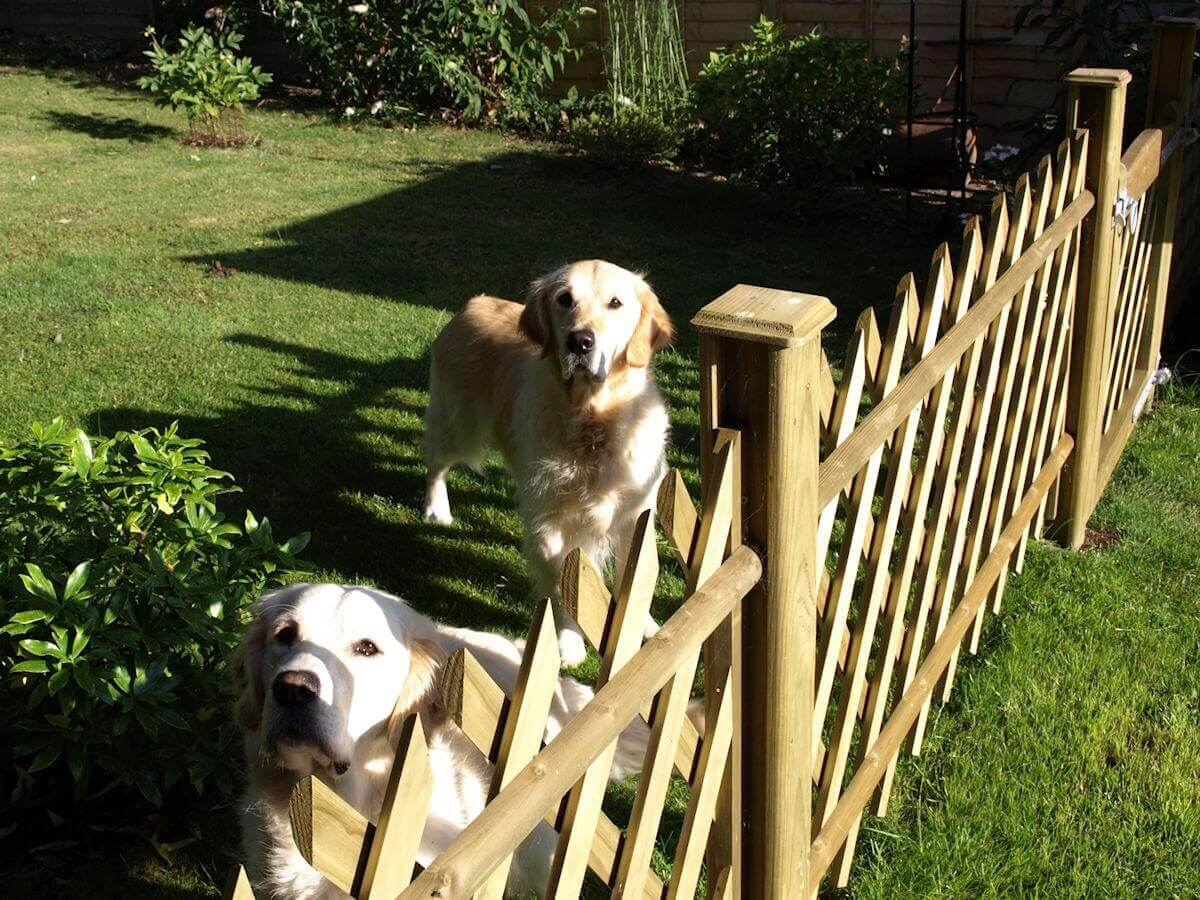 3. Fleur tries her wistful look, but it doesn't work - humans need feeding too and we have to give the vegetables a chance to get established.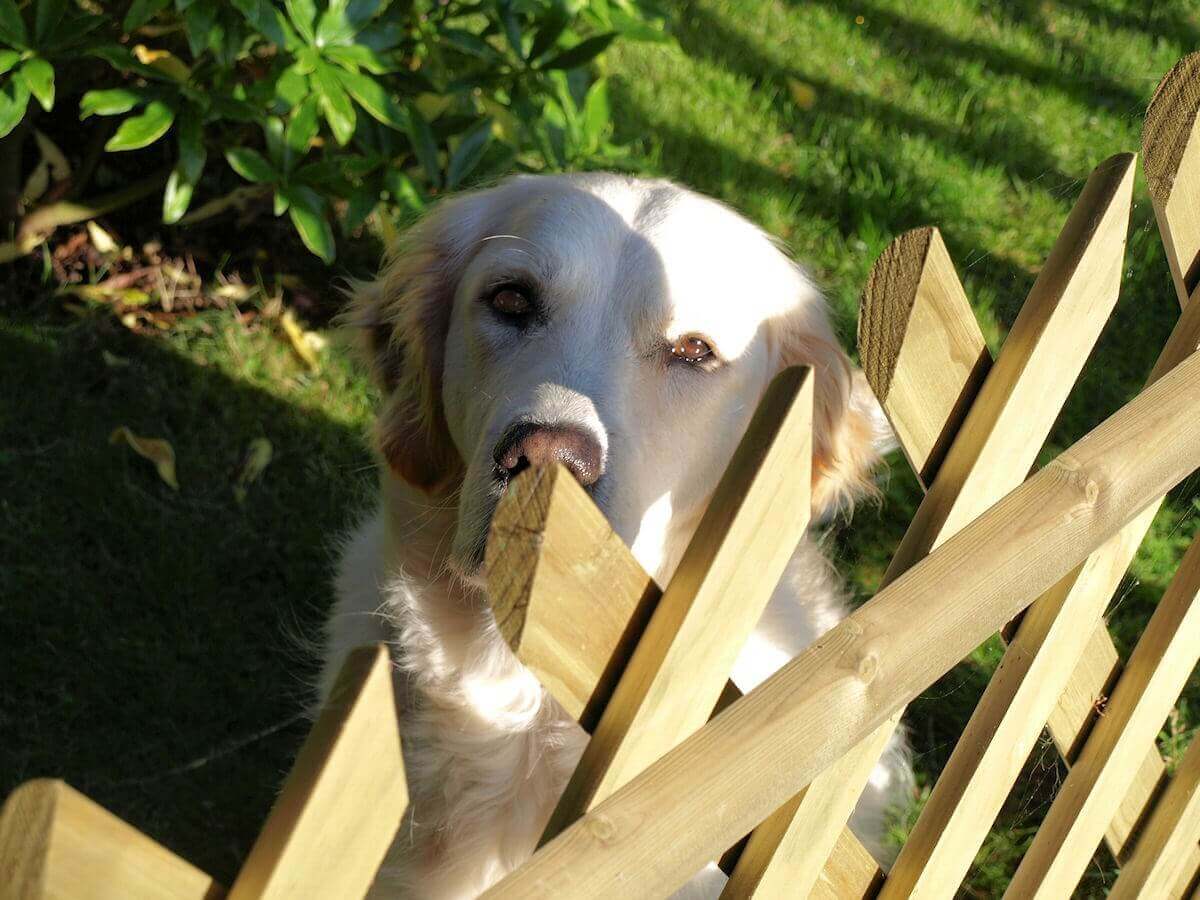 4. We already had a garden shed and the Jaktop fencing really completes the scene. Now all we need to do is find a way to keep garden pests at bay. We are very pleased at how well the fence blends in; from the moment it was completed it looked as though it had always been there. Luckily, there was an obvious line for the fencing and it allowed us to keep the mature plants that Ruth had planted in the area. She has worked hard to get the right look for the garden and putting up the fence had to be done carefully. It was only after we took this photo that we realised that fences are no deterrent for cats....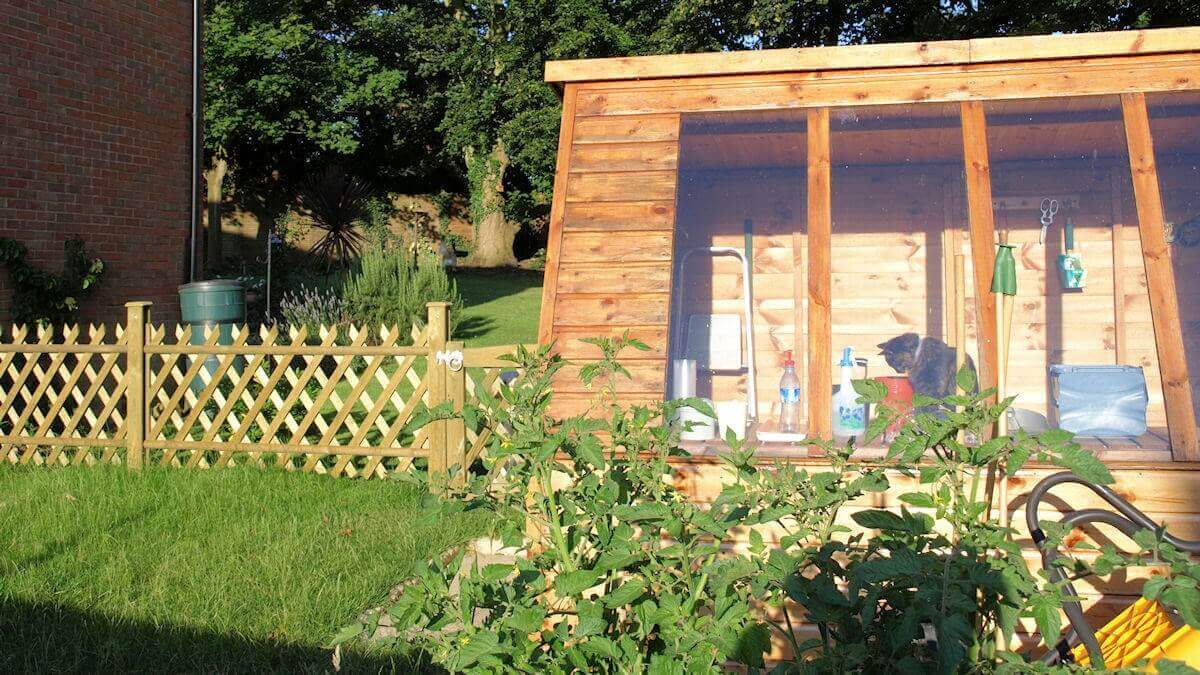 5. Our hard work has paid off and the Jaktop fence panels set off this part of the garden perfectly. All that remains is to replace the perimeter fencing panels behind the shed, though that is definitely a job for another day. Meantime, we're enjoying the first fruits of the vegetable garden: courgettes, salad leaves and tomatoes.