18/12/2017 02:39 PM
Previous customer of Jacksons', Richard Fullerton, dreamed up the perfect solution for creating shade and enhancing the front of his new home. He has designed this gorgeous timber pergola that runs the full width of the property using Jacksons' pergola kit and his own ingenuity.
The result has transformed the house front, adding a framework that will support greenery which will soften the brick and timber façade. The additional benefit is that there is now a useable semi-covered paved area under the pergola which will be a great place to put a table and chairs, ideal for coffee breaks or afternoon tea.

Here's what Richard says about his pergola project:
We moved to our new home 4 years ago and are very happy here. However, I work from home and the windows of my study on the ground floor face west and in the summer, even with Venetian blinds and open windows, the room gets too hot.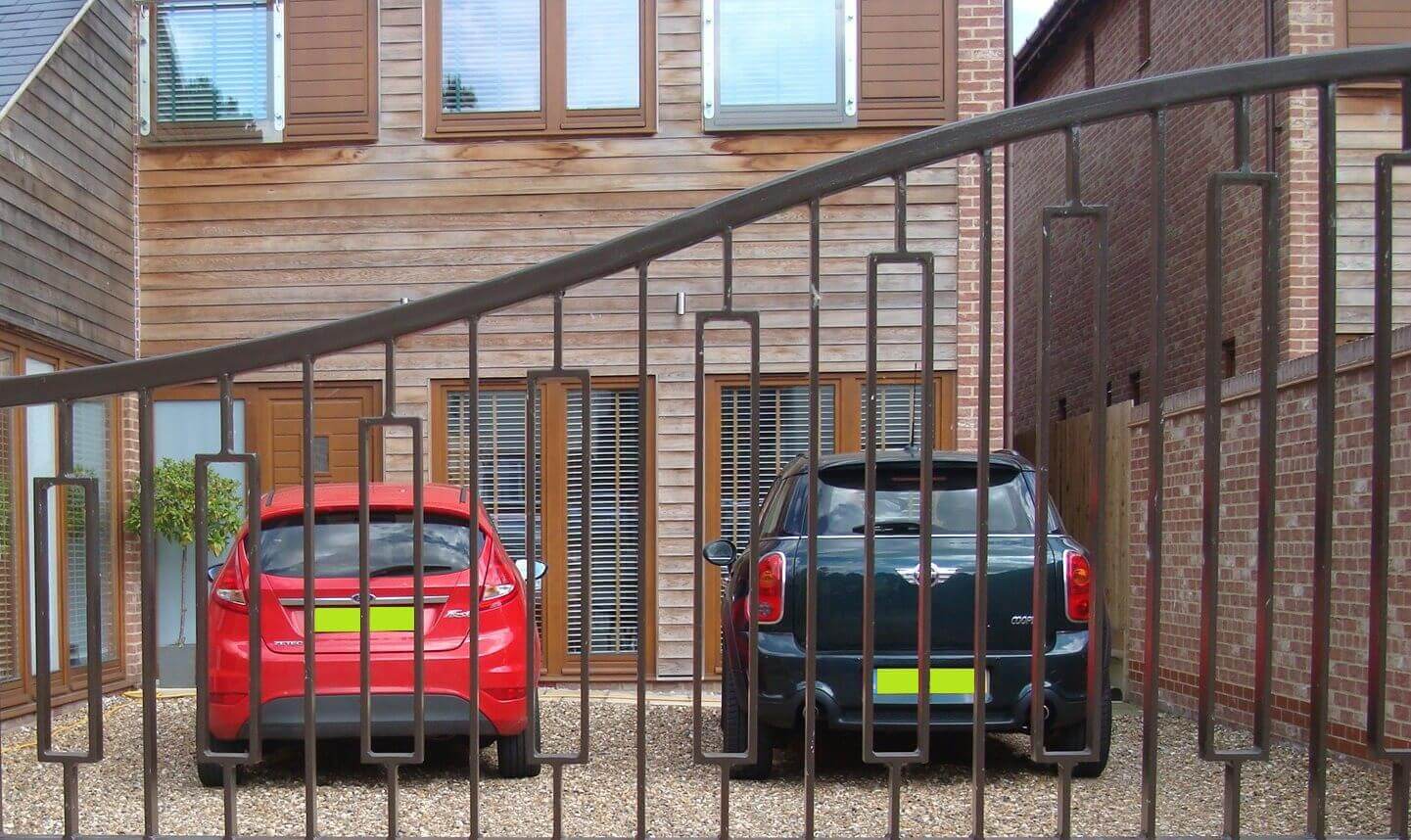 We considered putting a retractable awning outside but decided on a pergola because having one would improve the look of the front of the house as well as enable us to add some lush greenery. (the photo left shows the house before the pergola was added).


I searched the Internet for some ideas and I then designed my own pergola using Powerpoint in order to visualise what any final creation would look like.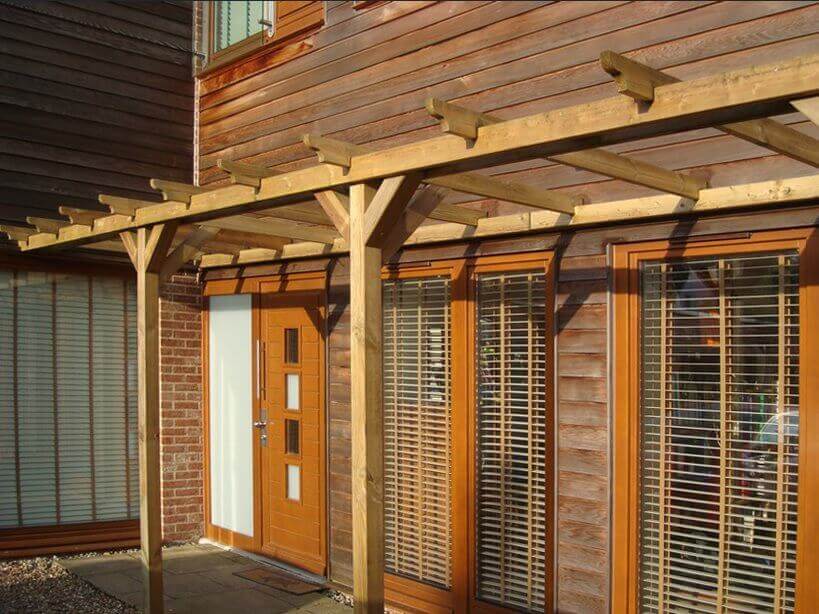 As a previous customer of Jacksons, I also searched their website and liked the timber pergola kits, particularly the stylish twin-rail design. Because I was seeking to build an attached pergola and not a free-standing one, I spoke with one of Jacksons Sales Advisors, Darren and he was able to provide advice on what I would need, together we agreed a bespoke package of items for my kit. The benefit of using Jacksons pergola kits is I already know what great quality their timber products are and they do offer a 25 year guarantee against rot and insect attack on their timber too, which is great as I want my pergola to stay looking good for years to come.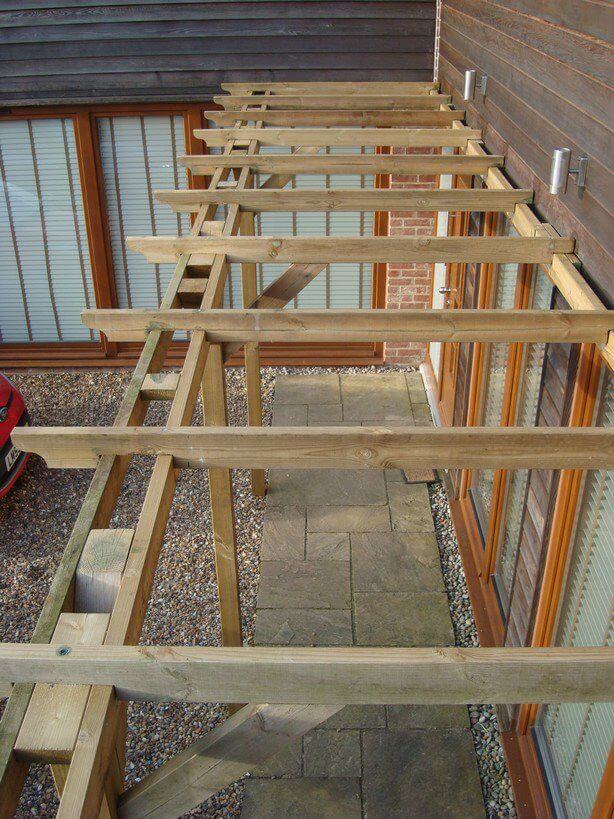 Construction was fairly easy although I eschewed any use of nails, preferring screws throughout. Unless you are comfortable putting the uprights into concrete on your own, I'd advise you get help – in my case my neighbour provided a second pair of hands plus he's a builder! But I built 90% of the pergola and am very proud of the final product.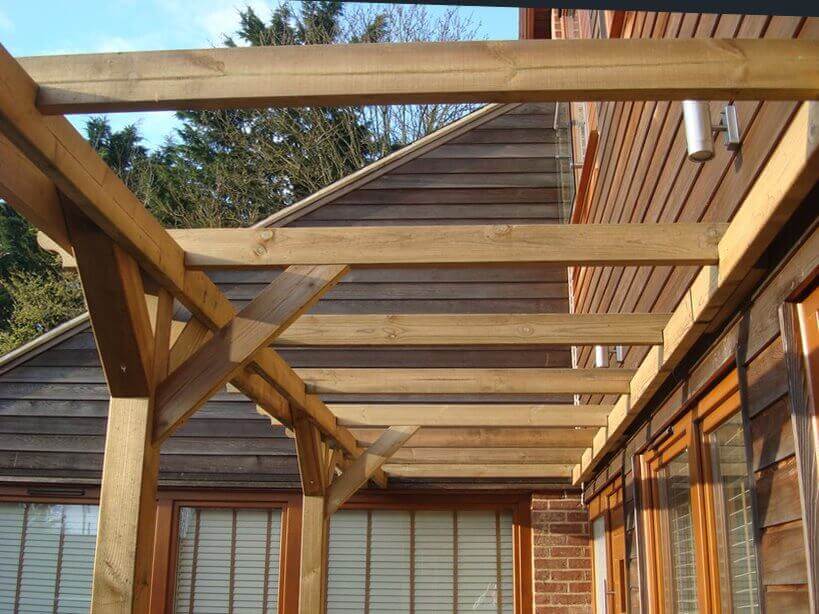 Already, the pergola is providing protection from the sun, but I have planted two wisteria plants underneath which within three years should provide some excellent screening, whilst being deciduous will not block natural light in the Winter. What's more, the pergola has transformed the front of the house. It's a solid construction too and will be able to carry the weight of the fully-grown wisteria for many years.
From Richard Fullerton
Thanks very much for sending this Richard, the pergola is a great example of what can be achieved with some imagination, it's way better than a retractable awning and, by adding the climbing plants, it's going to 'green up' the area beautifully, well done!
To see more of Richard's pergola photos go to the gallery