26/04/2021 12:31 PM
While the events of the last year have shown us we can never truly predict what will happen, 2020 has definitely highlighted the importance for home, garden and wellbeing.
Throughout 2020, we saw a huge rise in demand within the garden sector, and subsequently our high quality timber products. With protective measures predicted to continue into spring, we can be assured that the desire to turn to home and garden improvements will continue across 2021.
Bringing inside, outside
With more time being spent at home, our gardens became an extension of our living space, encouraging people to look at their outdoor space with new eyes. As we move into 2021, this popular garden trend will see more popularity bringing the inside, outside. Outdoor rooms, comfy seating, and alfresco dinning areas are likely to feature, with an increase in inspirational Pinterest worthy gardens being created. Choosing neutral tones or tones that match your indoor decor whilst also integrating your garden planting within your design will help create a seamless natural flow from indoors to outdoors.
Using timber pergolas are an ideal method to create the illusion of an outdoor room as the height acts as the 'ceiling' or 'roof' within the garden. Available with single or multiple bays, a pergola can frame your seating area however large it is.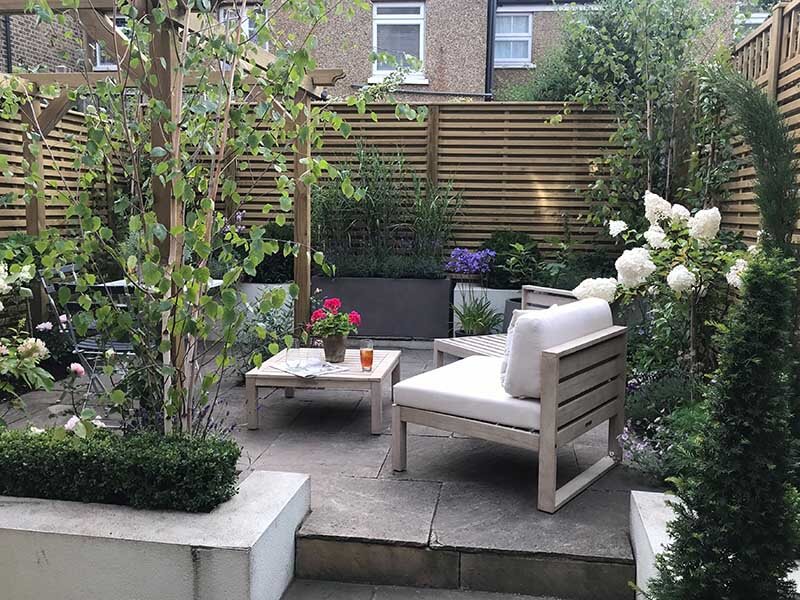 Getting creative and adding decorative lights or a semi solid fence panel to one side can enclose the space and give it a comfy outdoor feel. We recommend our Venetian fence panel for use with our pergolas in a setting like this.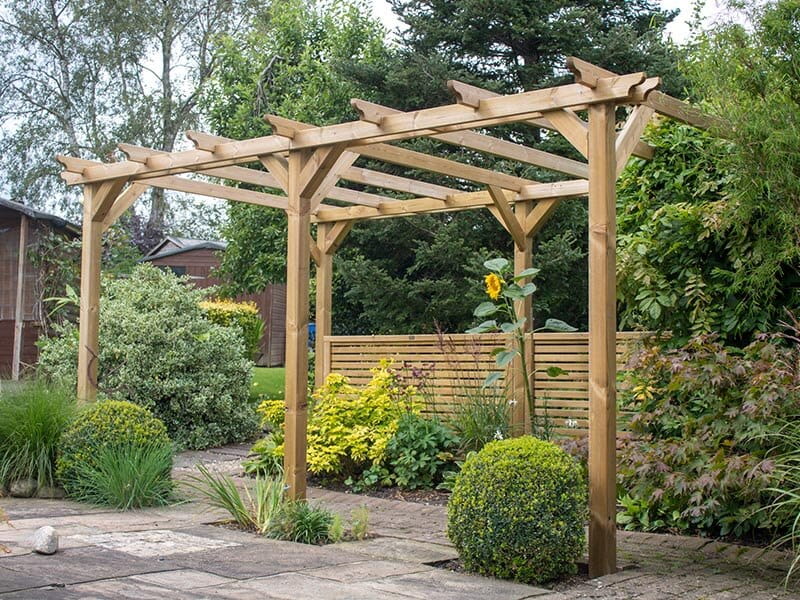 Alternatively, to create a more enclosed outside area, why not install one of our garden shelters. With either Venetian or Woven panels used to cover 2 or 3 sides the shelter these panels create a beautiful seating area to enjoy those summer nights by adding a degree of privacy.


Raised planter beds
This garden trend of 2021 is nothing new to keen gardeners, but this trend is perfect for those who want to start their gardening journey. Raised beds allow you to create the ideal growing environment for your chosen plants, from the soil through to the drainage. Choose to experiment with different vegetables, fruit or flowers in manageable, controlled areas to find what you grow best.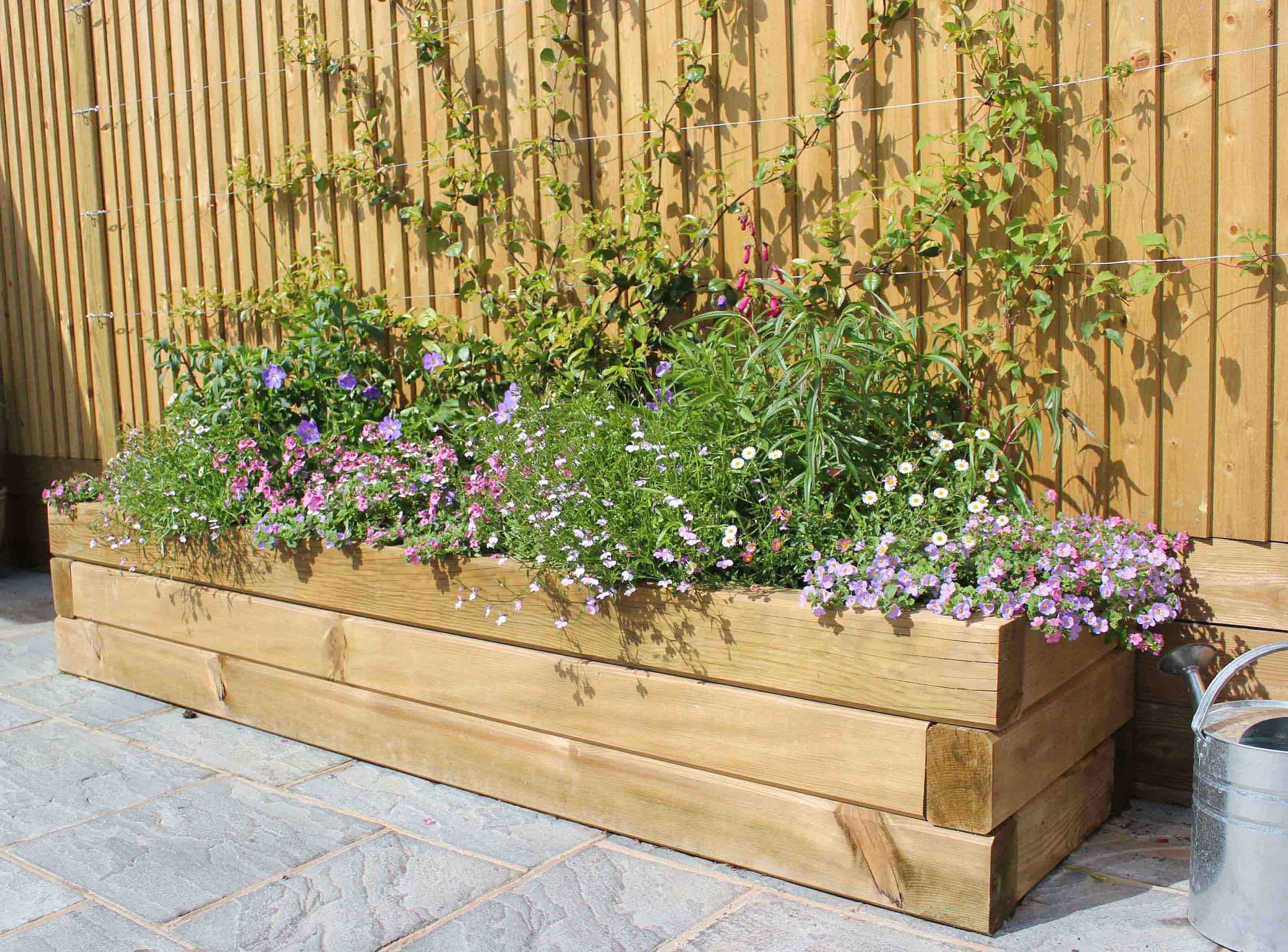 This trend has been popular throughout 2020 as our raised beds blogs have been read by gardening enthusiasts many times.
Read more on raised beds to see if they are for you.
Graduate from your window sill garden into a raised bed.
Planting for the wildlife in your garden
Sadly, it's not uncommon to hear about the impact we as human beings are having on the animals we share this planet with. However, as we become more aware of how we affect wildlife, more focus has been given to how we can best help our local wildlife. Creating a haven for all our local wildlife is easy.
Here are a few tips that we can all do;
1. Choose early or long flowering plants in the garden as this helps the bees and insects earlier in the year shake off the colder months.
2. Create a bug or insect hotel. It can be as simple as a pile of twigs and logs you leave in a corner of your garden. Sometimes we forget about the smallest animals in our garden but they are integral to attract the bigger wildlife. Creating compost and spreading it around the borders will create a habitat for small wildlife like worms, woodlice, and even frogs, as well as nourishing your plants.
3. Install a hedgehog hole or a hedgehog gravel board to offer the vulnerable hedgehog population a helping hand in their search for food and mates. With a diet of slugs, snails, and insects, hedgehogs are extremely useful for helping to control pests in your garden.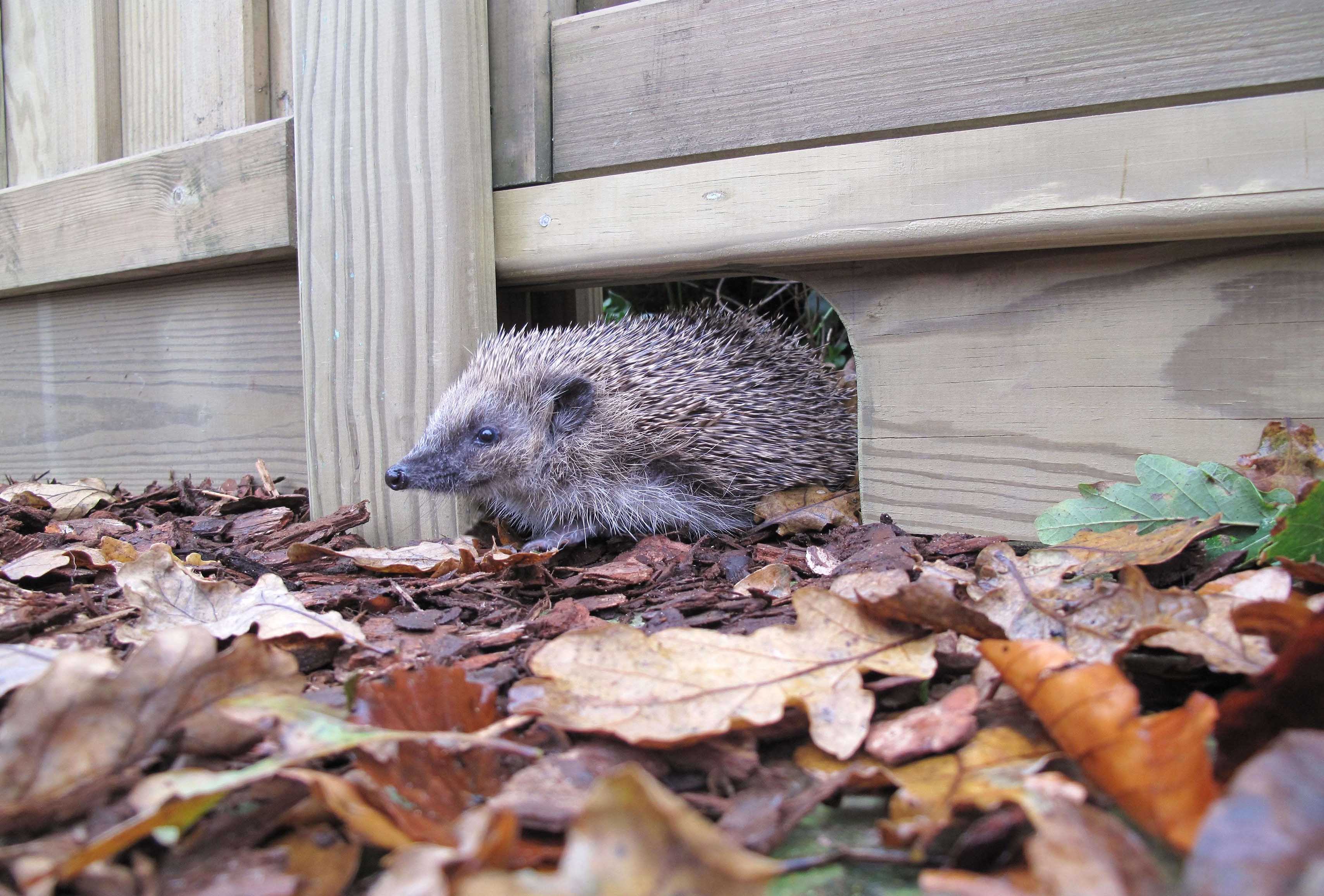 4. Create DIY bird boxes. Nesting boxes will encourage local birds to find a home in your garden. Alternatively create your own feeding table and leave animal friendly food out to help birds within the cooler months.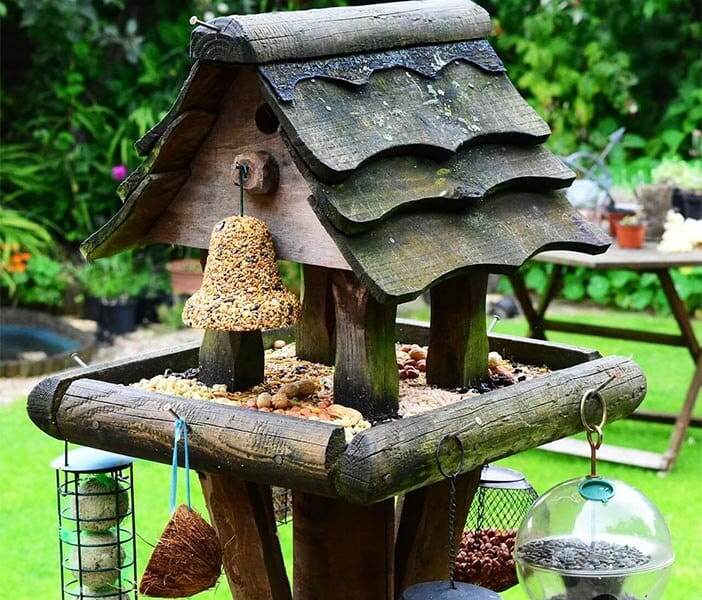 5. Wildflower gardens
Not only do they look picturesque but they help the local wildlife flourish. Wildflower seeds are inexpensive and can be found at your local garden centre. However, it does take a little bit of forward planning.

To create your own we've developed some simple steps to help make a start;
1.Find a spot with full to partial sun (the more sun the better).
2.To create a successful wildflower garden weed control is crucial. Starting with a clean area, removing all existing vegetation will offer the best start for your wildflowers.
3.Spread the seeds mixing in a little sand to help create an even distribution.
4.Water the whole area, and keep the area moist until the seeds are a few inches tall.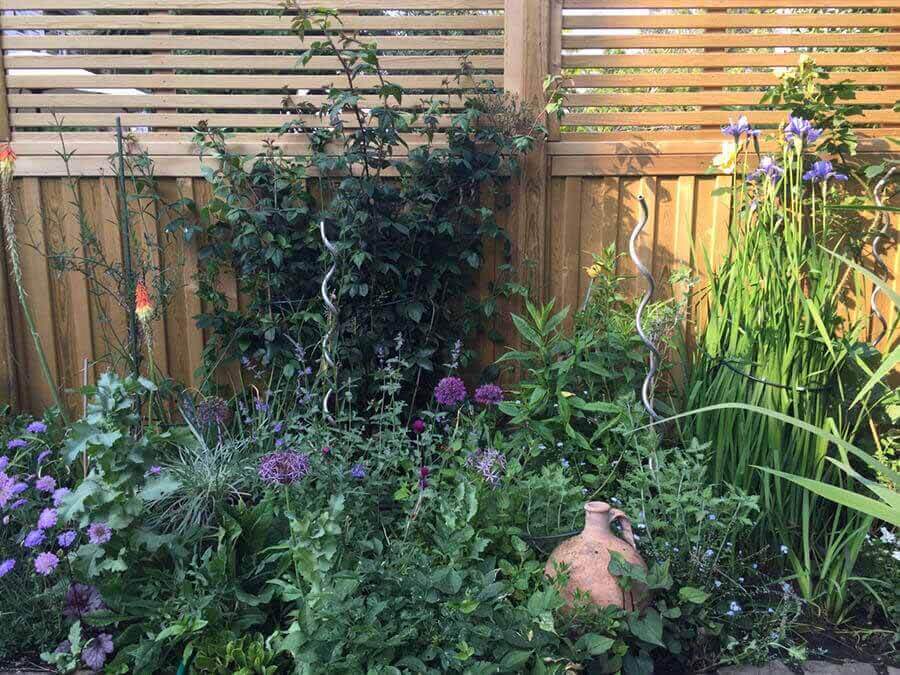 Making the most of your outdoor space
Even with a small balcony or small garden, you can take advantage of the space available and create a haven that works for you.
Vertical growing is just one of the ways to utilise unappreciated vertical space. Using your fence panels as support is the perfect tool; climbing plants and our Venetian fence panels are a match made in heaven. The gaps within the venetian fence panel allow vines to grow up in between the slats by intertwining and eventually creating a green screen. As our timber fencing come with 25 year guarantee, you don't have to worry about damaging or ruining your plants replacing subpar timber that's rotted in 5 years.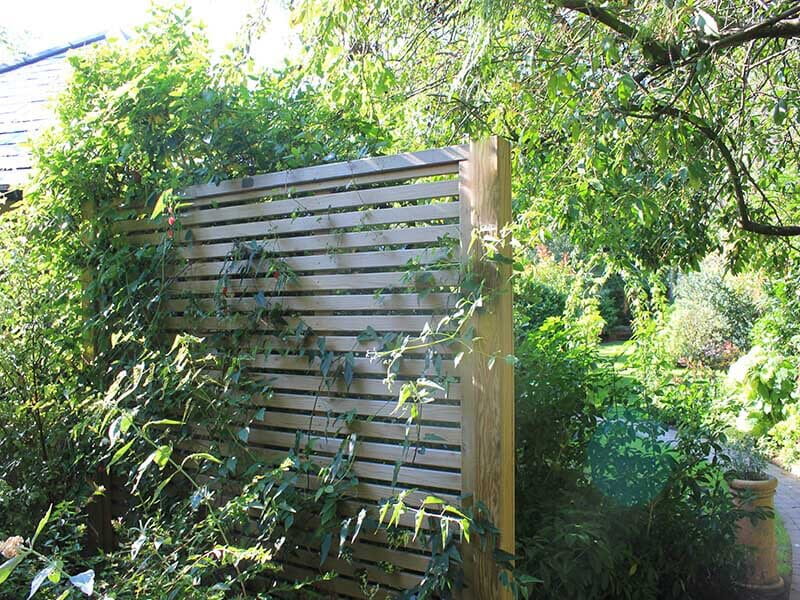 Now is the time to start thinking about your garden and getting your plans in place to enjoy when the weather gets warmer. If you need any help with concepts or ideas, explore the rest of our blogs or contact us now.
Additional resources