26/07/2013 11:07 AM
Kathy and Rick run the popular Horse and Groom pub in East Woodlands near Frome in Somerset. The picturesque 17th Century building sits in wonderful gardens and is close to the Longleat Woods.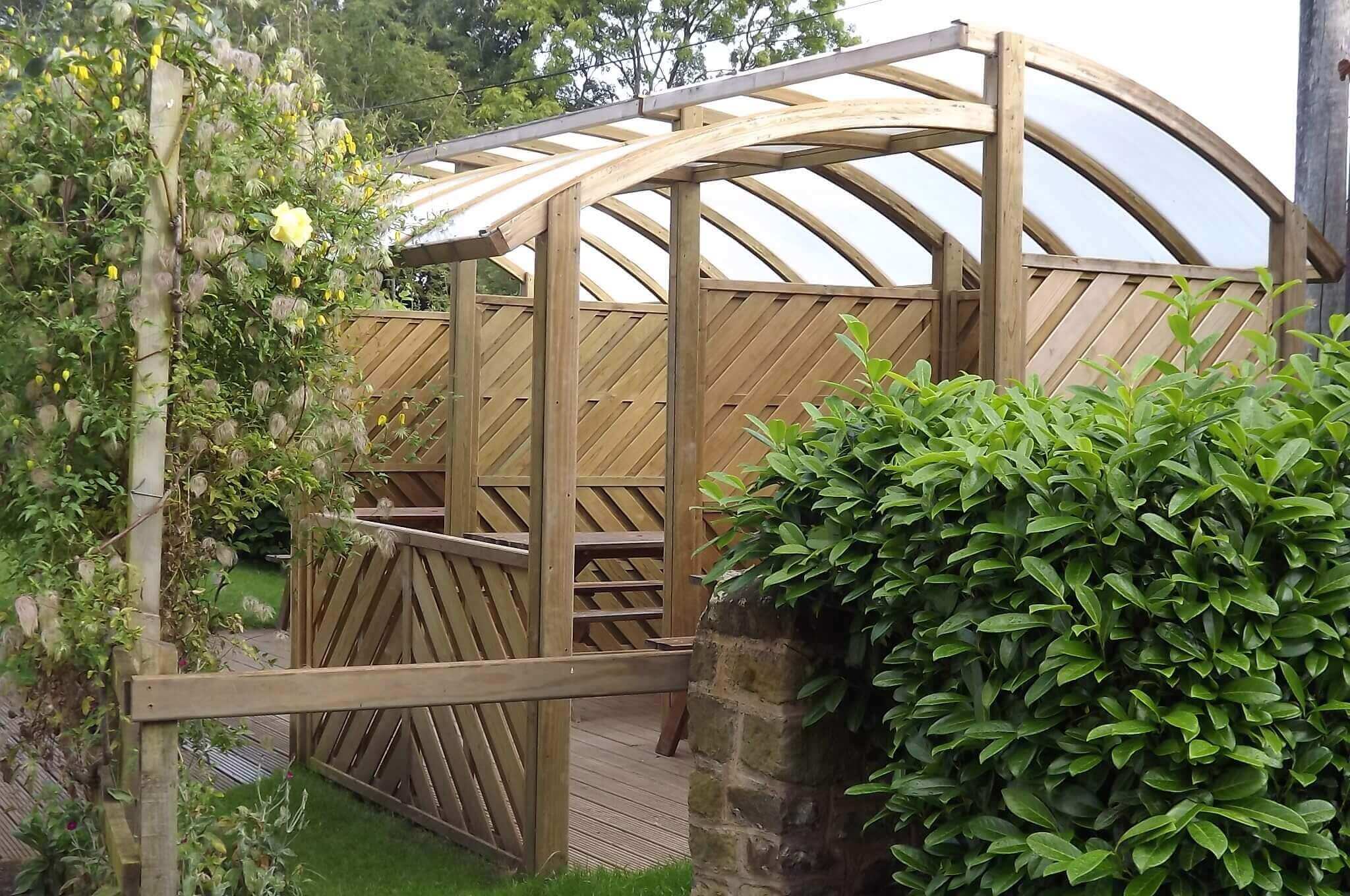 Here's Kathy's story:
We were looking into smoking shelters when the new non smoking regulations came in. All the buildings we looked at were tiny and extremely expensive. As you probably know, smoking shelters have to have at least half the wall space fully open to the air.

We wanted somewhere where the whole party could eat together, so that the "smoker" didn't have to keep leaving the conversation for a cigarette. This meant we wanted space enough for at least two, preferably three, tables of four.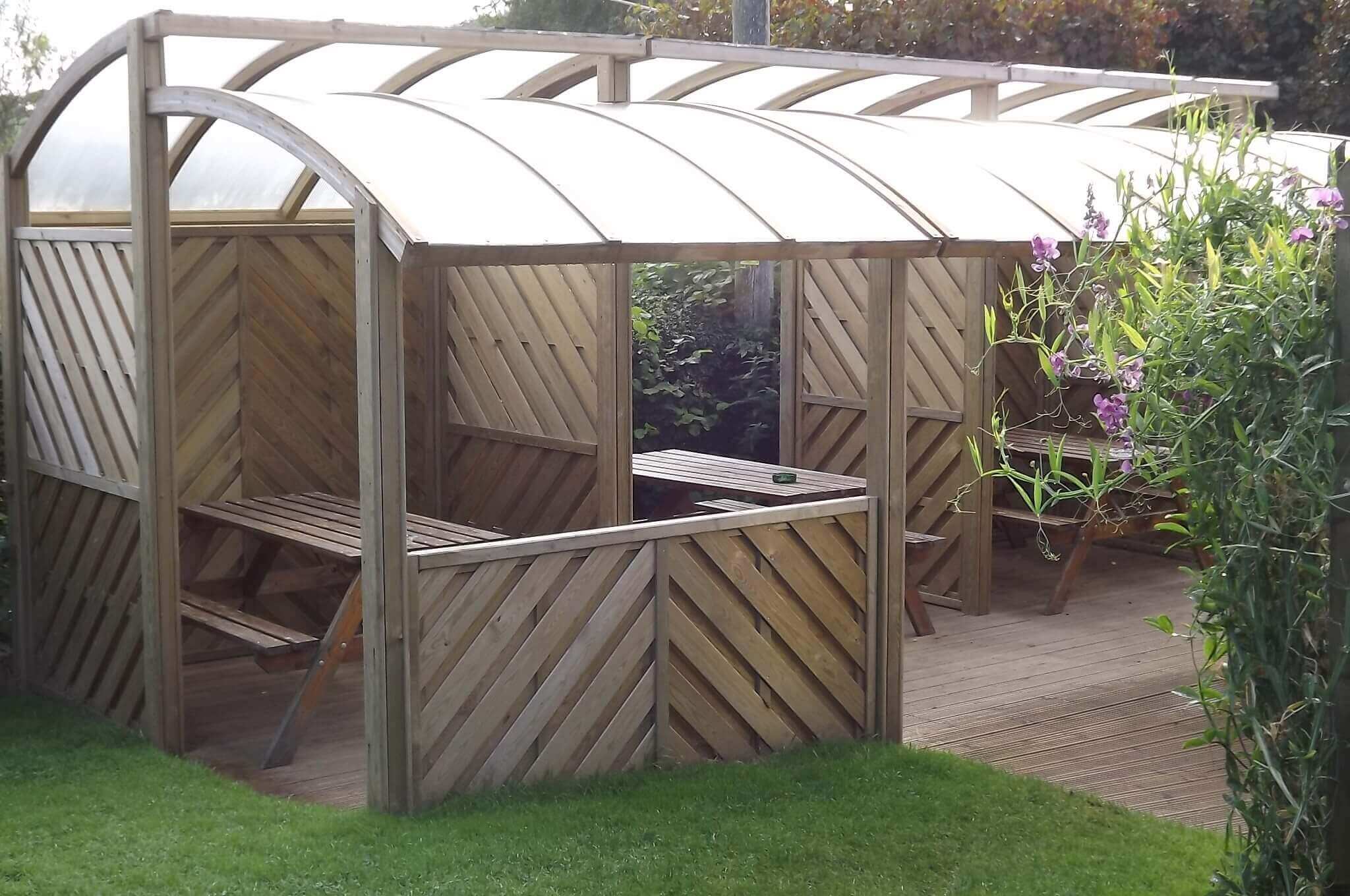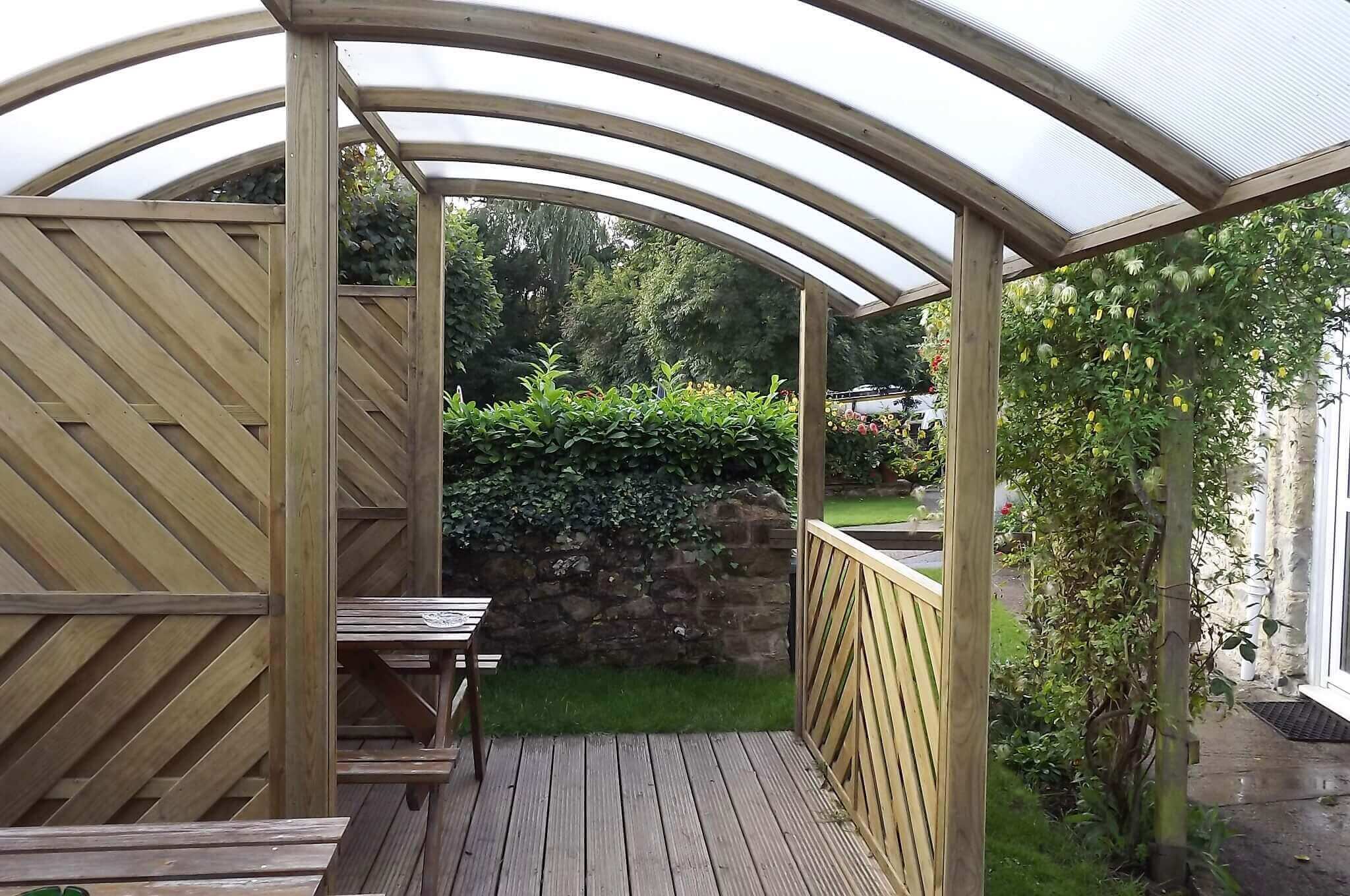 Rick spotted an ad for your "Zone" in a publication. We went on line and ordered two units and a connecting roof, giving us the floor space of three units. Rick and his son erected the shelter and put a floor in. We have a four seater picnic set in each.

Many of our customers sit in the shelter even though they are not smokers. It is a very pleasant way of enjoying the gardens without the excesses of the sun, wind, rain or snow.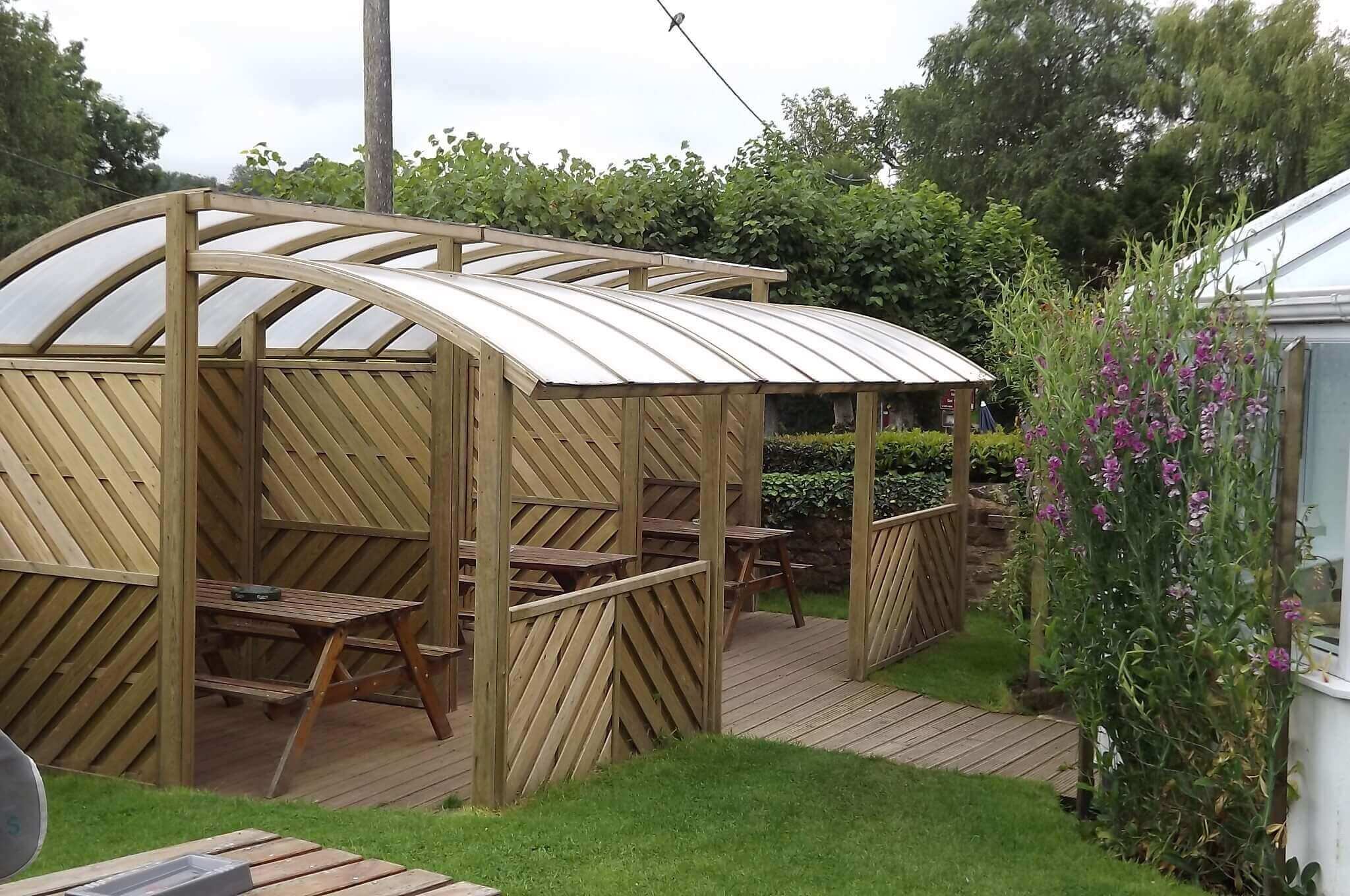 The shelter nestles in the corner of two hedges, and is directly in front of our conservatory, so although it has 50% open walls, it is still sheltered on three sides from the elements. It opens up to our side garden and is close enough to the front door to easily nip in for refills!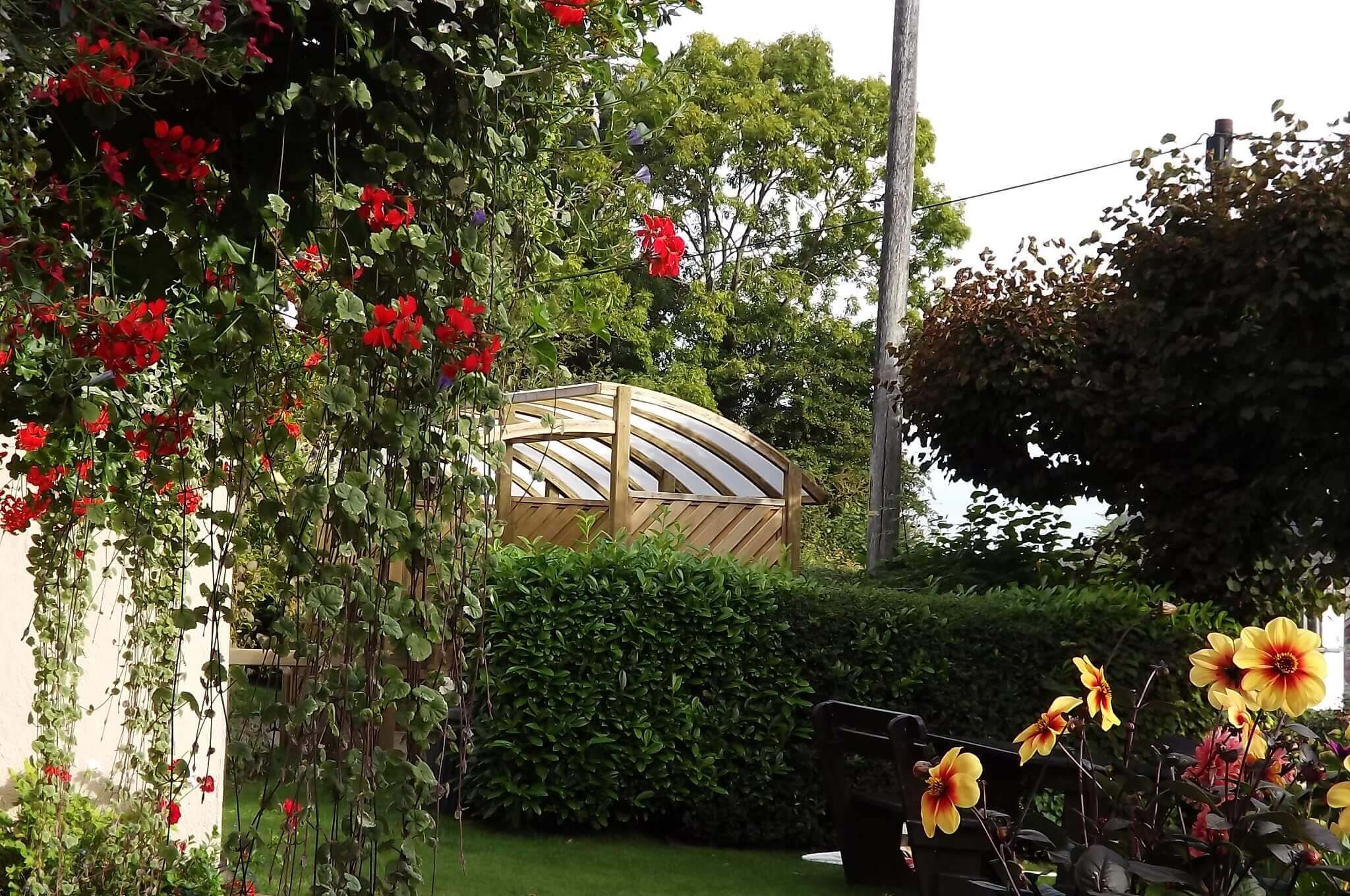 We are thoroughly delighted with our shelter - we haven't seen a better one anywhere.
See some more images of the Zone in the Horse and Groom pub's gorgeous garden
See their web site