10/11/2021 01:22 PM
Within one of Bath's most sought after areas, and one of The Sunday Times' Best Places to Live in the UK 2020, our timber fencing and garden retreats were chosen to complement a new housing development.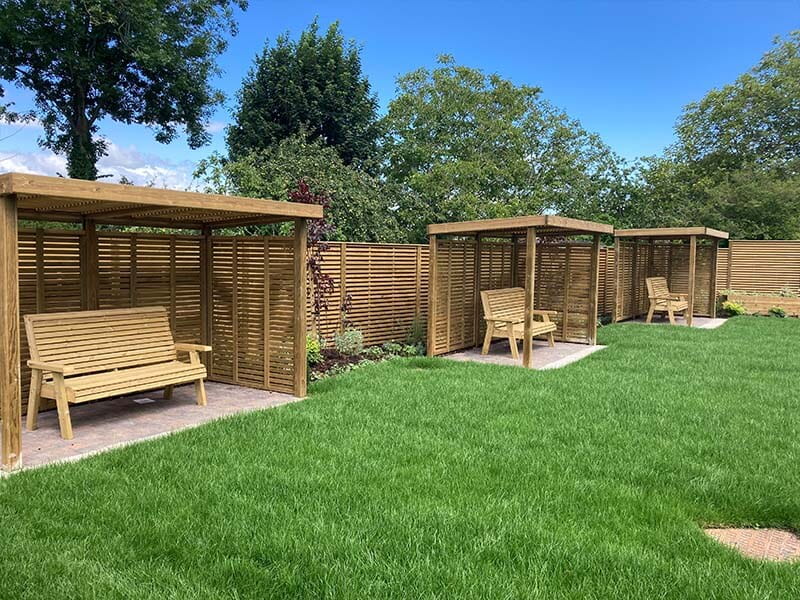 The project was significant, converting a sole property into seven luxurious one and two bedroom apartments and a three bedroom townhouse. Outdoor living space specialist and local installer Hi- Spec Trees & Landscapes was instructed to carry out the work in the garden.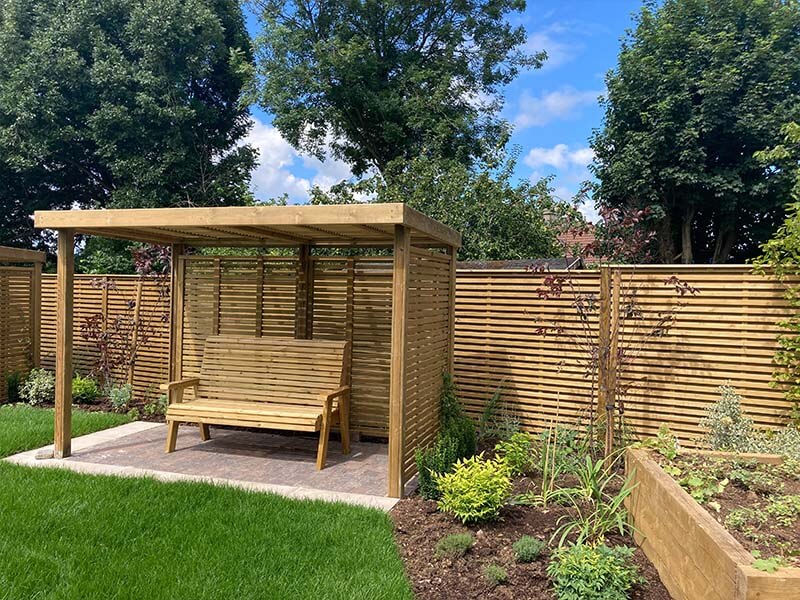 Both neighbouring properties were able to choose which type of fencing from Jacksons Fencing they wanted for their boundary. The neighbour to the right requested 1.95m high Venetian Hit and Miss, while the other neighbour requested a bit of both this and Venetian. Consequently, they had partial Venetian Hit and Miss (1.67m high) at the bottom right-hand side of their garden for privacy, with short Venetian panels on top to let light through.
Both our Venetian style fence panels are extremely popular. They offer contemporary styles in differing privacy levels which make them easy to use anywhere in the garden. The narrow, planed horizontal slats that make up the fence panels offer a contemporary feel.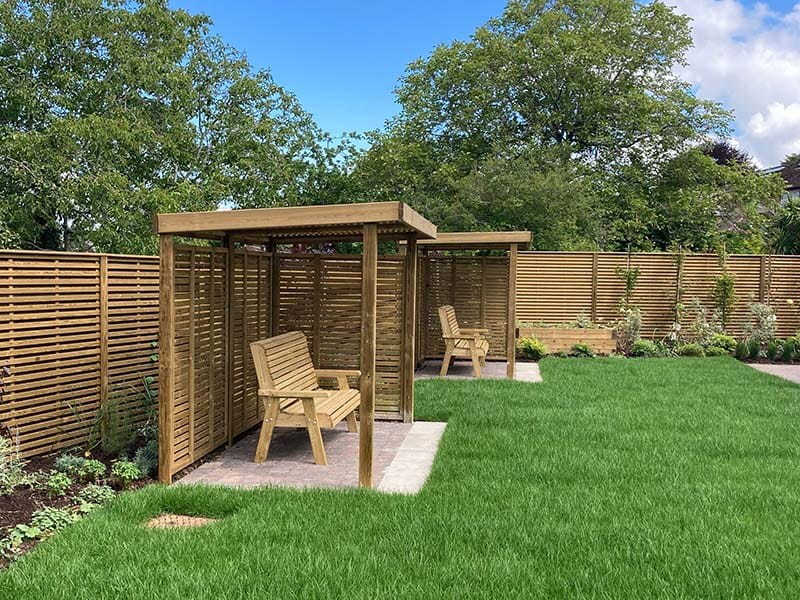 On the communal lawn area, three separate Venetian Garden Retreat Shelters were installed to create partially enclosed areas for seating and dining. The shelters included a slatted roof and had one side enclosed for privacy. Benches were then added for a place to sit and enjoy the outside space. By creating one communal garden, with separate retreats for each apartment to enjoy, the available space is maximised to create a functional light and open garden. Whereas if separated into three private gardens, it would have created small, dark, and hard to manage spaces.
To segregate the Town House garden and create a private area from the ground floor apartments, 1.83m high Venetian was installed to form a garden screen but still allowed the space to feel open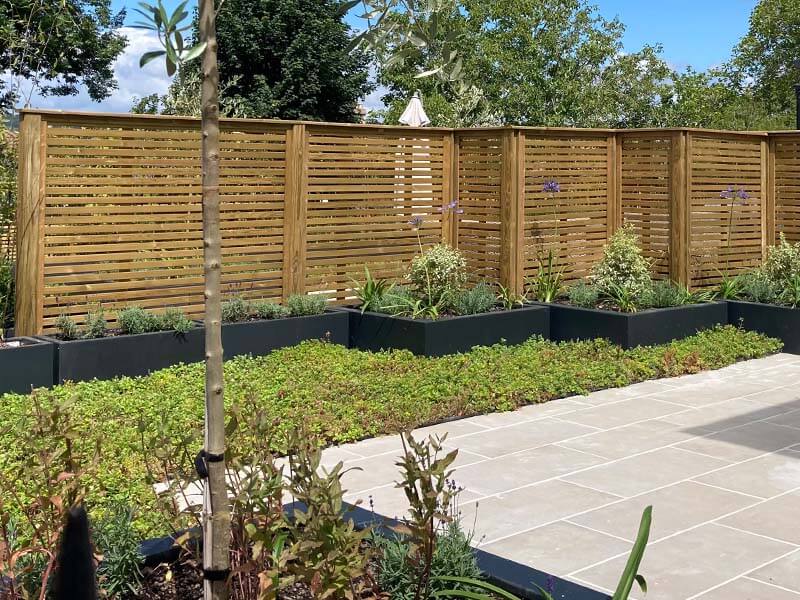 We offer an option to add a polycarbonate roof to our retreats, which make them waterproof from the top while all other sides are open, so you are not completely protected from the elements, but it allows light and air through and looks more natural.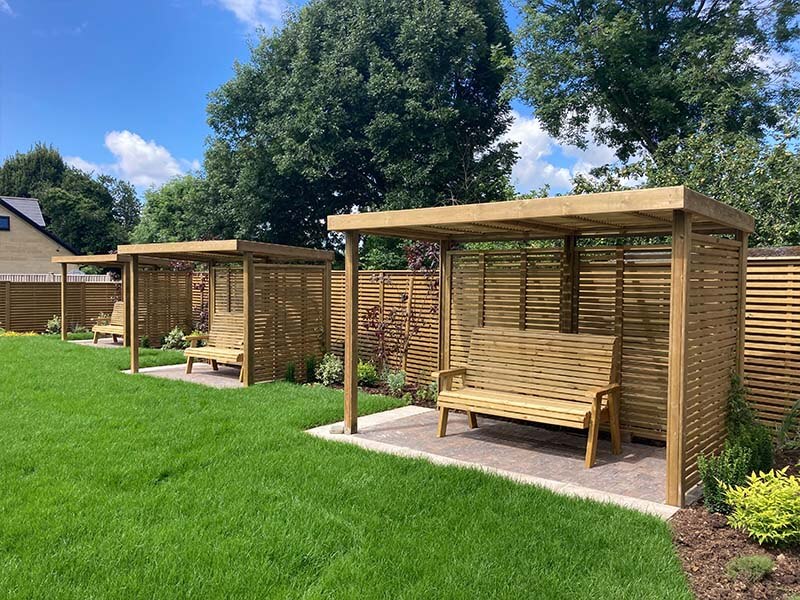 We supply garden shelters in two styles, Woven and Venetian.