03/09/2018 12:33 PM
As outdoor living is becoming an ever increasing trend, decking is more commonly being used to offer an all year round option to enjoy your outdoor space. There is a wealth of garden decking designs and uses to suit any lifestyle or garden. We've outlined some garden decking uses and ideas.
1. Level uneven ground
Decking is the perfect answer for uneven or sloping gardens. Awkward spaces or unused areas due to steep slopes can be utilised and given a new lease of life when a decking structure is used. Over larger areas, steps can be used to separate levels and form various spaces within your garden. If the structure is built high enough the underneath space can be used as additional storage.
2. Create a statement
Mixing decking with paving stone designs can create a focal point in gardens. The contrast between colours between the combinations of materials creates interest points. Decking can be installed in various shapes such a circles which draws the eye creating a focal point.
3.Better views
The higher up you are the better views you can get. Within coastal or rural areas, decking is perfect for raising you up and allowing you to appreciate more of the view.
4. Create a pathway
Decking can be used to create pathways through your garden. At Jacksons we manufacture non-slip decking so it reduces slipping risks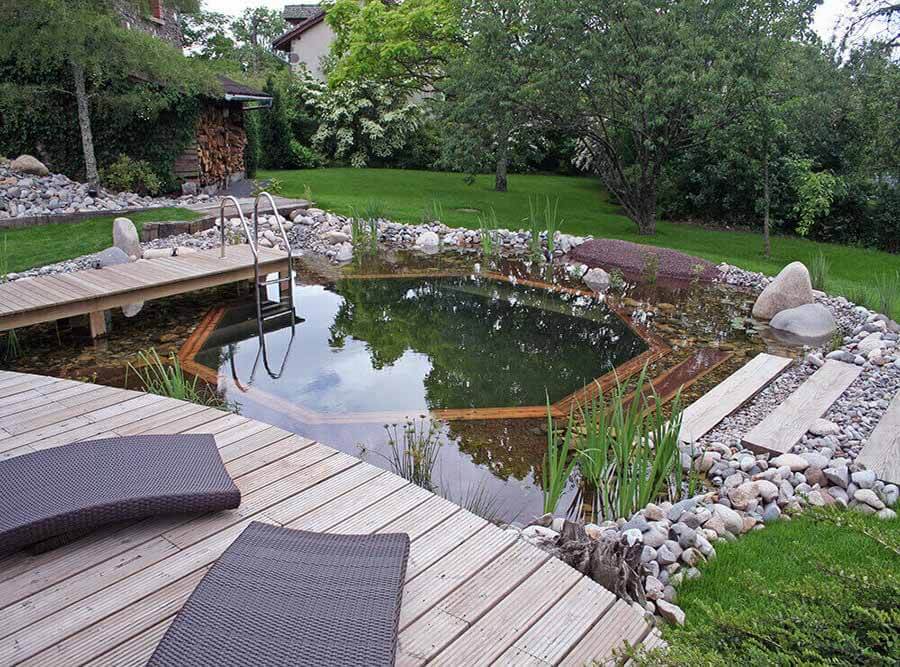 5.Create a low maintenance garden
When decking is installed it takes away the need to mow the lawn or weed the garden. At Jacksons all our timber products come with a 25year guarantee against rot and insect attack so you can enjoy 25 years of little gardening hassle.