26/11/2014 12:00 AM
"We live in a village in the Suffolk countryside and have two cats, Banjo and Suzie, who have the run of our small, walled garden. However, like all cats, they enjoy climbing things and seek views of the surrounding area so I decided to build them a cat climbing frame – nothing I saw for sale on the internet inspired me".
"I designed the platform to sit on a tripod as the angled legs would enable the cats to climb up easily. But I quickly discovered that locally-sourced poles, although treated, were not suitable to sit directly on the ground. Put simply, they'd rot over time. I knew about Jacksons because when working in marketing in the late 1990s I had produced ads for the firm so I sourced three 3.6m Machine Round Jakcured Jump Poles to make my tripod. I also bought decking boards and joists and upon delivery set about the project, joining the poles with coach bolts".
"The pictures show the results. There is a lower platform on all three sides, a mid-level platform, and a 'look-out' post platform. The cats love the platform and use it to escape from our Labrador's attentions too. I'm convinced that this must be one of the strangest items made out of Jacksons timber".
From Richard Fullerton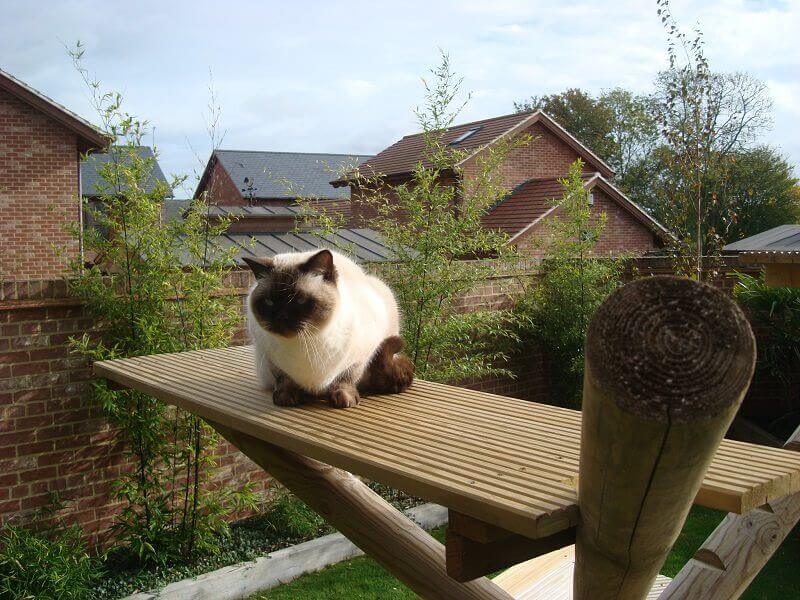 Banjo sitting comfortably on the cat platform decking.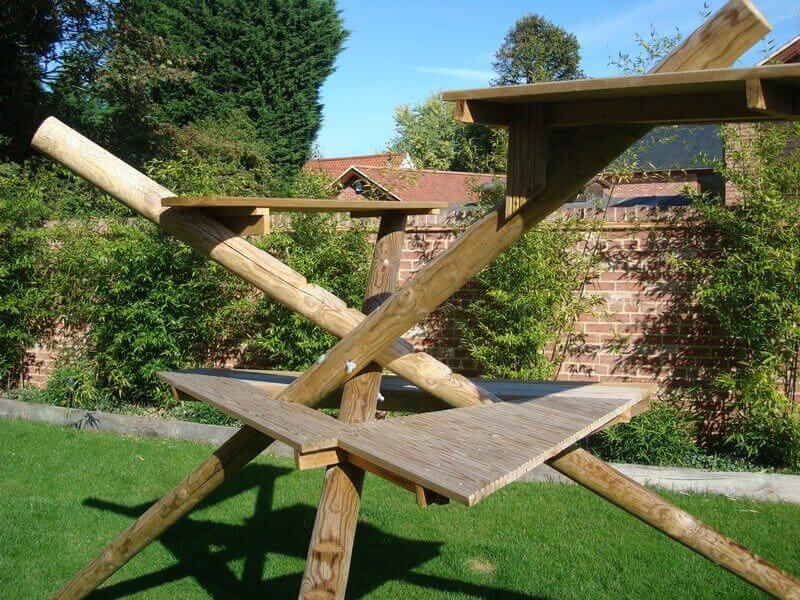 Notches on the timber jump poles can be seen to help the cats climb to the top.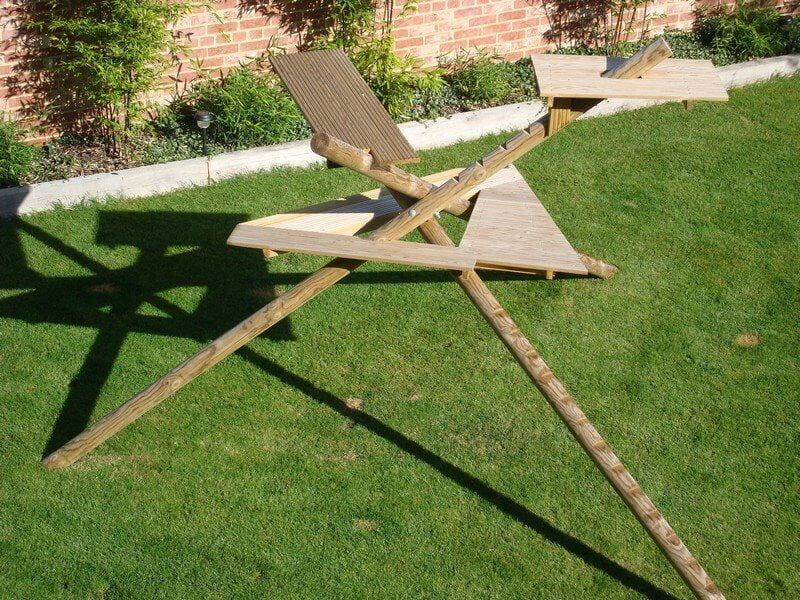 A detailed view of the platform created using Jacksons decking and jump poles.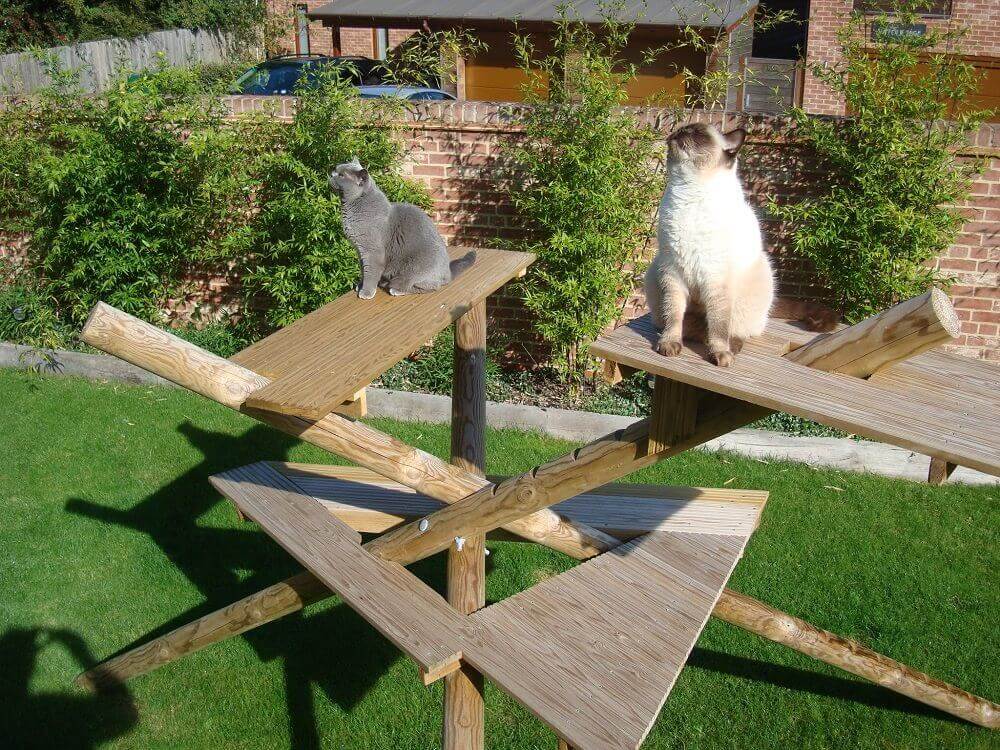 Richard, thanks so much for sending your customer story to us - receiving your photos made my day. It is great to see Banjo and Suzie enjoying the cat climbing frame, looks like your hard work was worth it.
You're right - this is one of the strangest items we have seen made from Jacksons Timber. Have you made something a little different using our products? If so please let us know -tweet us or email us and you too could be featured as a customer project and receive £100 Jacksons gift vouchers.