07/10/2022 11:22 AM
While fencing is almost a necessity for any garden, there are different garden structures that can also be incorporated as additional features to offer various benefits, namely an arbour, arch, pagoda or pergola. In this blog we answer the question 'what is a pergola?' and discuss the different uses for one so you can decide whether to include one in your garden design.
What is a pergola?
A pergola is a structure built from posts and beams creating a shaded walkway, or sheltered area, typically over a patio or deck. They are often used as an extension of a building but their general purpose is to provide a focal point in a garden or outdoor space. Commonly confused with an arbour, a pergola has a more open structure, while an arbour is generally freestanding and commonly seen with an arched roof, and typically used as a doorway.
Historically built from stone, brick and wood, pergolas have been seen in gardens since the Roman times, when the structures were projected from exterior walls and supported on one side by pillars or columns. Pergolas were built by architects in the Italian Renaissance to mimic the villas of Imperial Rome.
Today, people are getting more creative with their outdoor spaces, leading to garden structures that combine various elements to suit individual requirements. Supposedly, pergola 'law' states that they should not have solid sides, but like no two gardens are the same; customise your pergola however you like.
What is a pergola used for?
The possibilities for a pergola are endless, but these are some of our favourite ways to use them.
Create shade with a pergola
A pergola is not designed to completely block the sun, but to provide relief from direct sunlight while allowing air to circulate freely. While the beam roof structure will only provide partial shade, you could grow plants across the top, or add a bamboo cover to create a shaded area in the heat of the day. Additionally, you can add sheer curtains, trellis or fence panels to the sides to make it more enclosed.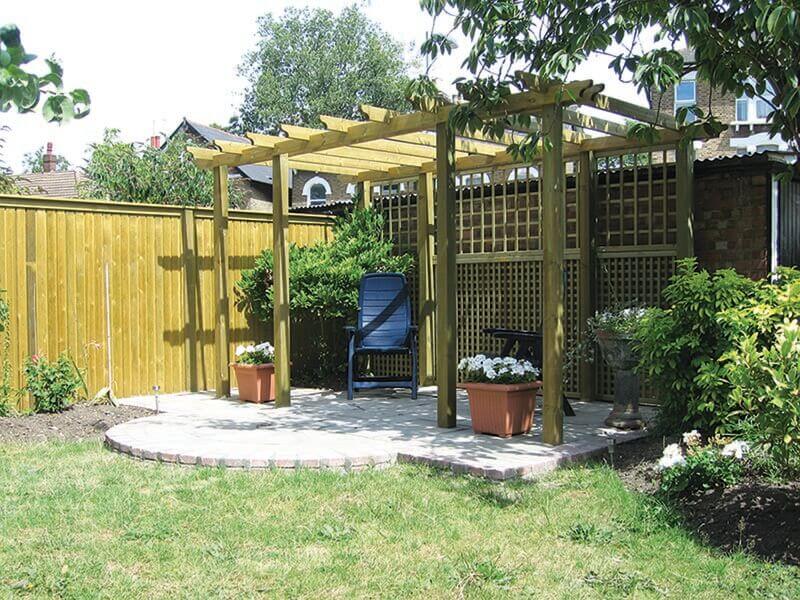 Pergolas are sometimes used as a type of awning attached to the side of a building, stopping the sun from glaring through windows and heating up the house in the summer.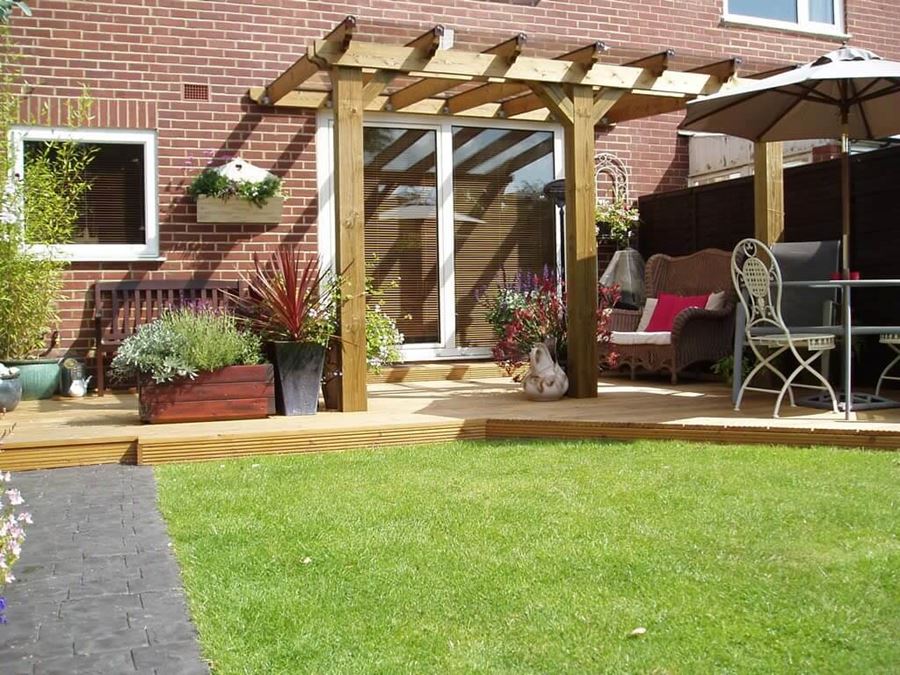 Extend your living space with a pergola
Outdoor dining is arguably one of the best things about summer, but during particularly sunny days some extra shelter may be necessary. A pergola over a deck or patio can create an intimate dining area, adding a luxurious feel to any garden party or simple al fresco meal.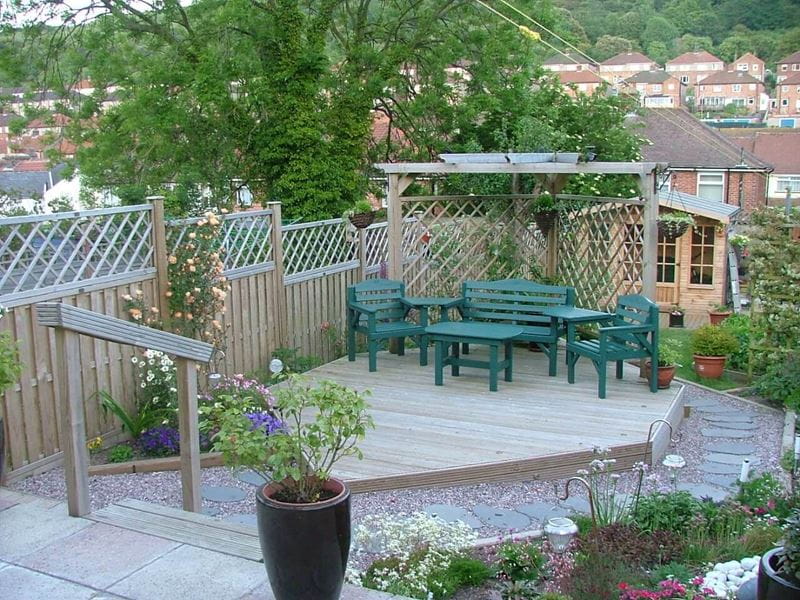 Create a green screen with a pergola
A single pergola can be used anywhere in the garden to create a partition, much like trellis. Add wires to help train plants to grow and eventually you will have a luscious divider that adds shade and privacy, and also encourages wildlife.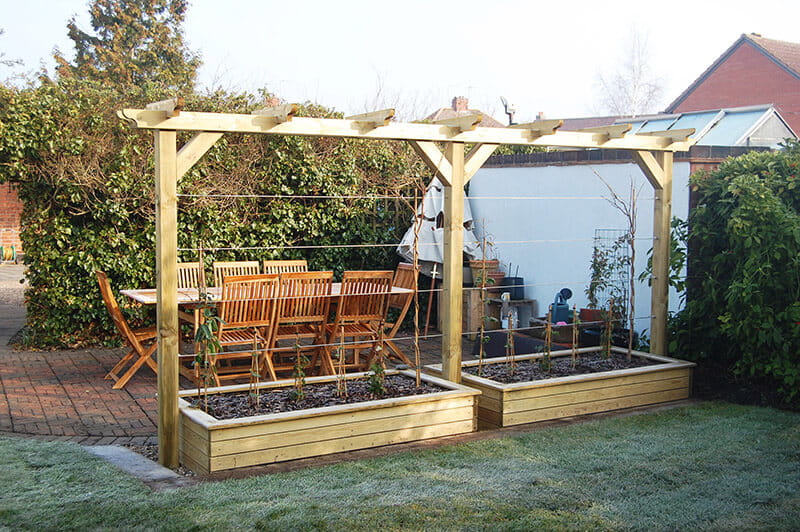 Add partitions with a pergola
You may want to distinguish one area of the garden with another, perhaps to create different themes within your garden, separate seating and dining areas, or for other functional reasons. One customer installed a single pergola, with short trellis panels and a gate to form a boundary for their swimming pool, improving safety particularly for the dogs and small children. Splitting up a garden can also make it more manageable.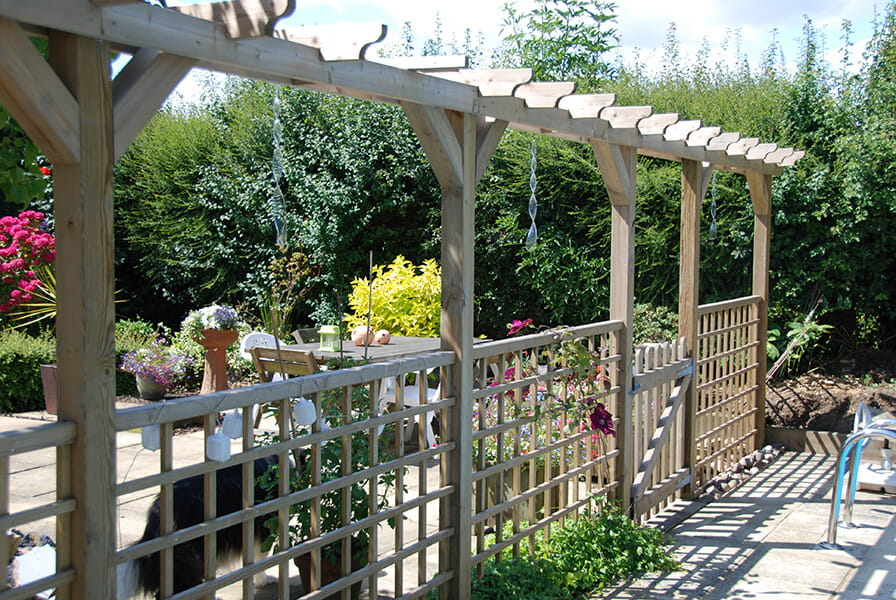 Whatever you decide to do with your pergola, there are so many ways you can use it and customise it to your needs but look for products that are not going to rot or rust and is supplied with a long guarantee.