06/05/2020 12:00 AM
It can be a difficult task to contain dogs inside a garden. A combination of freedom to allow them to freely roam whilst also keeping them safe and secure is required in order to give you peace of mind.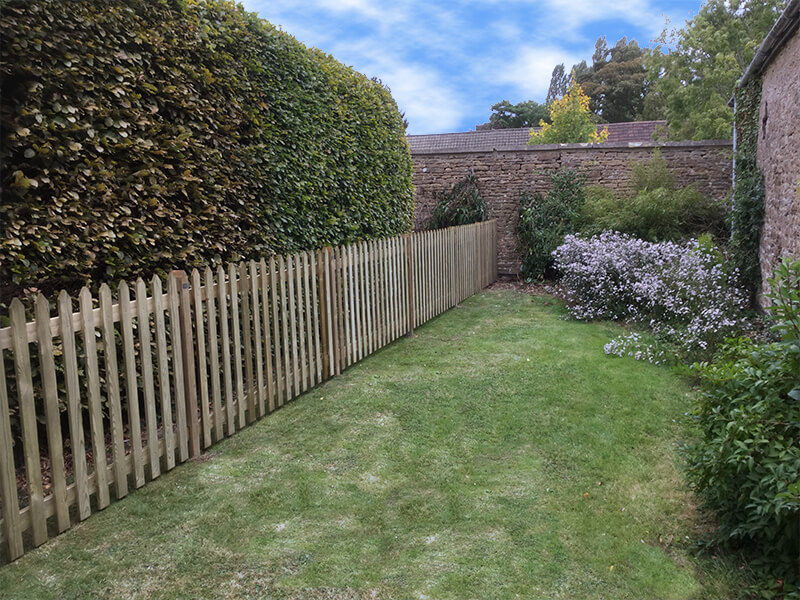 1st Aid 4 Fencing were approached by a client to create a safe space for their pet dog to wander outside in the garden whilst they were out. Installing the fence alongside the existing dog kennel, the owner opted for a Traditional Palisade fence also known as a Picket fence .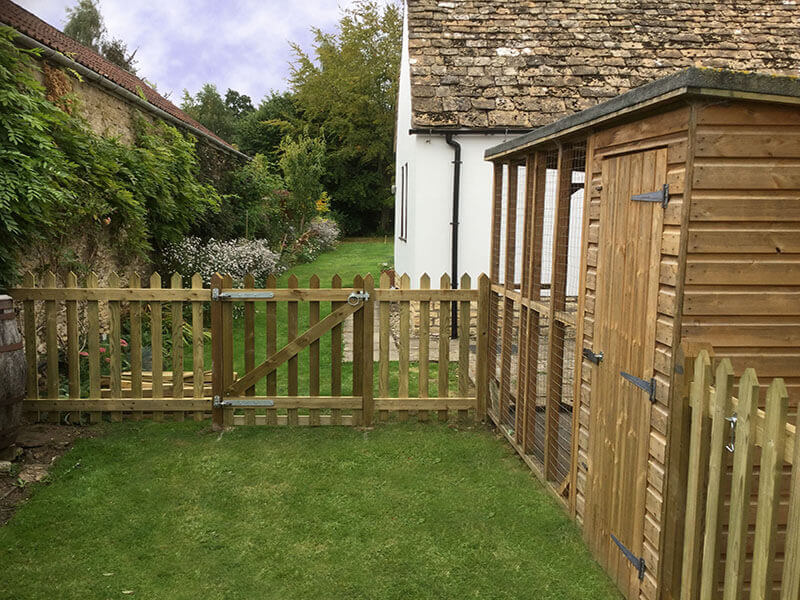 Palisade is ideal for creating a pet friendly garden and perfect in residential settings. The traditional yet stylish appearance offers both strength and durability due to our Jakcure® treated timber and handcrafted panels proven by our unrivalled 25 year guarantee. When picking a dog friendly fence for your garden, there are various things we recommend you consider. This client has a smaller breed of dog, it was therefore crucial to have closely positioned pales so the dog couldn't escape but still be high enough so the dog couldn't just jump over it.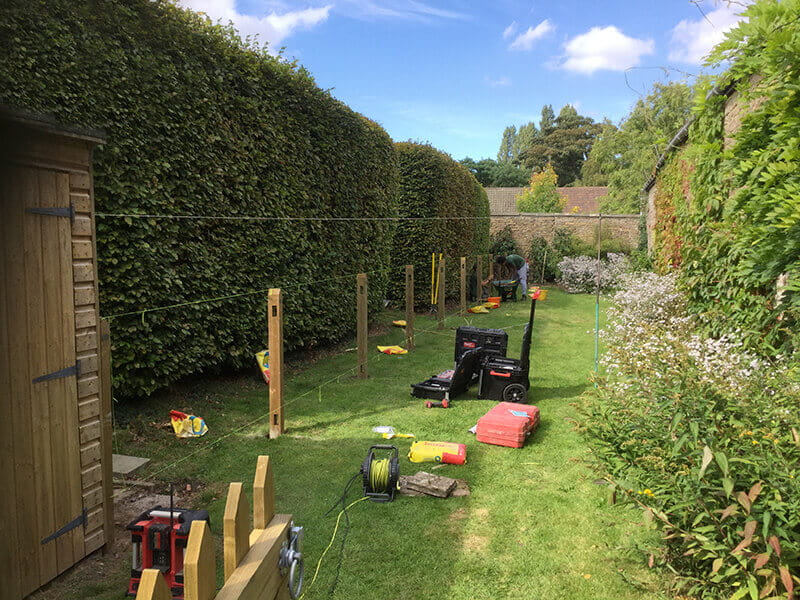 By choosing Traditional Palisade in Kit Form it allowed the installer, to measure and fit a gap desired to suit the dog. This is different to panel form palisade as the pales are not already affixed meaning the installer has full control over the spacing between the pales. Some homeowners will want to create a solid boundary between their dog and the outside world, but this can be detrimental. Some dogs experience frustration when they can't see owners or potential playmates on the other side of the fence. Palisade offers gaps for the dog to see through and can offer distractions when they are left alone.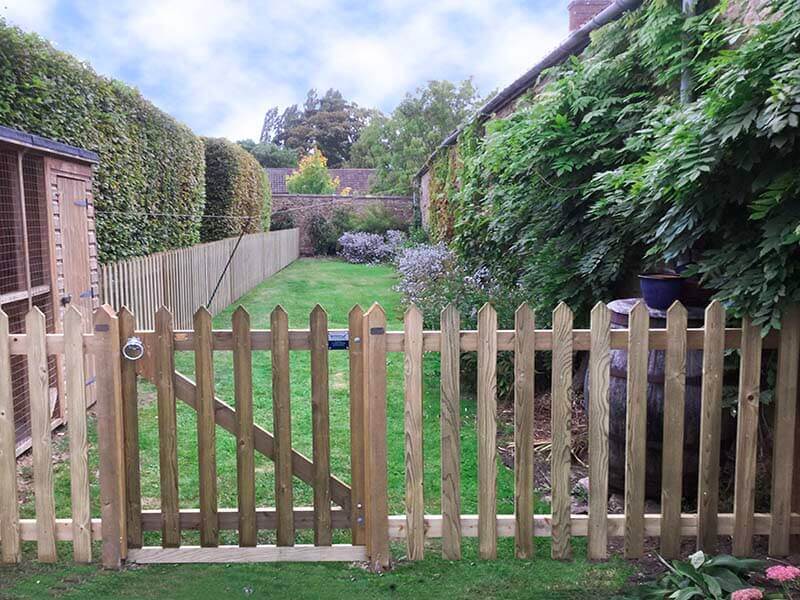 We recently produced a blog discussing ideas for pet friendly fencing; for more ideas make sure you have a read.
Both the owner and the dog love their new garden.