09/02/2016 12:00 AM
Butterflies are in need of our help, as are other insects. According to the environmental charity Butterfly Conservation 75% of all British species are in decline, so anything we can do as gardeners to readdress the balance has to be a good thing. The easiest way is to provide nectar rich plants for them to feed on and to be cautious how and where we use chemical sprays. As a rule, double flowers are less beneficial to insects than single varieties.
Listed below, John Shortland shares twelve of his favourite plants that not only look beautiful, but will attract butterflies, bees and other wildlife to your garden.
Buddleia Not called the Butterfly Bush for nothing; this attracts them by the dozen. Flowering in late summer you will find Peacocks, Red Admirals, Painted Ladies and Comma all vying for position on the mauve, purple or white flower spikes. Buddleias can become quite large and gaunt if left unpruned. As they flower on new growth produced each year, their size can be restricted by cutting them back as hard as you like in early spring.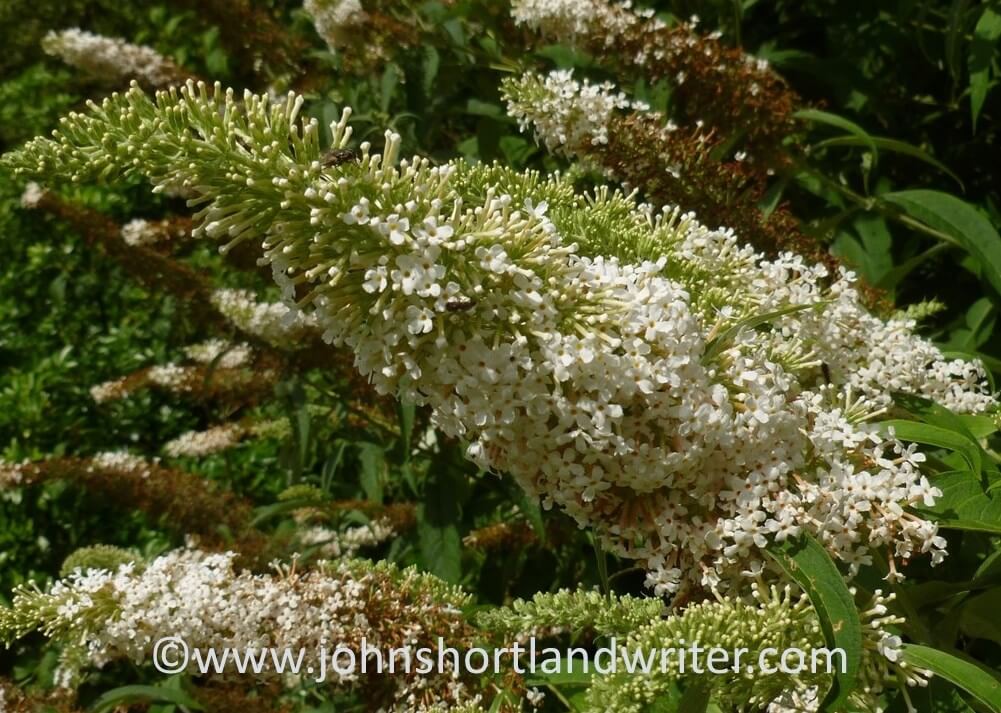 Blackberry Both the flowers and fruits attract butterflies. Keep the blackberry under control by training on horizontal wires and pruning in the winter: cut down to ground level all stems that have fruited.
Hebe A low growing group of shrubs with white or purple, occasionally pink, flowers.They are mainly easy and trouble-free to grow although they benefit from shelter from cold winds.
Lavender Flowers throughout the summer usually with usually purple, heavily scented flower spikes. A low hedge of lavender lining a path will be a hive of activity literally as dozens of bees and butterflies feed on its nectar. Clip hard in September to prevent the plants from getting too woody.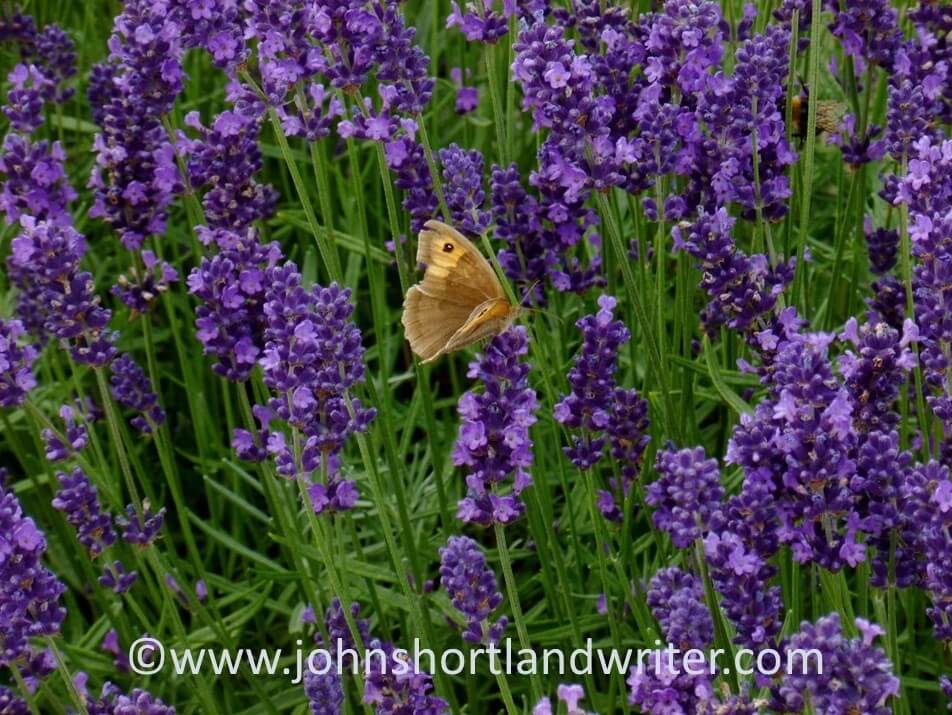 Ivy Although hated by many, if left untouched flowers very late in the year making it a good source of nectar when others are scarce.
Verbena bonariensis Flat heads of mauve flowers on tall, branching stems from mid-summer onwards. It is short-lived herbaceous plant which often self-sows. Although tall, the stems are slender and easy to see-through, which means that it can be positioned to give height near the front of the border.
Valerian Hundreds of tiny, reddish-pink or white, tubular flowers attract, if you are lucky, the fascinating Humming Bird Hawk-moth. It flies by day and hovers, like its namesake, in front of the flowers to feed.
Marjoram This kitchen herb is so decorative it can be grown in the flower border where it makes a great edging plant. It flowers profusely throughout the summer.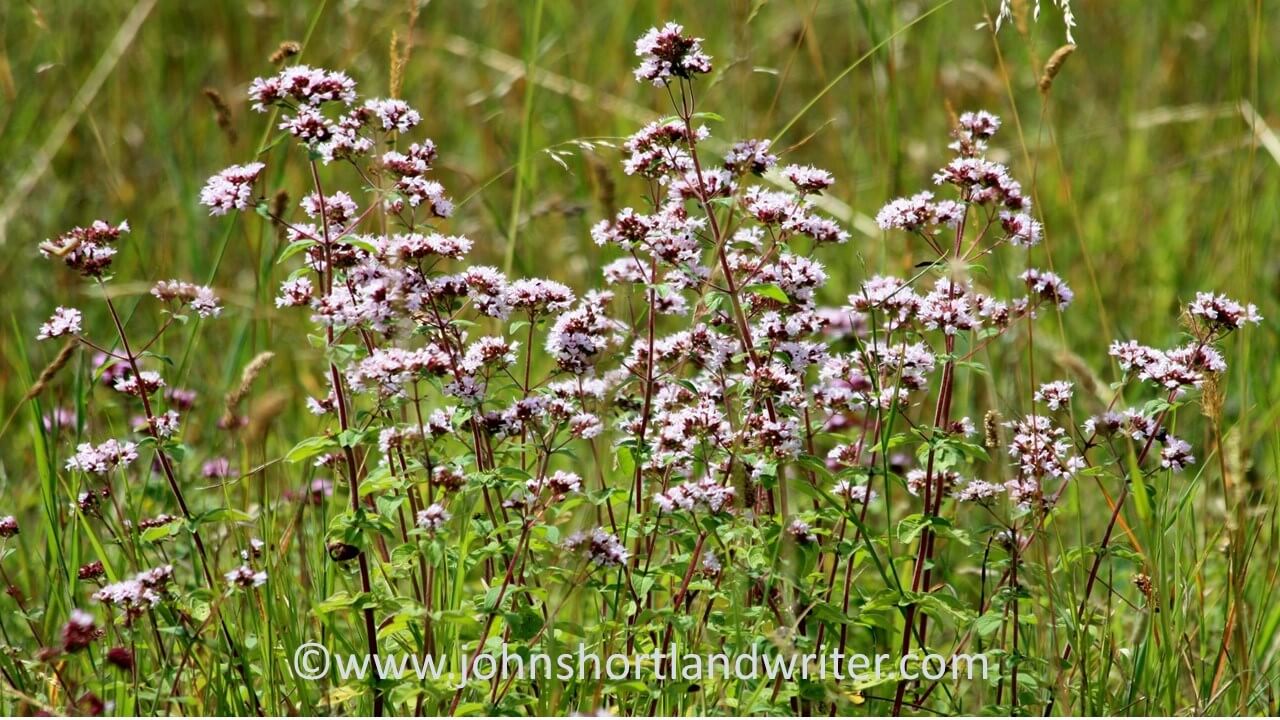 Sedum spectabile The Ice Plant produces flat heads of pink or white nectar-rich flowers in late summer. To prevent the weight of the flowers making the plant collapse, cut the whole plant back in late May by a third of its height, a process known as the 'Chelsea Chop'. The resultant flowering will be less heavy but more numerous.
Nettles If you have a sunny, out-of-the-way corner, leave nettles to grow to become the larval food plant of Tortoiseshell and Red Admiral butterflies. Don't allow the nettles to run to seed; cut them down and allow them to grow up again.
Garlic Mustard A wild flower also known as Jack-by-the-Hedge. Fresh green leaves appear early in the spring to be followed by heads of tiny white flowers. They are the food plant for the beautiful Orange-tip butterfly and the tender young leaves add a very nice, mildly garlic flavour to spring salads.Although a native that will self-sow, it is easily controlled in the garden by hoeing or pulling up unwanted young plants.
Apples and Pears Don't be over-hasty picking up windfalls. Leave them on the ground to rot where they will be a food source for birds as well as butterflies. Red Admirals love them as do wasps. If the latter are a nuisance, throw the apples to a less frequented place in the garden to reduce the risk of being stung.
John Shortland became Head Gardener to some of the most prestigious private estates in the south of England. Now he runs his own design and landscaping business based in the beautiful Cotswold Hills. His jargon-free book, Why Can't My Garden Look Like That? Proven, Easy Ways to Make a Beautiful Garden of Your Own is published by Constable & Robinson and is available from Amazon and good bookshops. You can connect with John Shortland via his blog, Life in the English Cotswolds, or on Facebook and Twitter.