04/09/2016 11:00 PM
As we approach the end summer and move into Autumn, homeowners are still continuing to search for products that can be used outdoors to create a stylish and comfortable indoor atmosphere.
In an age of iPads, Skype and flexi-time, working remotely is growing more and more commonplace. Most companies now allow their employees to work from home occasionally – if not on a regular basis – while many people are also choosing to establish their own business with their houses playing HQ.
With working from home becoming an increasing trend, many of us are jumping at the opportunity to create a personalised environment that offers inspiration and comfort. Gone are the days of cluttered desks, cramped seating arrangements and limited sunlight. Instead, the working environment can now be minimalistic, spacious and bright, the perfect setting for productivity whether our roles are creative, technical or corporate.
The outdoors has been recognised as the perfect solution. Where better to work than in a vibrant, natural environment, where you can indulge your senses with the sights and sounds of all that nature has to offer?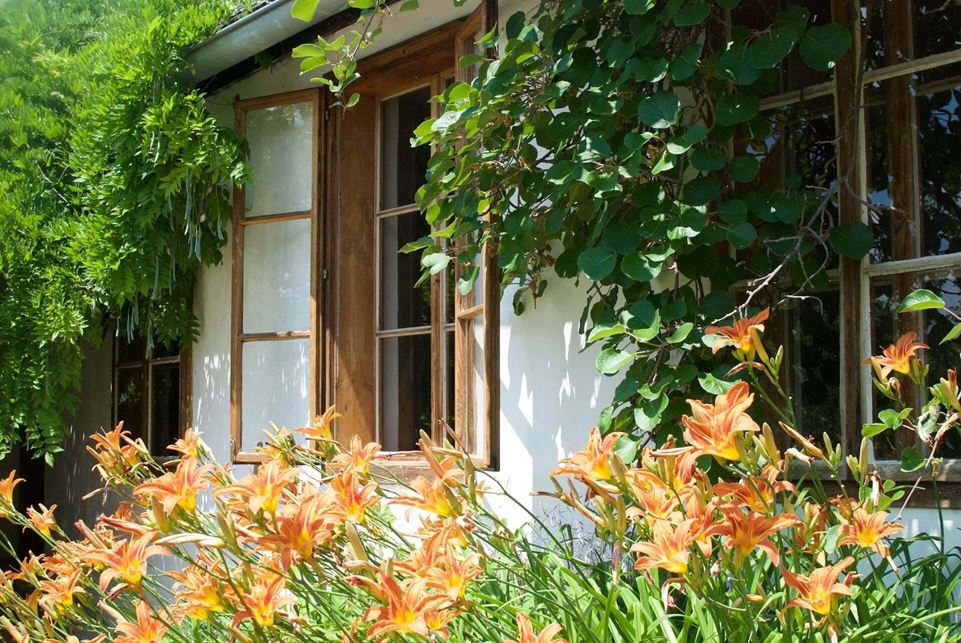 Styling an outdoor working space, however, is not as simple as merely placing your laptop on the garden table and setting to work. Outdoor office decor isn't so much about using all the latest colours and designs, but about creating an atmosphere – one that will inspire and motivate, generating an optimistic and engaging ambience.
We can achieve this atmosphere through several techniques. First, by carefully selecting location. While some of us are lucky enough to have a conservatory that can be utilised as an outdoor office, others must spend more time converting a shed or garage. Ecospace studios are also an option, however they can come at quite a cost. Alternatively, an unused caravan could be adapted… it totally depends on your budget and the amount of time your able to invest!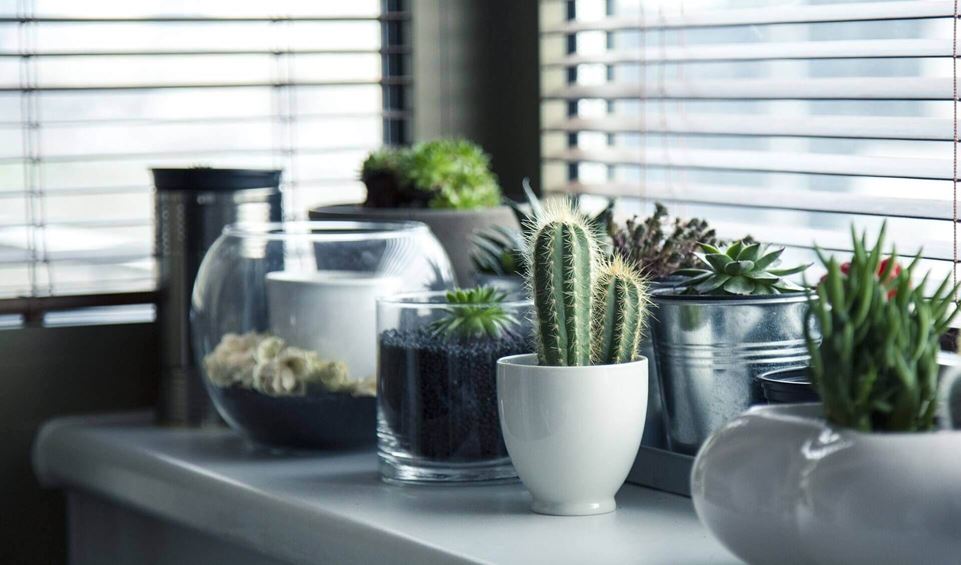 These outdoor areas afford us a familiar yet detached location, which makes for optimum productivity. We are close enough to home to feel comfortable and relaxed, while far enough away for a working mindset.
When site has been decided, it's time to consider aesthetics. Many of us will prefer an organic vibe throughout our outdoor offices, complementing our natural surroundings. This can be achieved through a soft colour palette of creams and greys, enhanced by earthier shades of green and brown. These organic tones work tremendously alongside wood furniture and other natural materials, like rattan, bamboo, cotton and stone.
Alternatively, an ultra-modern outdoor office could be the right option for you. A plain white backdrop will offer the perfect base for clean lines, contemporary materials and pops of colour. This modern, minimalist approach is ideal for those who require total peace and quiet to concentrate. After all, a tidy room makes for a tidy mind!
Shabby chic, beach hut and Scandi can all offer inspiration when it comes to designing your outdoor office. Choose a style that appeals to your personality, making you feel content and at ease. Treat your office to a few extra special touches, like vintage ornaments, a piece of art or a luxurious faux fur rug. These little flourishes will ensure that creativity continues to flow without compromising on your office's functionality.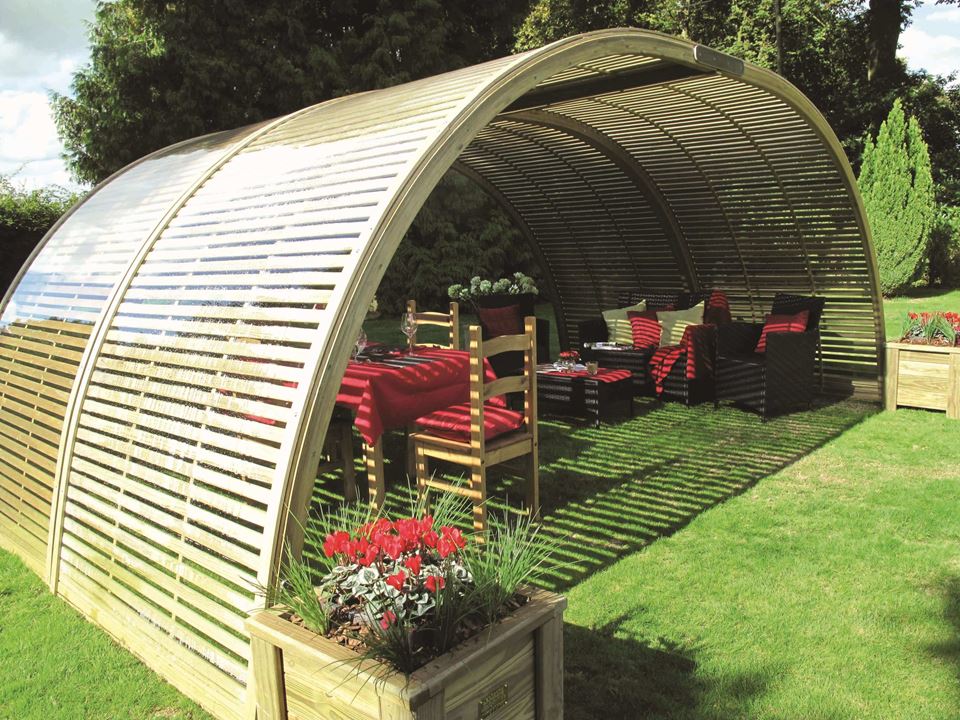 Of course, the summer months are the perfect time to utilise the space, but there's no reason why you can't steal a few sunny hours throughout the autumn to enjoy your outdoor office, too. Some occupations won't require an electrical source to plug in a computer or equipment. In these cases, take advantage of your additional freedom. A Jacksons Fencing 'Curve' shelter is a great option, making for a totally unique and fun environment.
Guest Post from Ana Zuravliova – Interior Designer at
www.roman-blinds-direct.co.uk