07/03/2018 03:22 PM
When beloved dog Rufus was causing a ruckus in the farmers field, a palisade fence was the answer to keep him securely in the garden.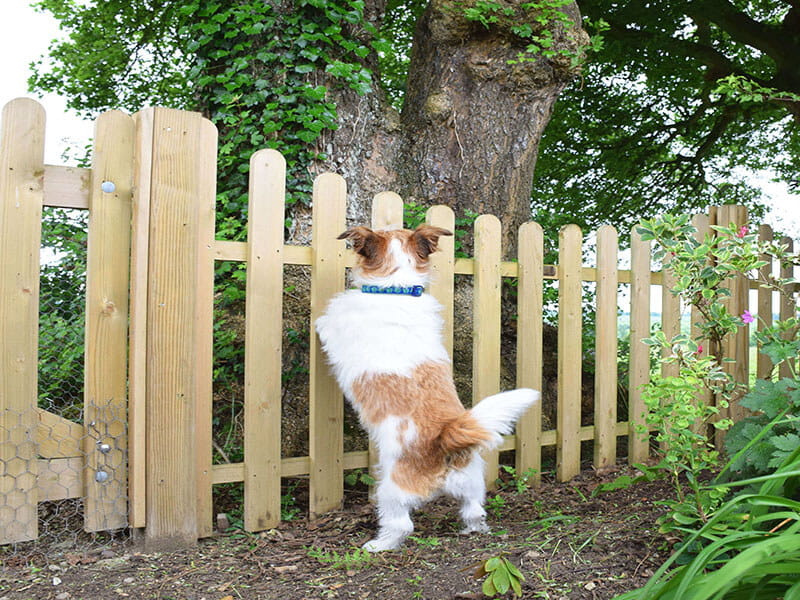 Lucky enough to have an open garden with easy access to the field beyond, Mrs Greenwood needed to find a fencing solution that would keep Rufus in, but not ruin the amazing views of the countryside. Rufus was often roaming into the farmers fields, getting lost and sending everyone on a wild goose chase to find him. It was also important to create a secure garden fence as the farmer often farmed sheep in the fields near the house.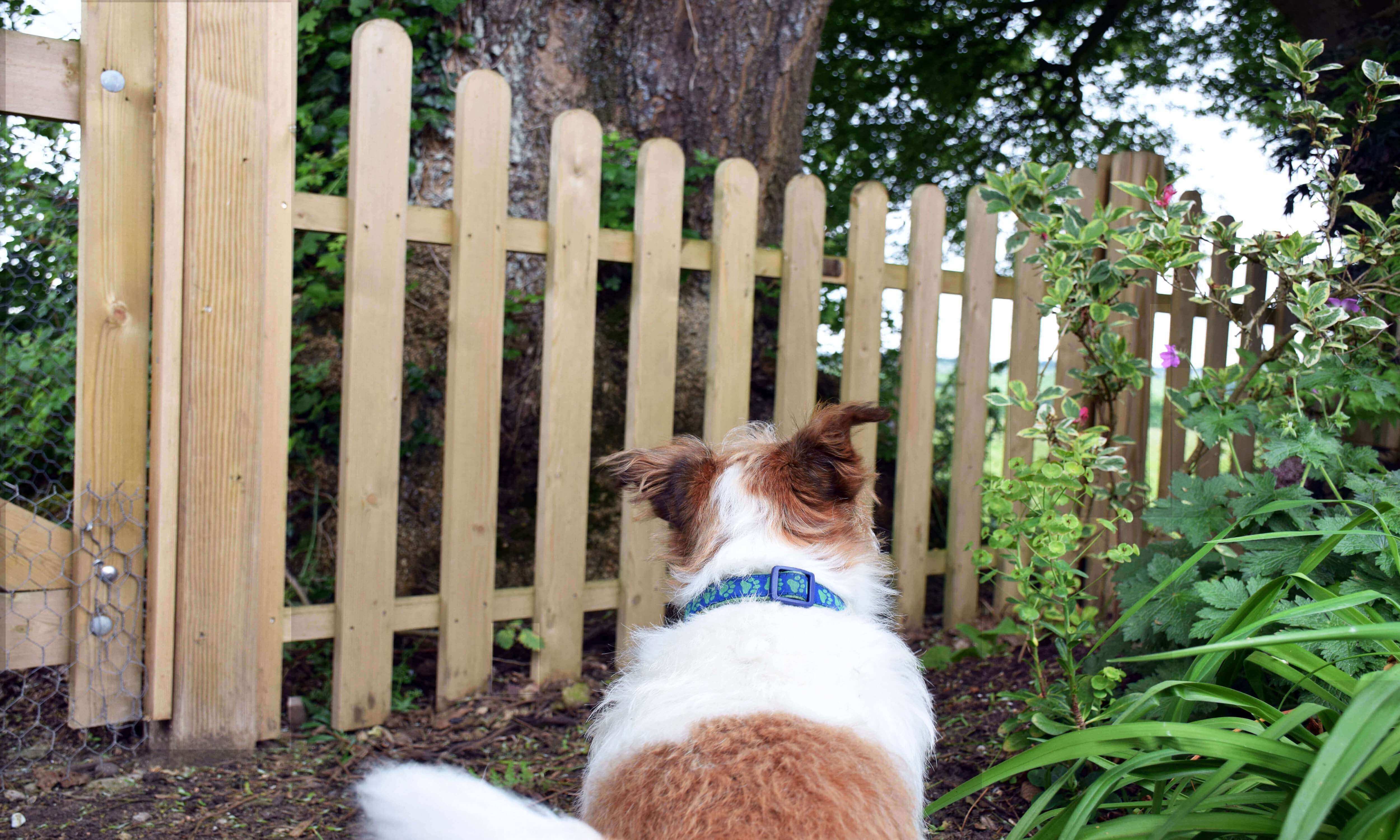 Concave Palisade fencing panels with rounded pales were the perfect dog fence solution. A picket fence is often chosen as a dog fence as the gap between the pales and the height of the fence can be adjusted to suit individual dogs. Luckily, as Rufus is only small the fence could be kept low and the views could be left unspoiled.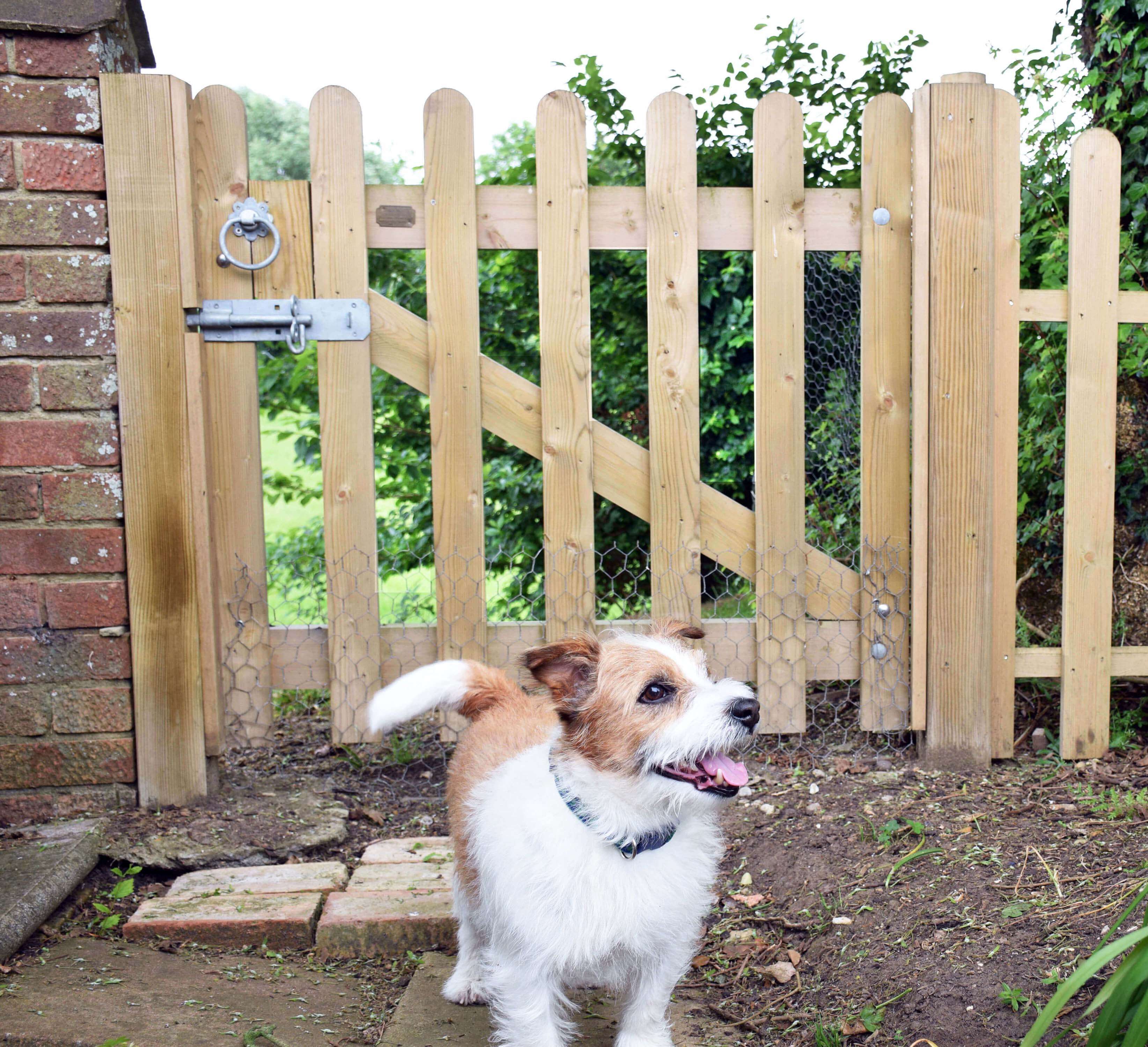 To match the picket fence, a rounded pale picket gate was the best choice. All our products a built to last and are guaranteed for 25 years. This fence will be keeping Rufus secure for many years to come.
To stop Rufus from digging underneath or being able to crawl under the gate, wire fencing was installed the base. Gates are recommended to be installed with a 50mm gap for clearing when opening and closing so the base of the gate does not scrap along the ground.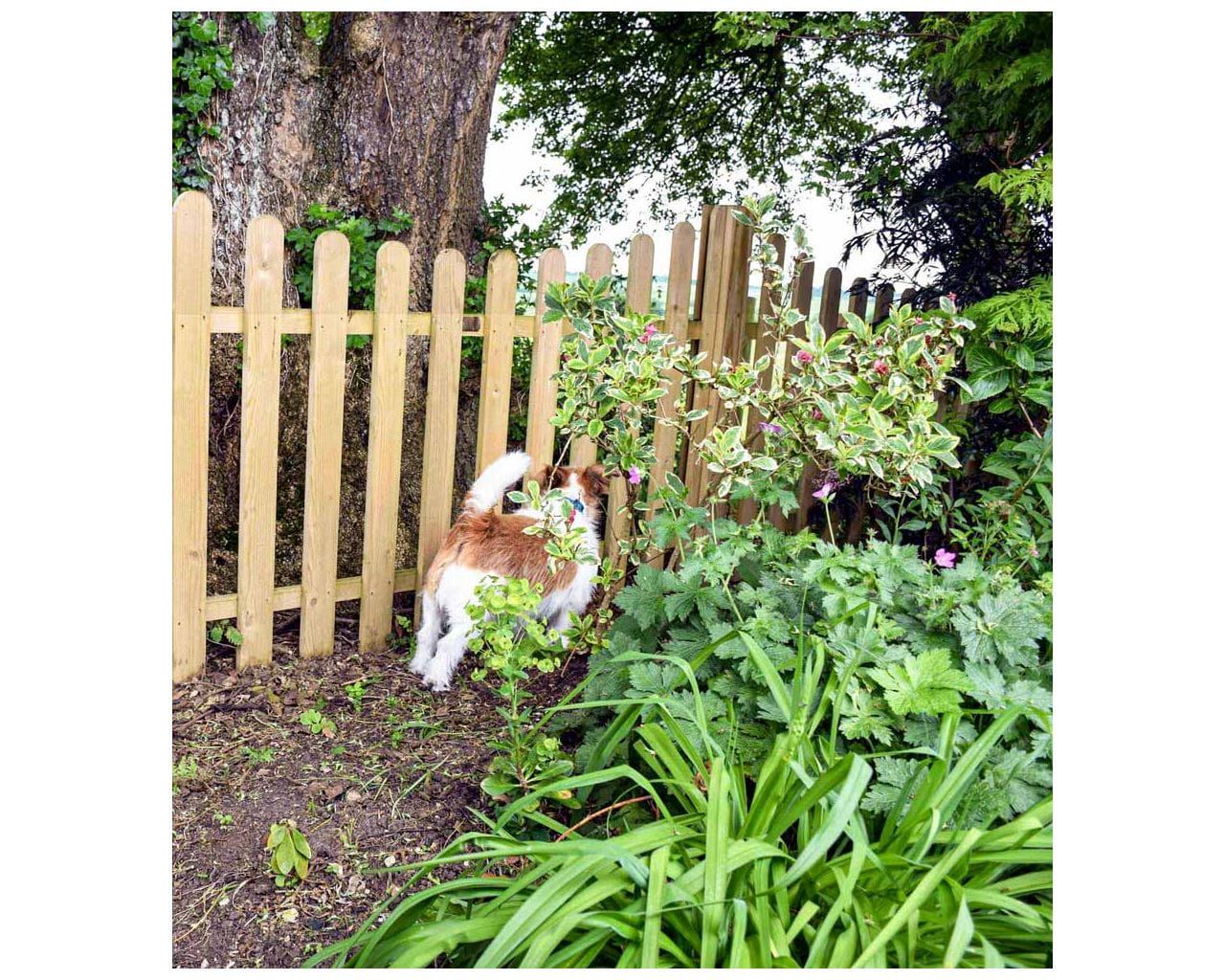 For more information on dog fencing, visit our dog fencing page
Please note we do not sell concave picket fence panels anymore. Explore our range of Picket fencing here