07/03/2018 03:22 PM
Using Palisade fencing panels, with rounded top pales and a concave top for a different effect, Mrs. Greenwood located in Ashford, was able to create a barrier at the end of the garden to stop their dog roaming into the farmer's fields behind.
This customer had an open garden with easy access to fields behind the property. However with Mrs Greenwood's older children always on holiday, she found dog sitting duties increasingly fell on her. This meant a fence needed to be installed at the end of the garden to create a barrier and stop the dog Rufus roaming into the farmer's fields, getting lost and even worse, disturbing sheep!
Jacksons Palisade fencing with a matching gate seemed the best choice, because it was tall enough to stop the dog jumping over and open enough to ensure the pleasing views of the country side still remained. It was also important to ensure the fencing and gate were robust and designed to cope with the wear and tear likely to be inflicted on them.
Jacksons use only the finest specially sourced timber materials and a particular treatment process which allows us to offer a 25 year guarantee.
Here are some detailed shots of the garden, the Palisade fence, gate and Rufus the dog.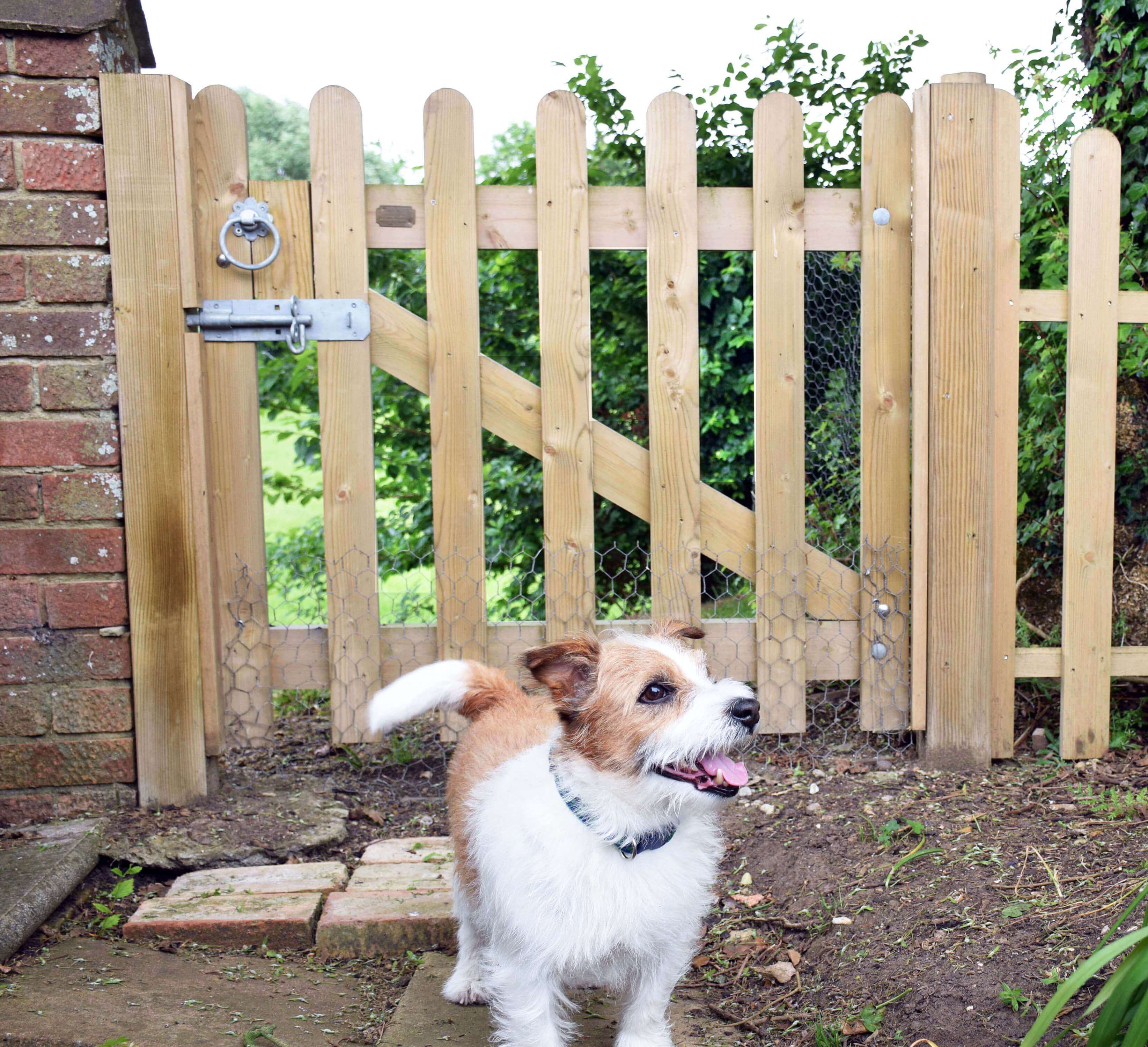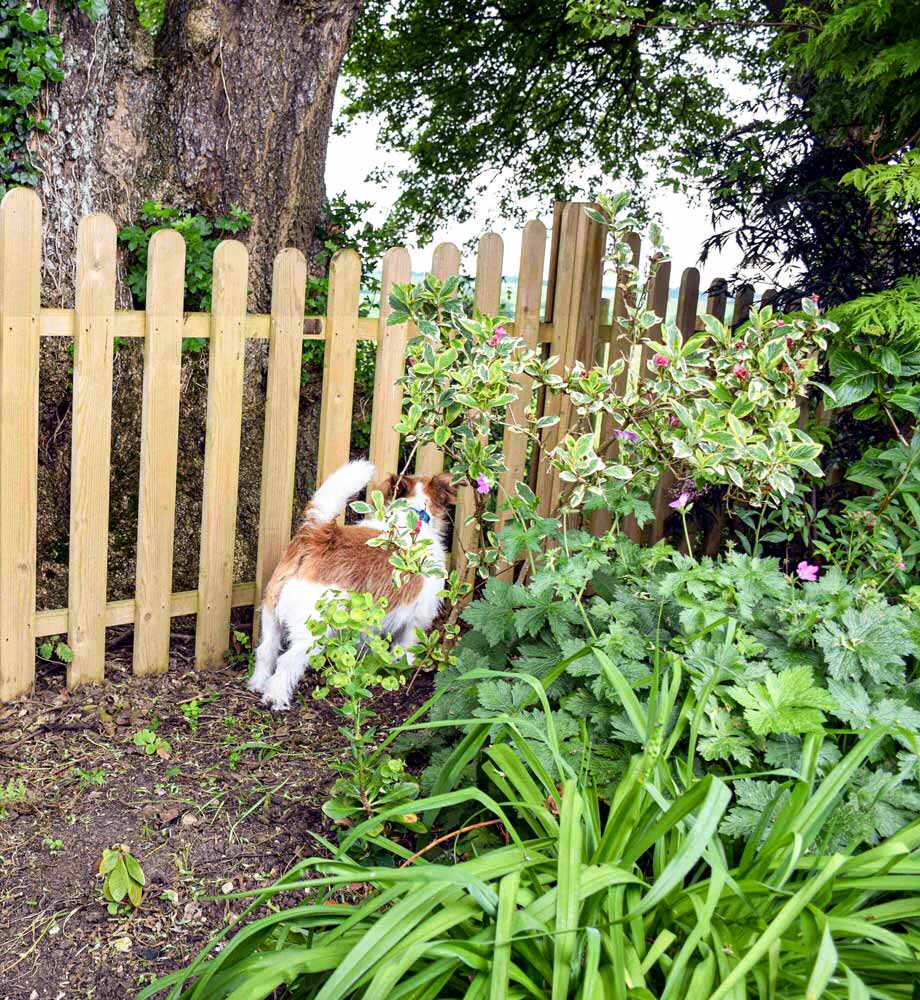 For more information on our dog proof fencing click here
Dog Fencing