19/08/2021 09:21 AM
As the name suggests, post and chain is a type of demarcation fence compromising of a galvanised metal chain hanging between each timber post.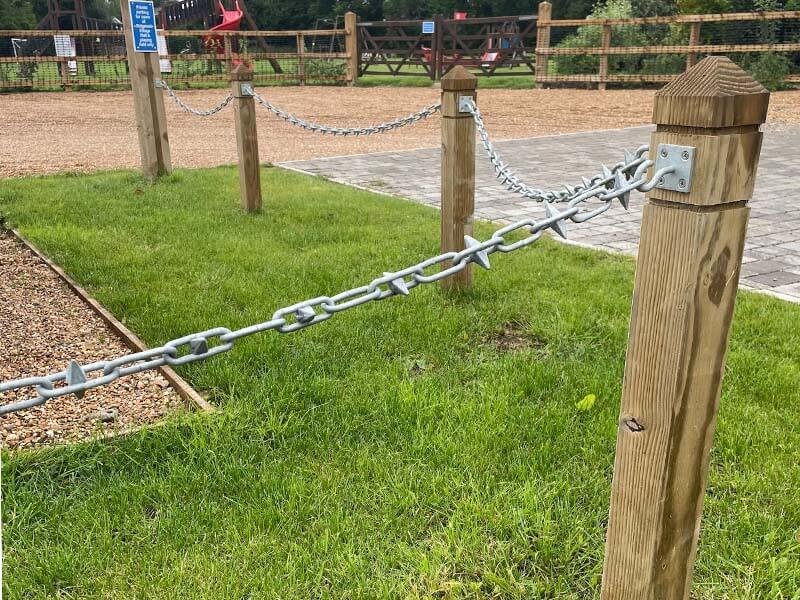 Rigdewell Village Hall enlisted Skyline Fencing and Landscapes to secure their car park and help to control the flow of pedestrians into and out of the space to help create a safer environment.
Around the car park there is a grass verge. During periods of heavy rain and wintery months, stopping people walking on the grass was integral to keeping the front of the village hall looking nice for the community. By installing Post and Chain along the grass verge, it also prevents unruly drivers from parking and ruining the grass verge when the car park is full. If you have a grass verge that often gets parked on, this is a great demarcation option and will stop drivers being able to park on your property.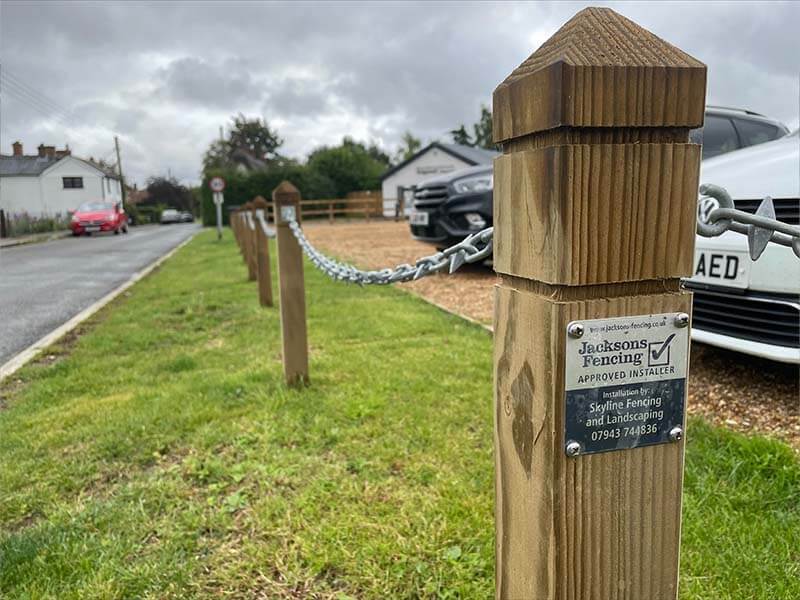 As the post and chain fencing was installed around the outside of the car park it also created a visual barrier deterring anyone from walking straight into the car park and towards possible danger of parking cars. As the village hall is used for all sorts of events including children's parties, the safety of everyone using the car park was paramount. By controlling access, it allows drivers to see one clear route into the car park that pedestrians use.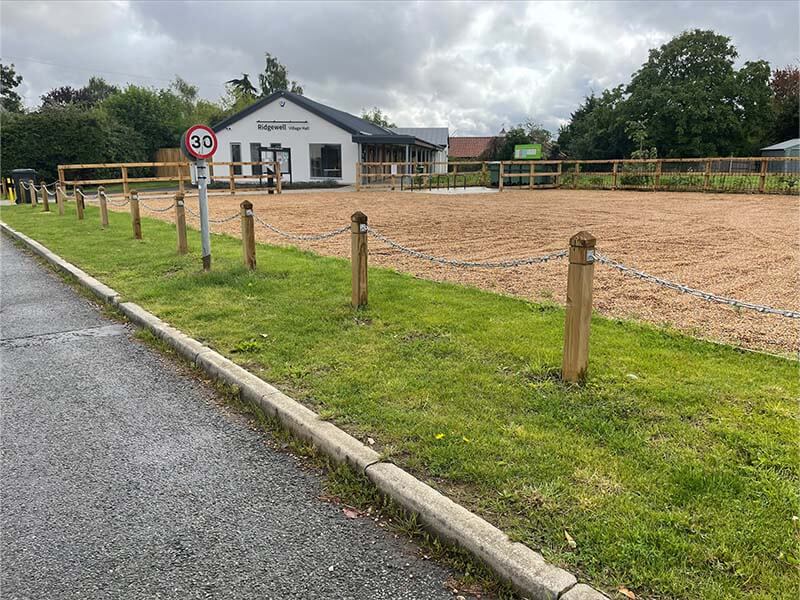 Timber posts, which have been pressure treated with our Jakcure timber treatment, are fitted with plates that have a hook. The chain can then be attached and removed at any time if more access is needed into the car park.