19/12/2017 10:10 AM
Judith Teasdale of Wincanton in Somerset sent in her garden transformation, showing how low quality fencing can rot and fall over after as little as 4 years! Luckily Jacksons lovely new Paliframe* fencing panels made an ideal replacement.
Please note: We do not sell these Paliframe fence panels anymore, but we have plenty of other decorative semi-solid fence panels.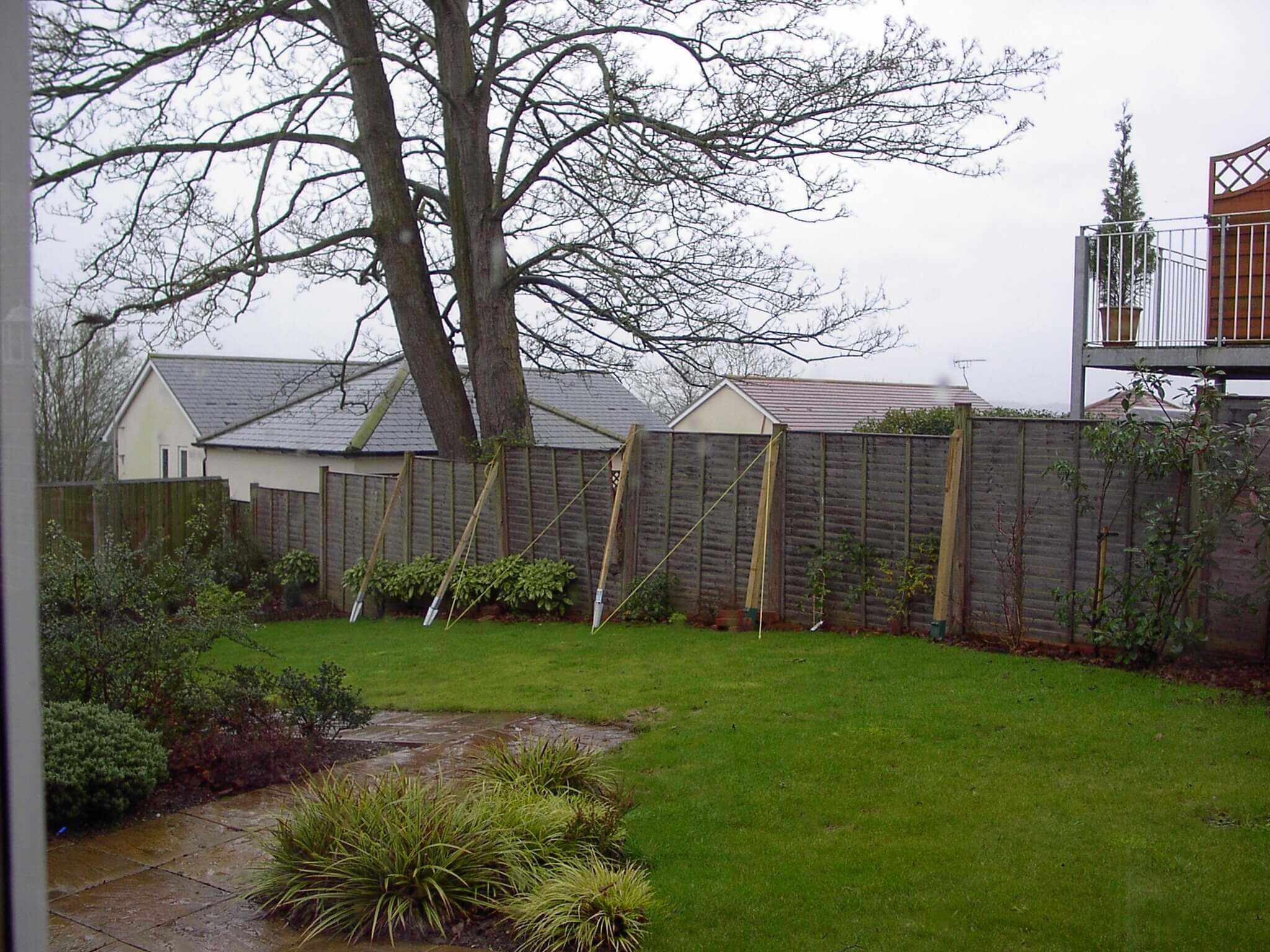 Two years ago, and only a few weeks after moving into my current house, my garden fence started to blow over.
Although, so soon after moving in, this was a bit of a nuisance when there are lots of other things to do, it proved to be a blessing in disguise. The old garden fence was a rather drab lapboard fence which faced the house and created a rather a dreary, gloomy backdrop to the garden. It also blocked views out towards the pleasant surroundings beyond.

So a new fence was needed and I decided that I wanted a fence that was partially 'see through' to give glimpses of the views and let more light into the garden. Also, as the house and garden are perched on a windy hillside and the fence is aligned square-on to the south-westerly winds, it seemed a good idea to put up a fence that was slightly pervious, allowing winds to filter through it but not blow it down.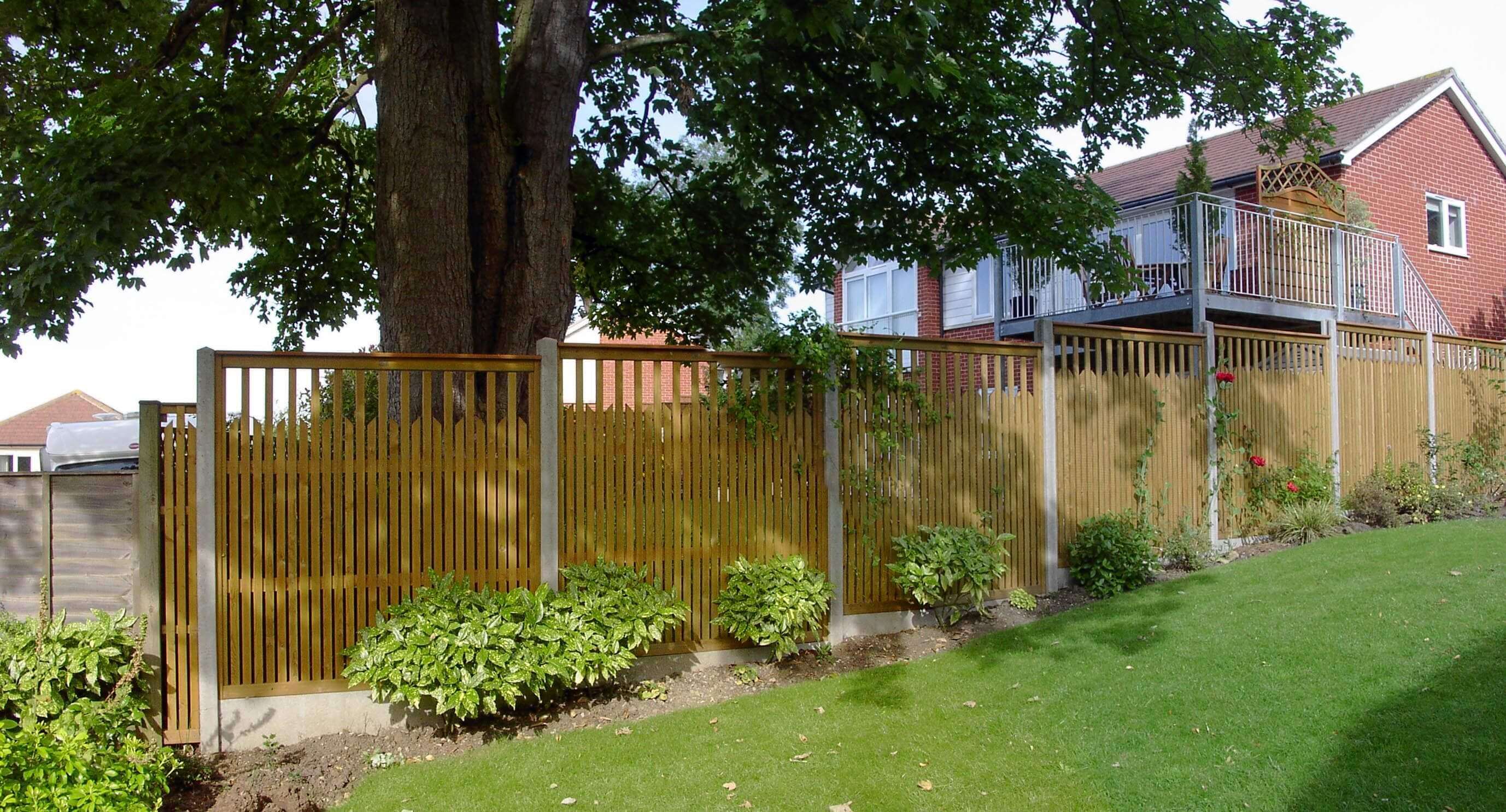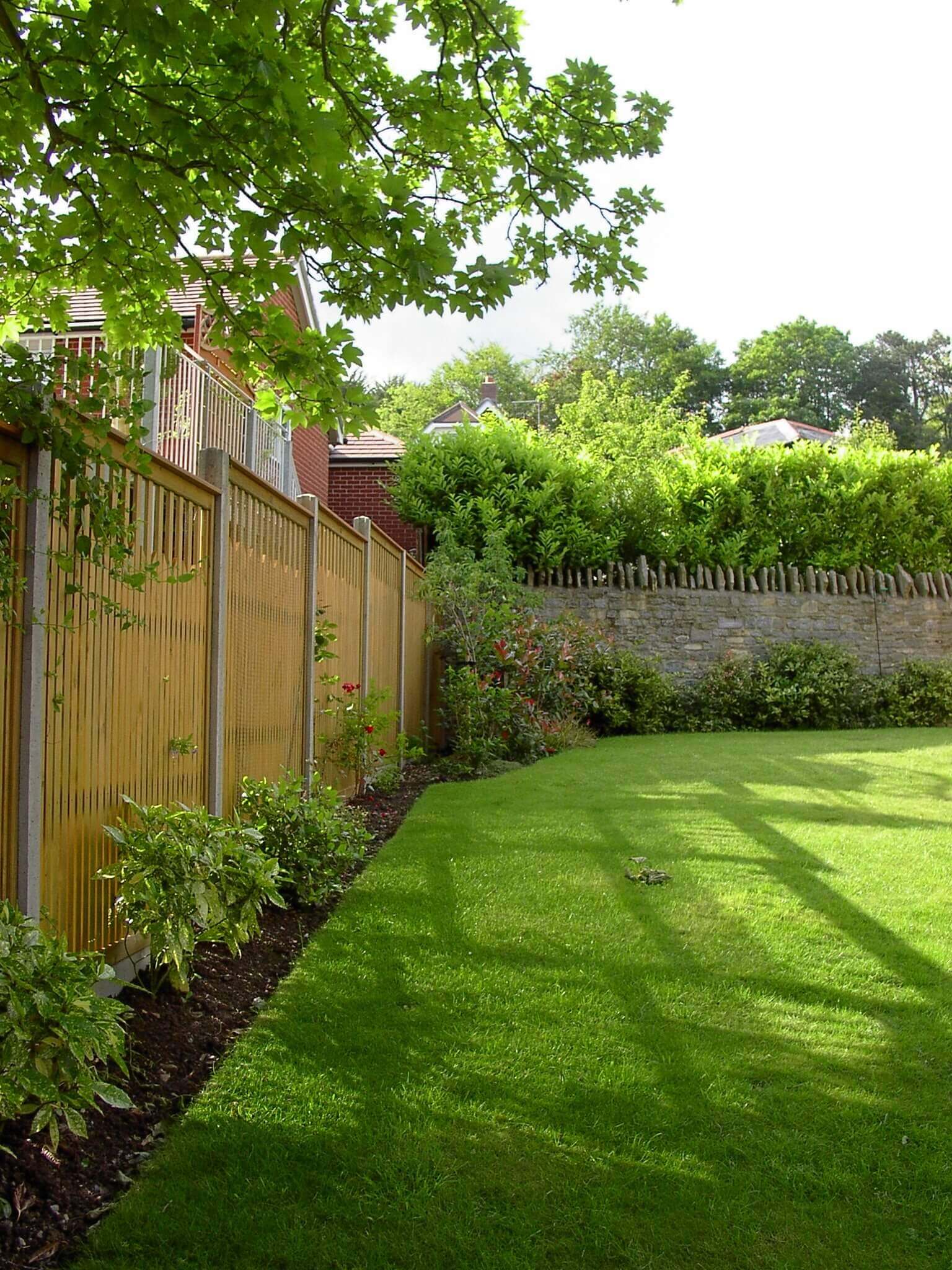 I have used Jacksons fences before in a previous garden of my own and also in gardens for others (I am a landscape architect) and have found them to be well-built and attractive.

So I looked on the Jacksons website and found exactly the fence I wanted: Jacksons Paliframe panels. The posts of the old fence had rotted after only 4 years' life, because the garden is on a clayey hillside with lots of springs; the ground can get very soggy, especially in winter. So, for reasons of pragmatism, I chose to use concrete posts (which don't look too bad) to avoid the risk of the posts rotting again.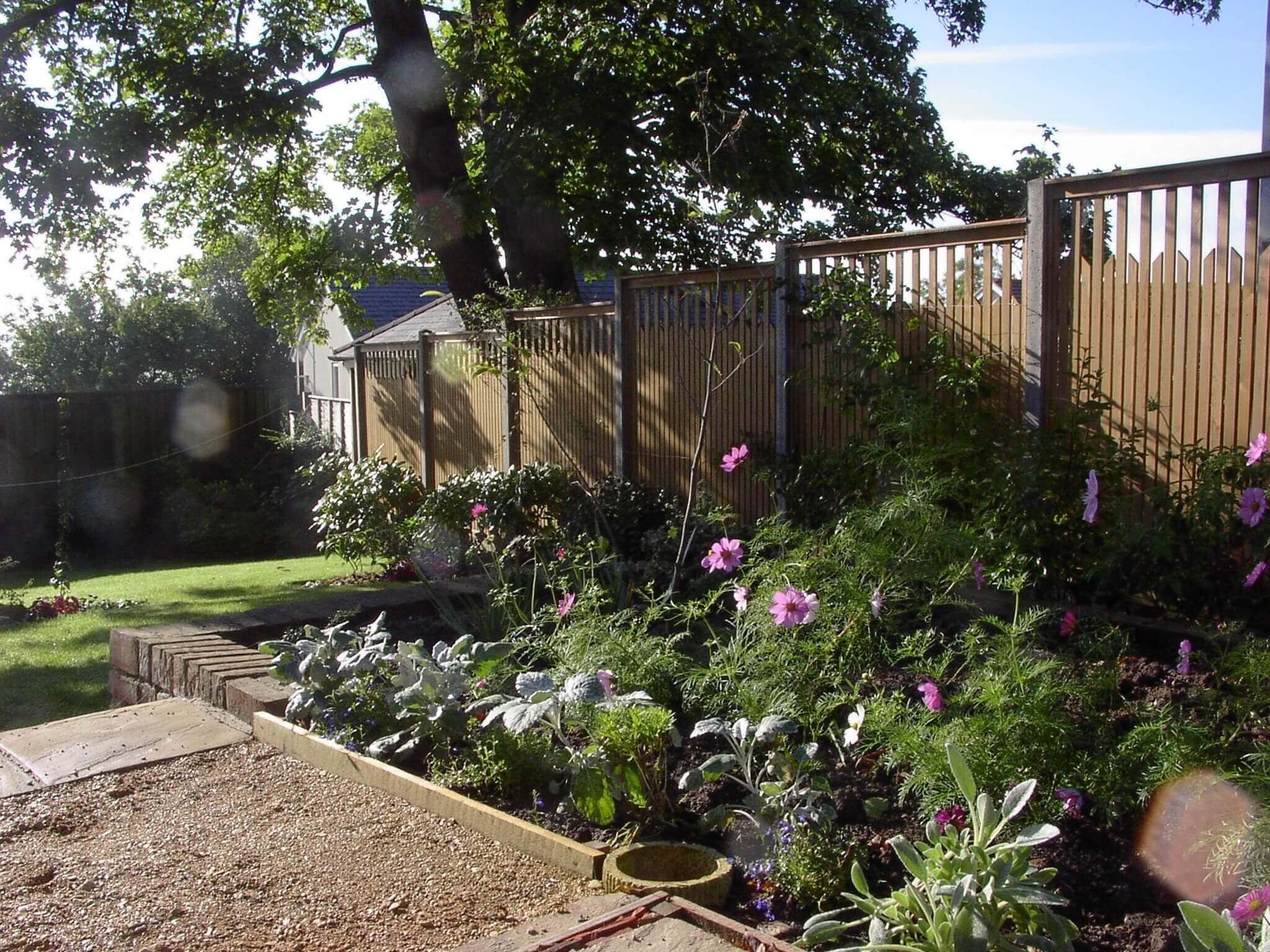 The Paliframe panels make the fence look really distinctive, allowing afternoon sunshine into my garden (a big plus) as well as allowing glimpses out. I love the fence, so does my neighbour, and visitors frequently remark about how attractive it is.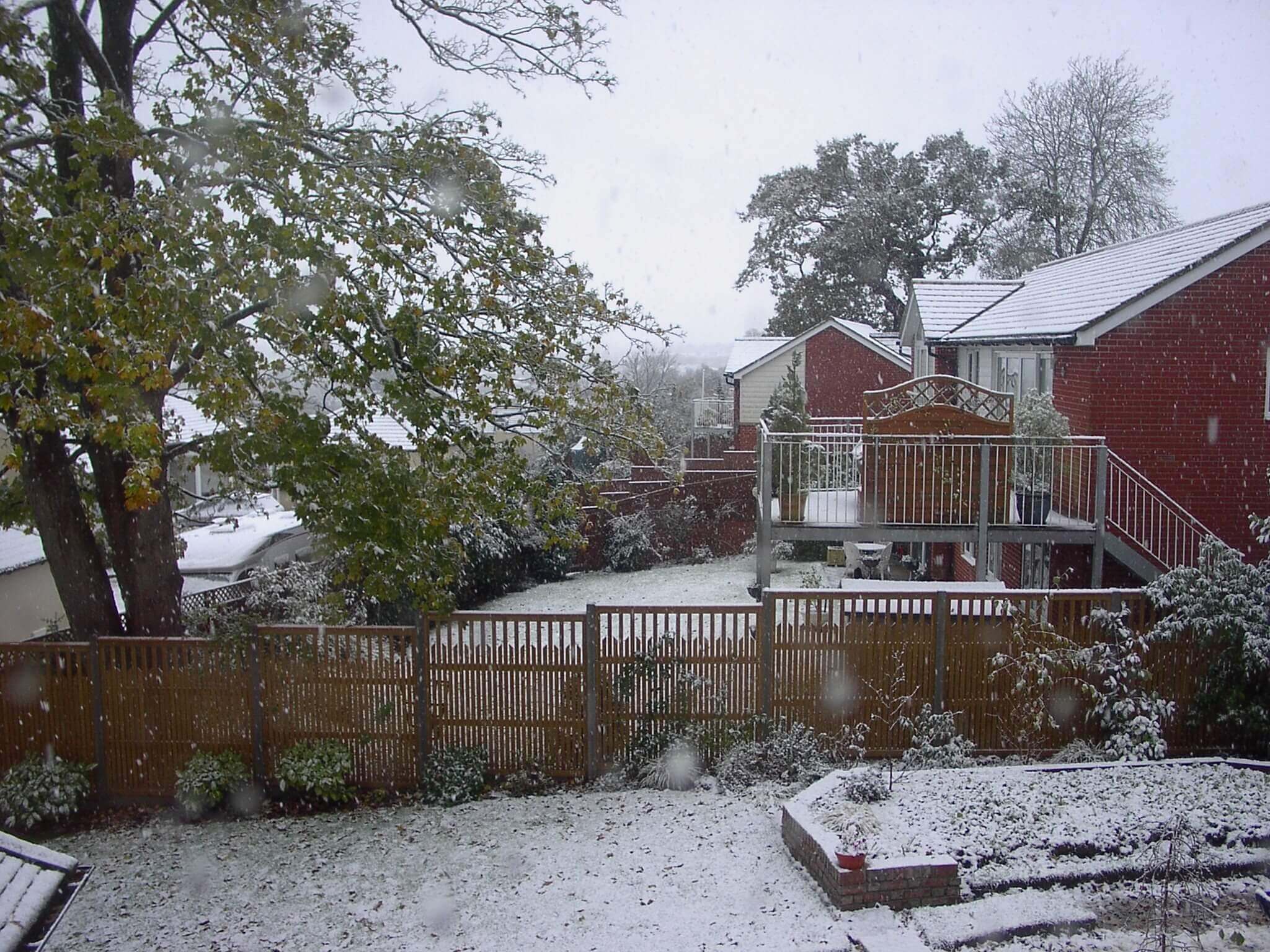 Last night we had a big storm with hurricane-force winds. Happily, the fence stood up to the test and is still standing today.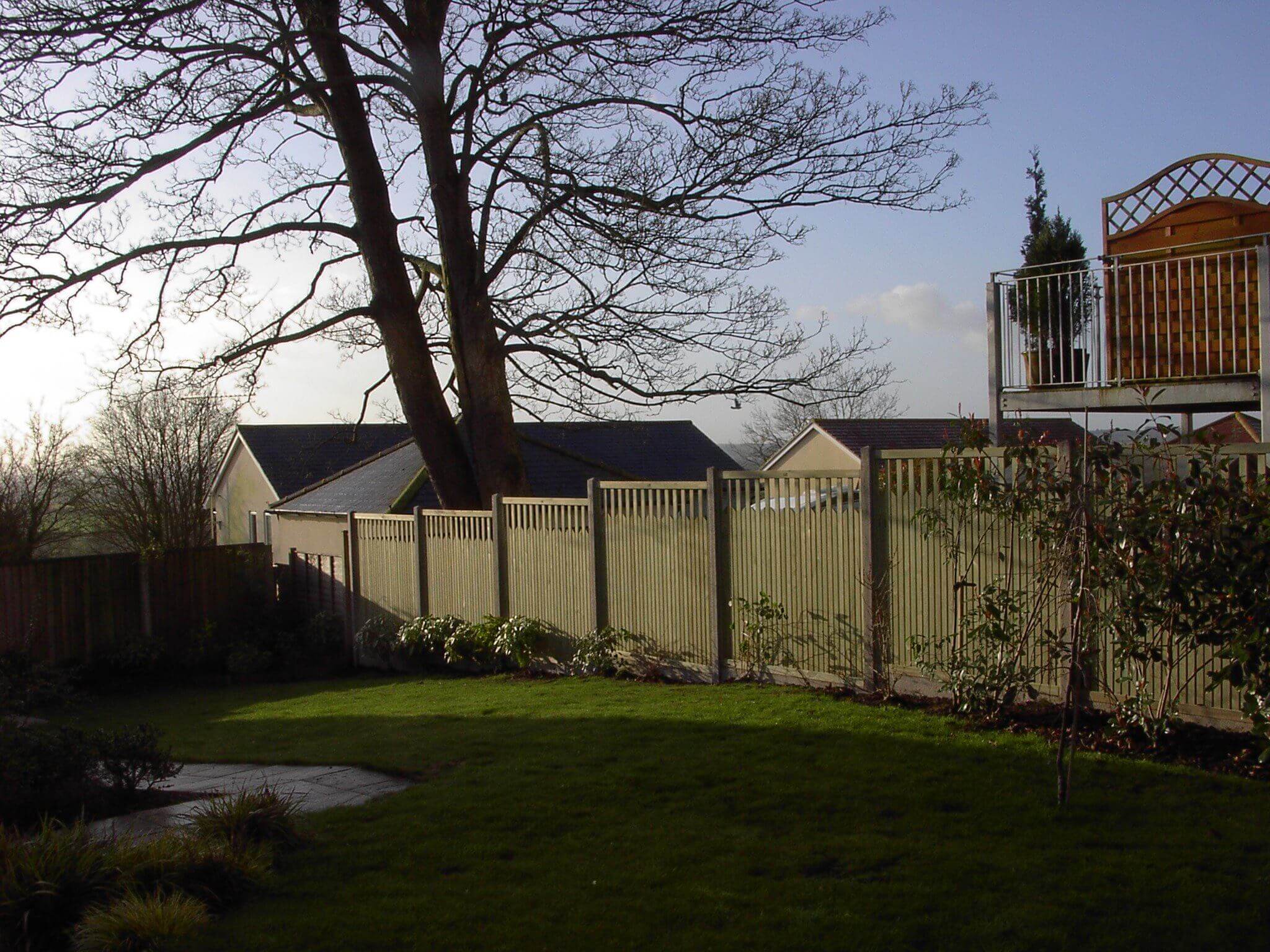 Slotted posts: Jacksons slotted timber posts would have done the job just as well in the clayey soil as choosing concrete. Not all timber posts are the same; therefore they won't all rot. We pay particular attention to ensuring the posts we produce are fit for their end purpose and, in this instance, that is in contact with the ground.
By selecting the correct type of timber we know that when we kiln dry it and then intensively pressure treat it, we make sure we achieve maximum penetration by the preserving chemicals into the timber at a cellular level. Only by following these steps will you produce timber you can guarantee for 25 years. So it is worth noting that if Judith had chosen our slotted Jakposts over concrete posts, they would certainly not rot! We feel so passionately about this at Jacksons that this year we published the Definitive Guide to Timber Treatment which explains the lengths we go to ensure our timber is properly treated. You can download a copy here if you would like to know more.
Thank you Judith for a lovely customer project.