09/12/2018 12:37 PM
About the charity
Horatio's Garden is a national charity that builds and lovingly cares for gardens in NHS spinal injury centres. The charity is named after Horatio Chapple, who volunteered during school holidays at the Duke of Cornwall Spinal Treatment Centre in Salisbury. He realised how important being able to leave the ward and spend time outdoors was for the patients in recovery, and came up with the idea for a garden at the centre, using questionnaires to find out what patients wanted. Tragically, Horatio was killed at the age of 17 by a polar bear.
Consequently, Horatio's mother Olivia set up the charity and donations flooded in to make his dream a reality. The first garden was opened at the Duke of Cornwall Spinal Treatment Centre in 2012, and since then the charity has opened Horatio's Gardens in Scotland and most recently at Stoke Mandeville, with the long term aim of opening a garden at every spinal injury centre in the UK. You can donate using the link at the bottom of the page to help maintain the gardens and provide events and activities for the patients in the spinal units.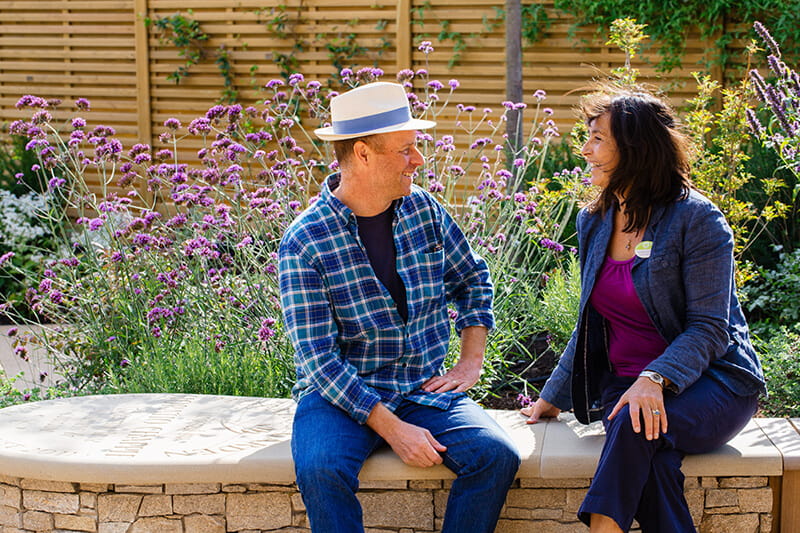 The project
In September 2018, the third Horatio's Garden opened at the National Spinal Injuries Centre at Stoke Mandeville Hospital, and we were delighted that garden designer and television personality Joe Swift chose our Venetian Hit & Miss fence panels to complement the design. The garden opened on the 9th September, where Mary Berry attended to officially open the garden, along with head gardener Jacqui Martin-Lof, and Joe Swift.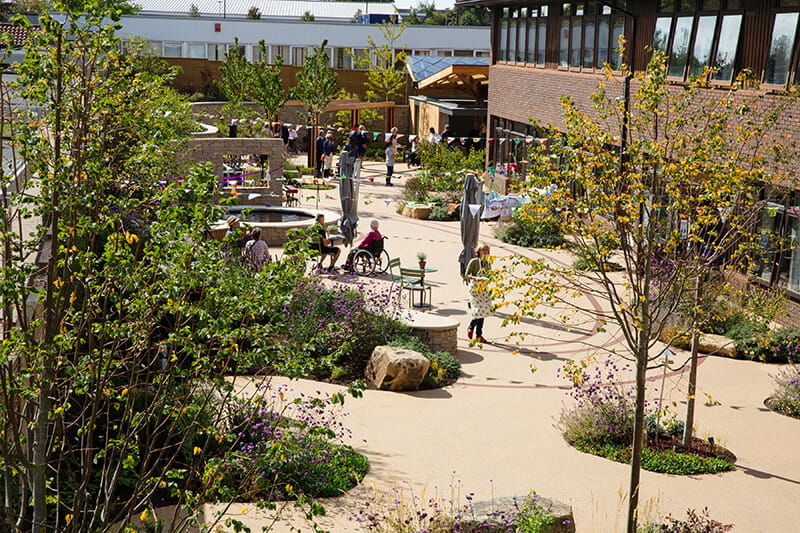 The fence panels
Venetian Hit & Miss fence panels are perfect for an application like this, as their elegant design and attractive appearance help to create a tranquil environment, while their alternating additional pales also help to protect the privacy of the patients as they relax outdoors. Venetian Hit & Miss fence panels combine the sleek, narrow slatted style of Venetian panels, with Hit & Miss panels that use alternating pales to create a fence that is strong and sturdy, but allows light and air through without compromising on privacy.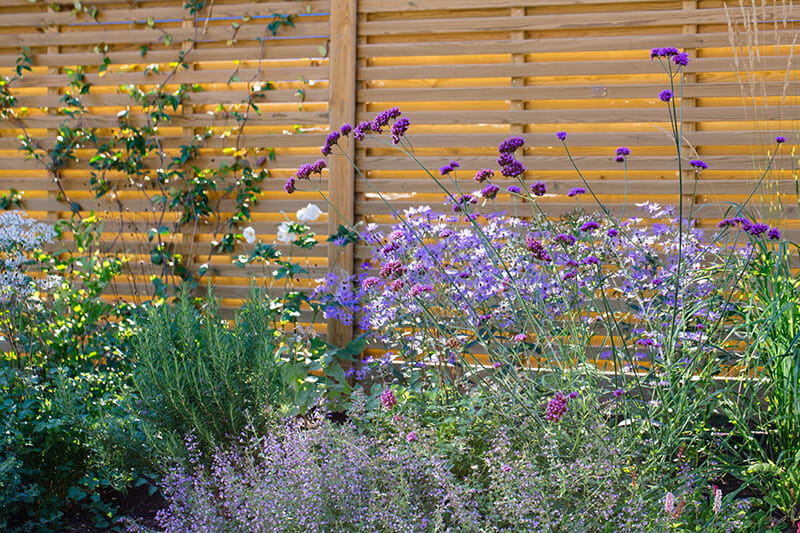 The gardens are so important to the patients, as they can enjoy visits from friends and family, use them as a haven on a daily basis, and find quiet spaces away from the busy hospital setting to help their recovery process, which is why we are so proud to have played a part in this scheme and wish all the patients the smoothest recovery possible.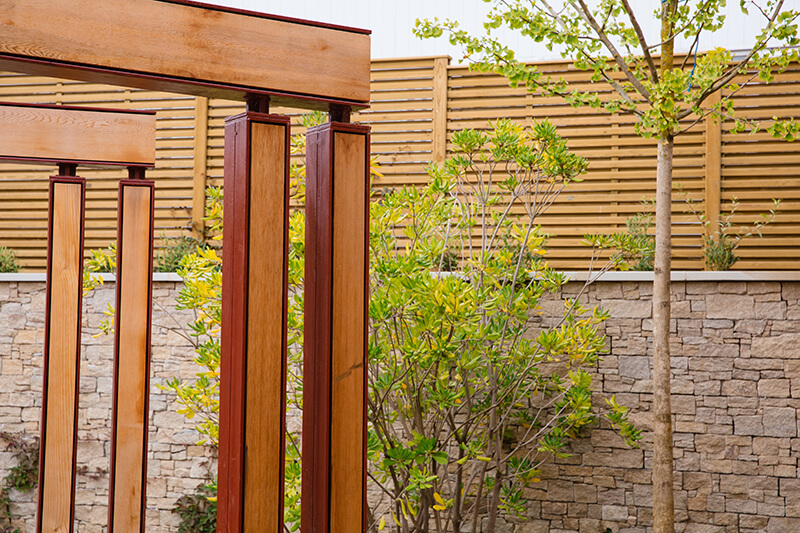 Click the button below to donate: