27/11/2017 11:00 AM
Our handcrafted traditional timber entrance gates have been used to secure and finish off a boutique style front garden renovation and landscaping project.
The clients based in Birchington, Kent had decided to tidy up the front hedge and re-landscape the front garden to allow more space for off street parking. Part of the project involved replacing a pair of rusty wrought iron gates with something a little more secure.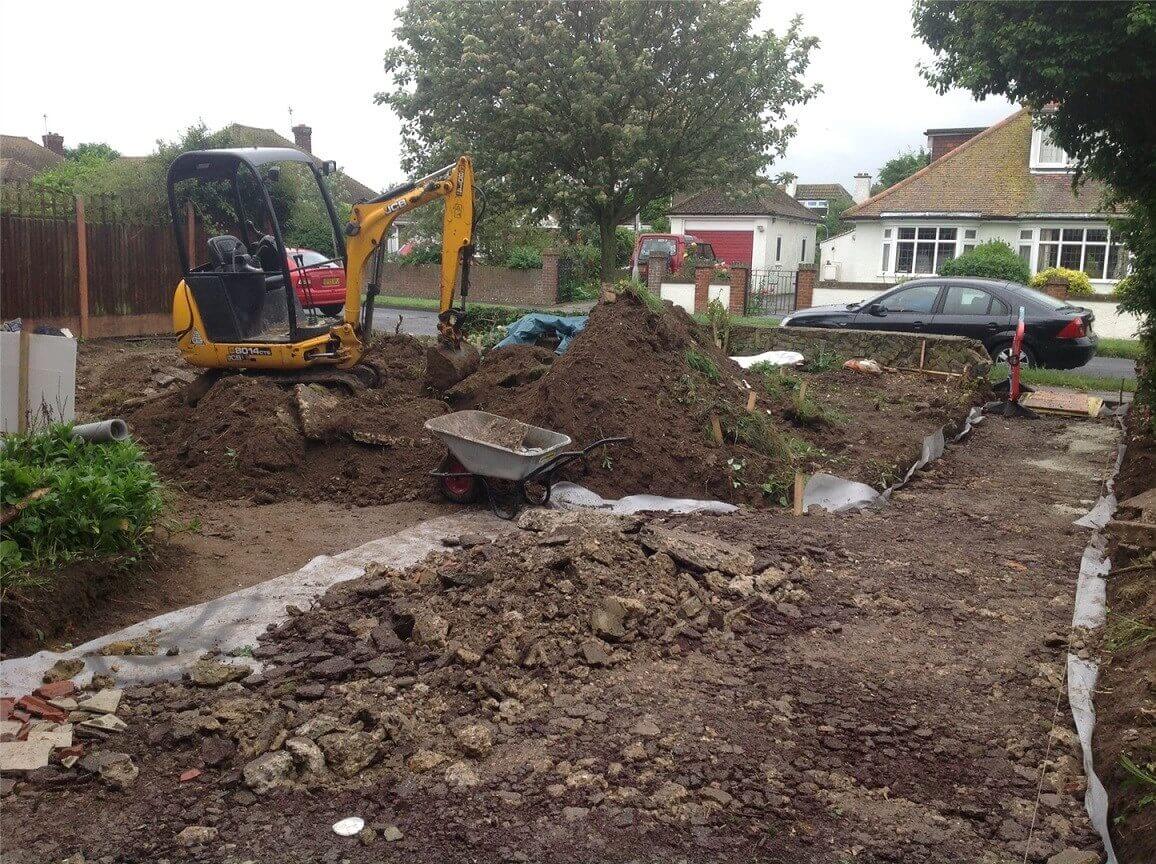 The traditional timber entrance gates were used to secure both the pedestrian pathway to the front door and also the vehicle entrance for the property.
The clients commented 'we have been delighted with the service and quality of the gates we purchased from Jacksons Fencing and the installation by Dave and Robert Evans was outstanding. The 25-year guarantee provided by Jacksons was another key element in our decision making process too.'
The old wrought iron metal gates were removed for a number of reasons safety concerns. Water and oxygen are the biggest threats to ironwork because together they cause oxidisation, formally known as rust which then leads to wrought iron gates corroding and weakening it over time. Children tampering with the gates was a concern so this factor combined with the garden not having much space for cars were good enough for a wholesale upgrade.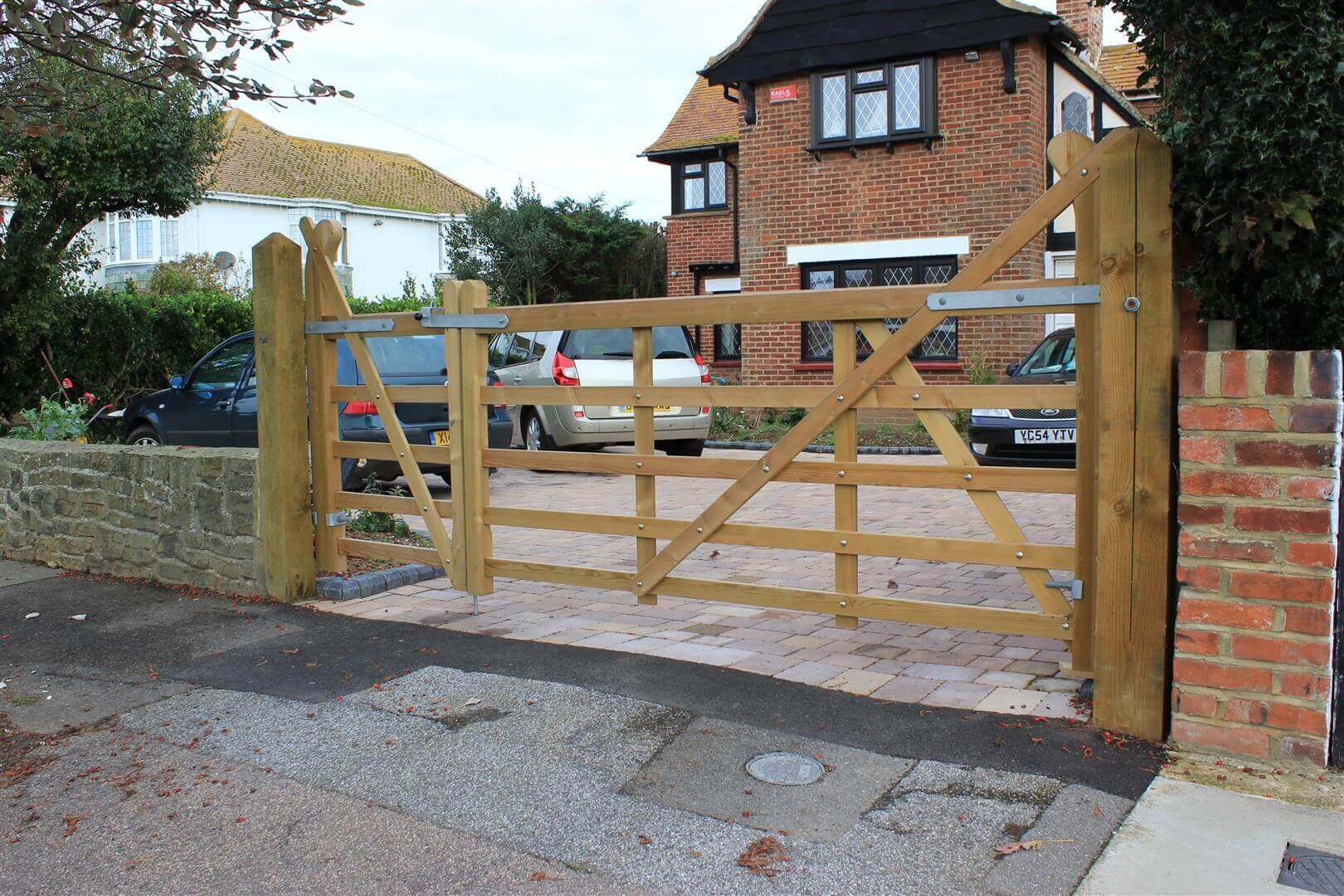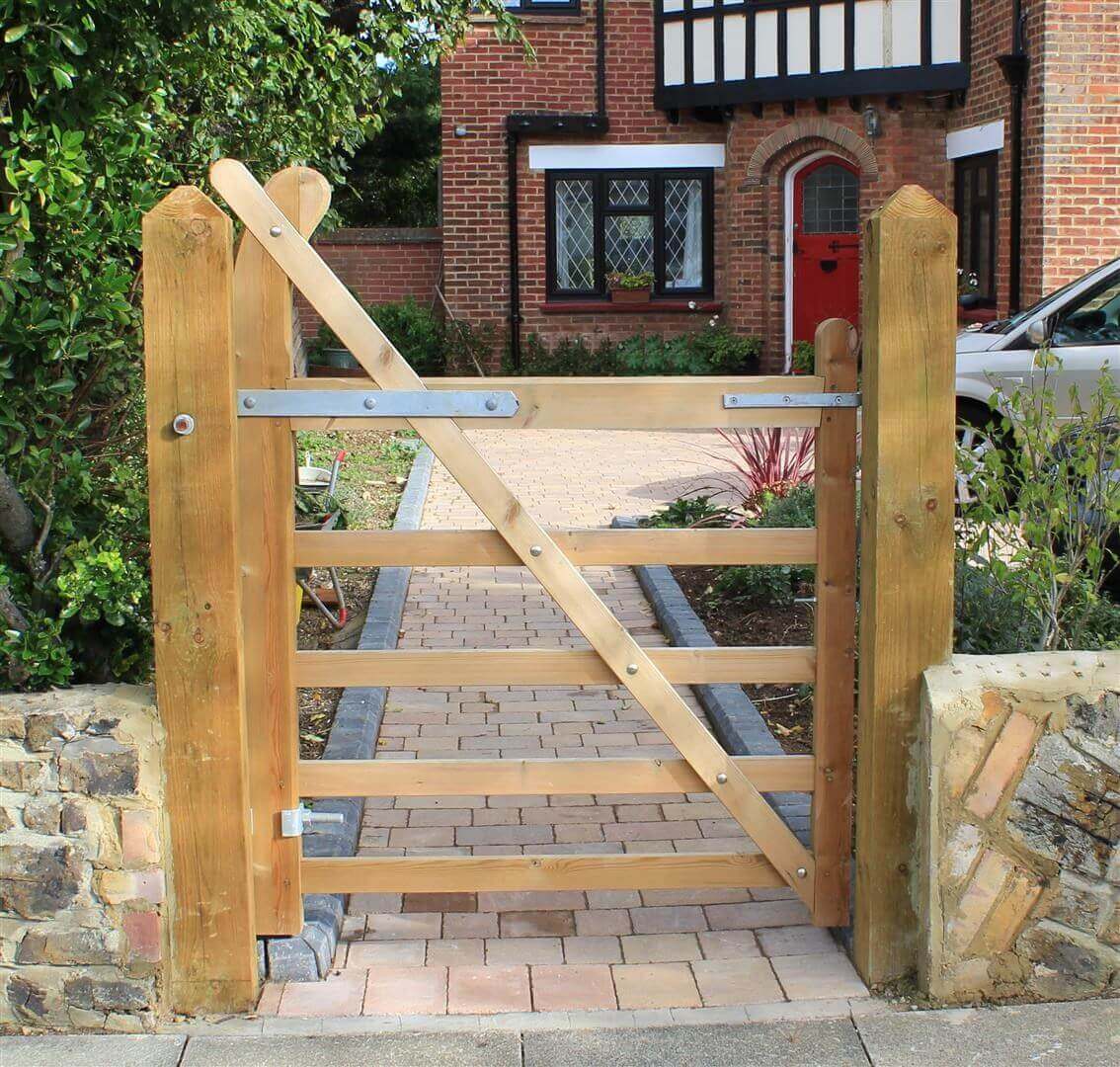 Many thanks to the client for contacting us directly to share your front garden landscaping project.