05/10/2018 03:44 PM
Winter is almost upon us and cold days and nights are drawing closer. However, you should not let the falling temperatures deter you from enjoying your garden.
At Jacksons, we believe that a garden is not just for summer, but should be a pleasant space for socialising or relaxing all year round. We have prepared some suggestions which highlight some of the key things you can do to prepare your garden to ensure it remains it habitable throughout the cold winter months.
Create an inviting environment
Most people want to spend winter huddled up in the comfort of their own homes, so why not try and bring the indoors outside? Creating a cosy sheltered space in your garden can help achieve this and encourage you and your guests to venture outdoors. We manufacture a range of garden shelters that will become a focal point of your garden during winter. Our Curve or Retreat Garden Shelters or Pergolas with trellis provide a windbreak, allowing you to enjoy your garden despite the changing winter conditions.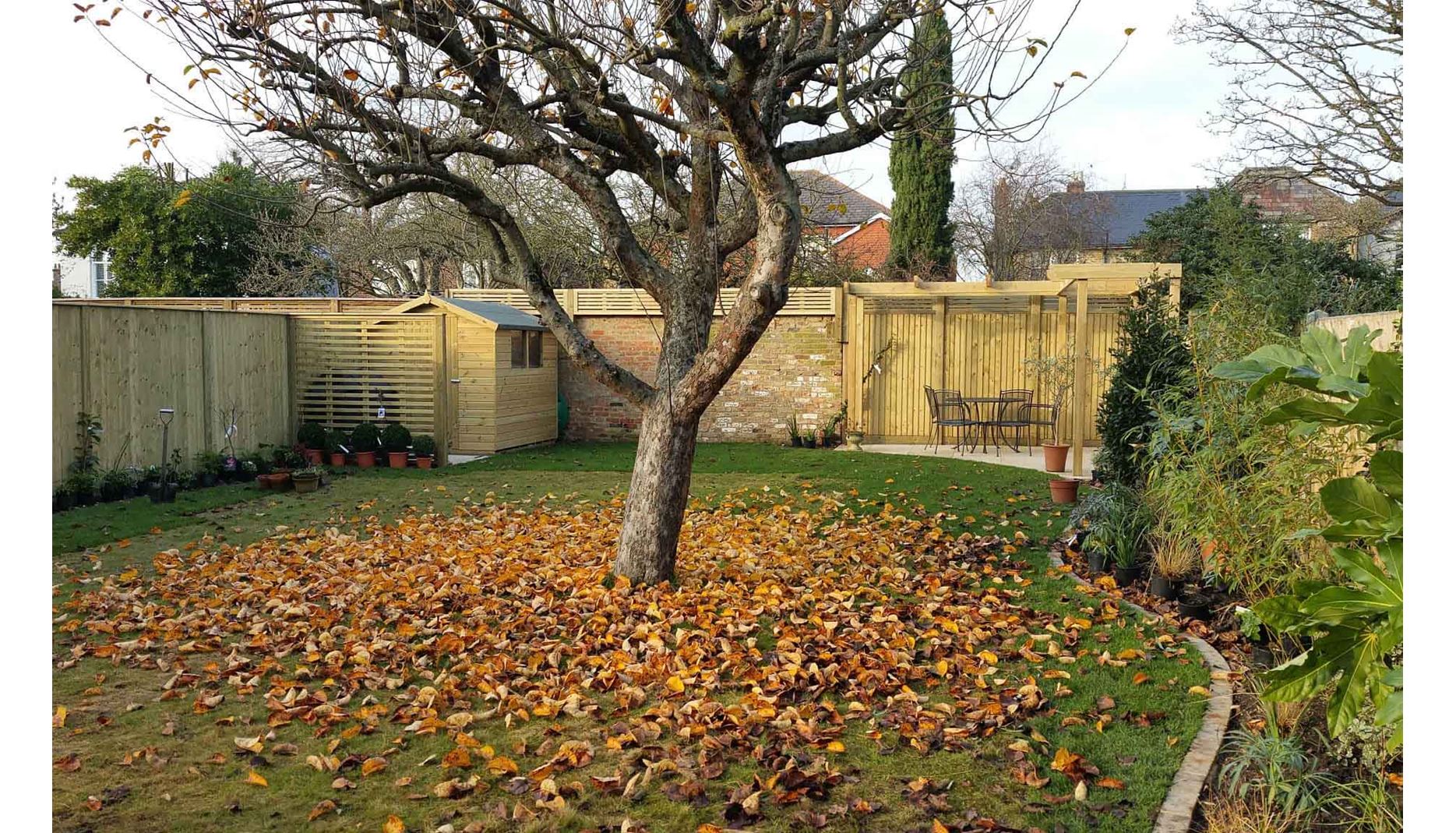 Warmth is one thing winter lacks, and if you want to spend your winter in the garden then keeping warm is crucial. Fire pits are one way to fight the cold, and will provide you with warmth whenever you want. If you want to build your own traditional fire pit in your garden then we recommend you follow this guide We believe the impact of a traditional style fire pit can add another dimension of cosiness to gardens.
As the weather gets increasingly overcast and the days grow shorter, the dwindling light becomes an issue during winter. Lighting your garden, whether its outdoor fairy lights, wall lights, lanterns or stake lights, creating light is easy. Remember most garden lights can be solar as well. Not only will outdoor lighting illuminate your garden, but lights are highly decorative and will be a style feature themselves. Lighting can be placed either sides of paths to illuminate the way or to show off a feature that would be hidden in the dark. Placing lights around a pergola or seating area will make the outside space more inviting.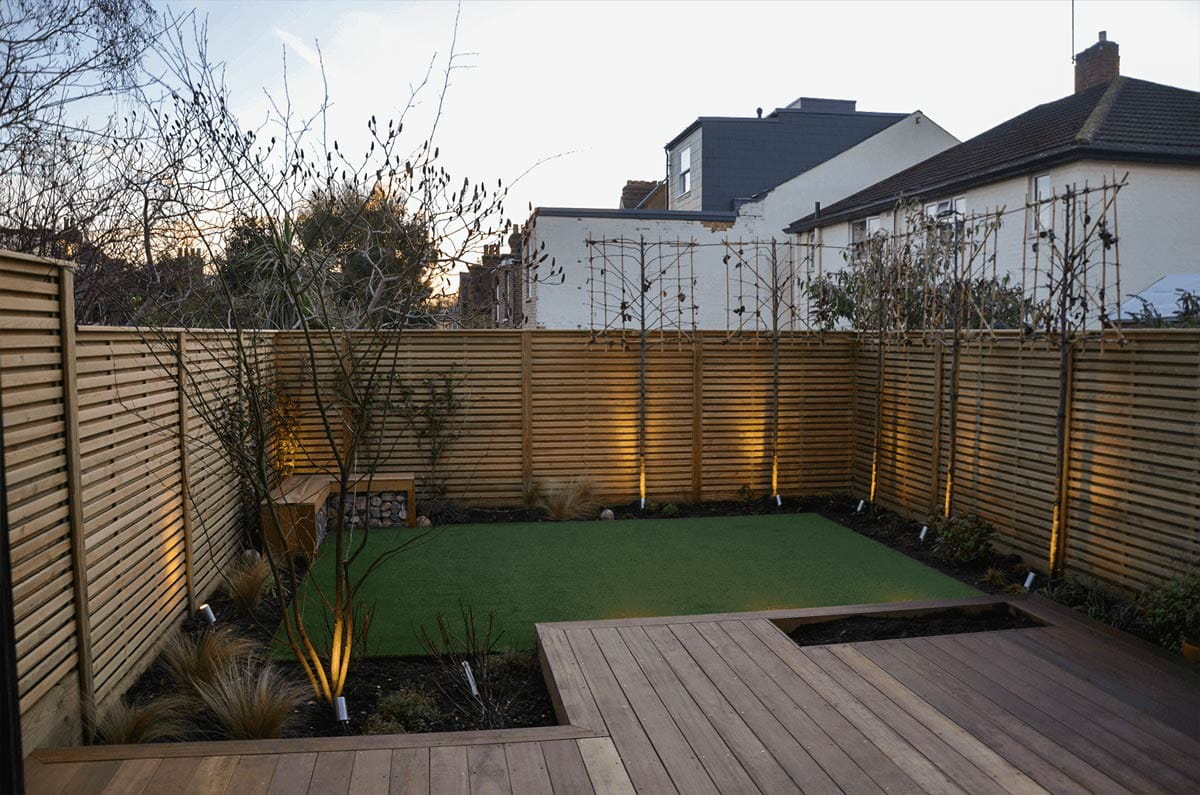 Keeping safe
Don't slip. Surfaces become a lot more slippery in the winter. Rake up your leaves from paths and decking, but don't throw them away. Leaves can be used back on your borders as compost. They can also be placed around the boarders for wildlife to use as shelter.
Decking can come into it's own during the winter months, providing a convenient way of experiencing the outdoors without the mud and the dirt. However, remember to give the deck a clean to remove any moss or lichen from the boards as these do represent serious slip hazards. Jacksons decking feature grooved boards with grit strips within each panel to prevent slipping.
Explore our decking range here
Attract Wildlife
Wildlife may need a helping hand through winter, so as much as you like seeing animals in your garden, attracting them with food sources will help them out too. Birds love all sorts of food that can at times just be kitchen waste, like over ripe apples or fats from foods. Adding Hedgehog friendly gravel boards will encourage hedgehogs to move freely through gardens in their search for food and mates. Compost heaps and leaf litter can become shelters for hedgehog's toads and frogs too.
Hedgehog friendly gravel boards