13/01/2016 12:00 AM
Back in 2005 I visited a lady who had installed a new type of fencing in her garden, that she said had changed her life. That's quite a claim, how could a fence make such a difference to someone's life?
Tracking back to before this happened, Mrs Young visited Jacksons Fencing. She was an existing customer of Jacksons and was desperate to find a solution to a problem; 30 years previously when she and her husband had moved into their house, it was a quiet rural area.
Over time, a nearby road had become increasingly busy, traffic flow and speed had intensified to the extent it was no longer possible to enjoy time in their garden. The Youngs were considering moving house, but really didn't want to, they were very happy there apart from the noise of traffic becoming too loud to bear.
Another option was to possibly install a second fence line at the foot of their garden, and maybe even put an acoustic infill material in the gap between the two fences. This is why Mrs Young called in to Jacksons, to pick up the latest Good Fencing Guide with the thought of getting a second fence.
Well imagine her delight when she discovered she wasn't the only person wondering how to dampen problem noise by using a fence? Jacksons had just developed Jakoustic, a new acoustic fencing. Traditionally used as a motorway fencing system, acoustic barriers had been adapted for use in a residential setting. Constructed from heavy-duty timber posts and panels made from thick tongue and groove style boards, Jakoustic acoustic fencing has the appearance of any solid timber garden fence, and of course has the Jacksons unique 25-year Jakcure guarantee. This was the answer to Mrs Young's prayers.
Once it was installed, they were overjoyed at the difference it made to the sound levels in their garden and they told me when I called in, "now the traffic noise is on the road and not in the garden!"
The Youngs also mentioned their friends and family have been very impressed at how good the fence looks and that it is now once again possible to hold a normal conversation in the garden. There's also no need to move from a house and area that they love, so this could be considered a very happy ending.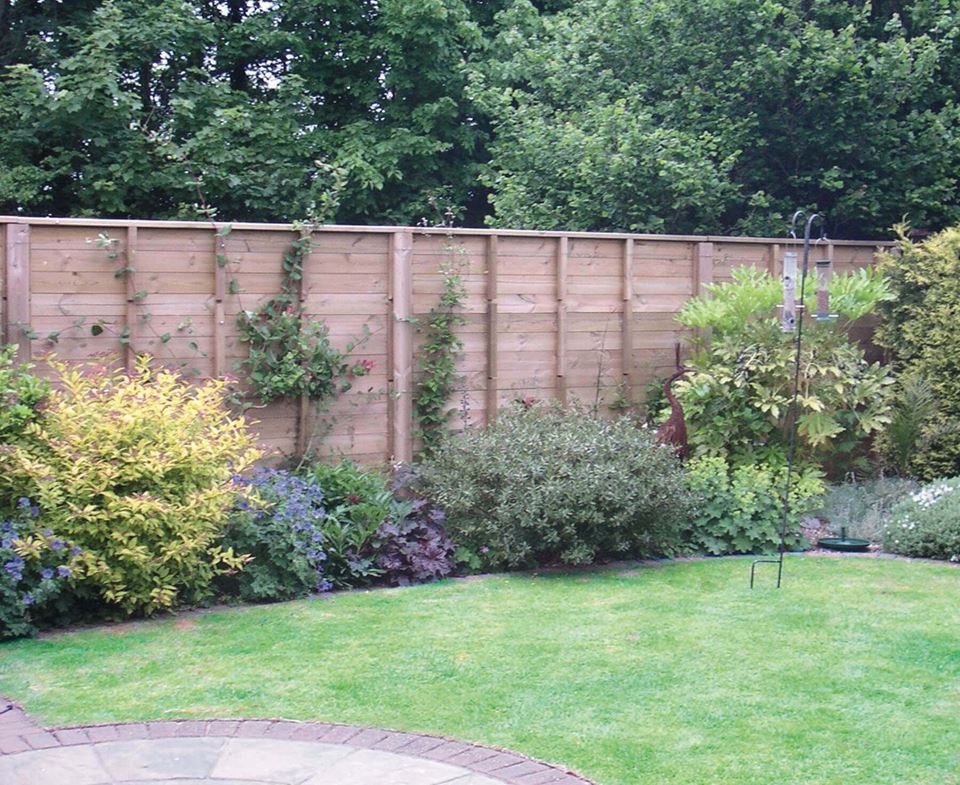 Now that's how a fence can change a life.