22/03/2022 11:36 AM
This year, we're celebrating our 75th anniversary. Founded in 1947 by Ian and his father Harold Sands Jackson, we are now in our third generation of family ownership by son and grandson Peter Jackson.
Going back to humble beginnings, what started as a family duo selling the best quality chestnut stakes to farmers, from Stowting Farm in Ashford Kent, has grown to become a global premium quality fencing company.

In the 60s we developed a unique timber preservation process to increase quality and longevity of our growing range of products, and expanded to a new site near Bath to service the west country. In the 70s, a range of innovative garden fence panels was developed, and another site was acquired near Chester to serve the North West. In the 80s, we began manufacturing metal fencing, offering a wide range of vertical bar railings and welded mesh panels. In the 90s, decking, pergolas, and decorative garden products were added to the portfolio. This was also the time the decision was made to offer a 25-year guarantee on all timber and steel fencing. Over 30 years later, this is still the longest guarantee available for timber and steel fencing on the market today.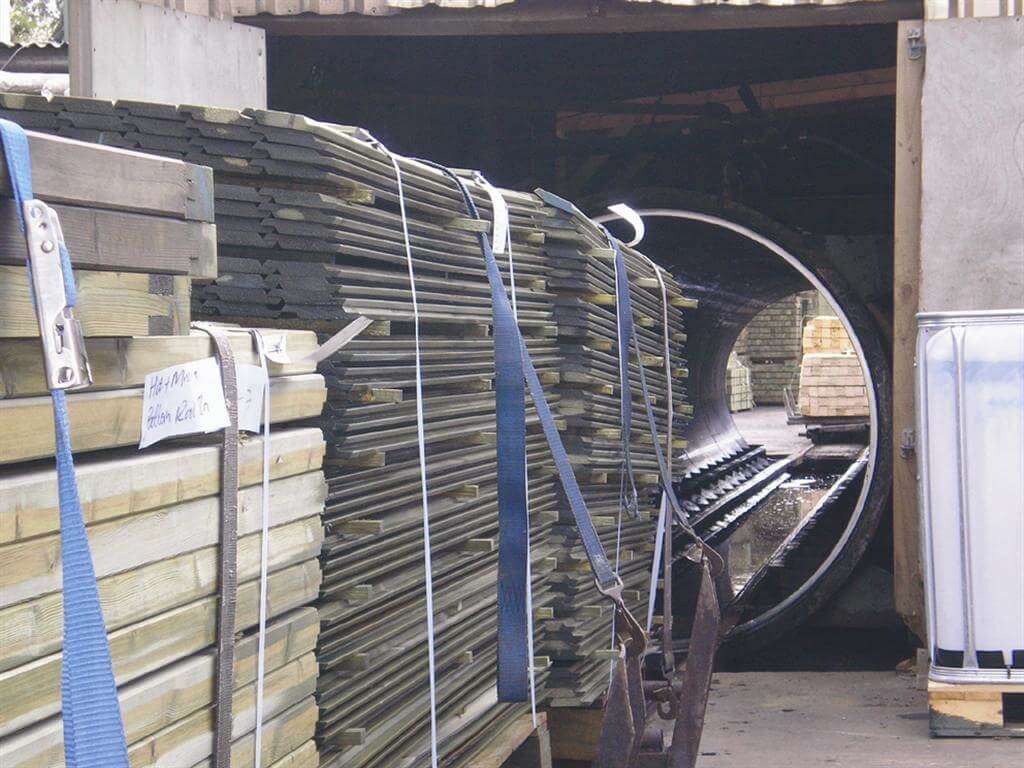 In 2005, Jacksons introduced 'Expert Installers', to later be rebranded as Approved Installers, in 2017. Jacksons Fencing's Approved Installers are a network of highly skilled fencing professionals, vetted by us to ensure high levels of workmanship and who we trust to install our fencing and gates.
The Good Fencing Guide has been around since the 70s and has changed its look quite a lot. In here you can find the details of all our fencing, gates, and landscape products.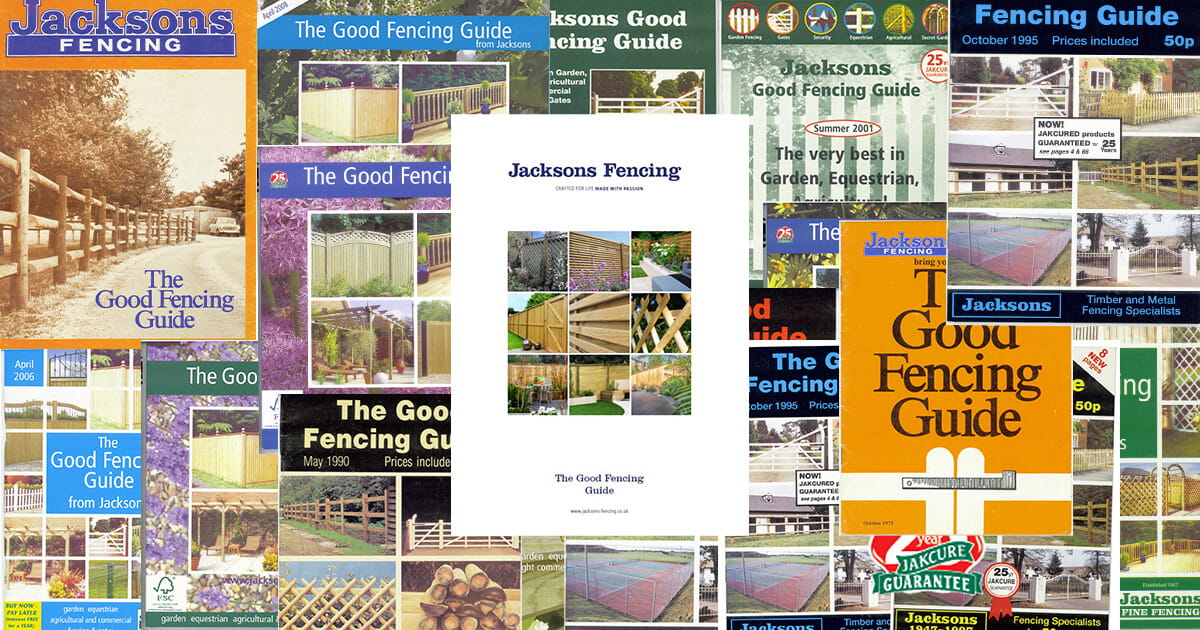 Peter Jackson, Managing Director commented "I'm unsure if my father and grandfather would have foreseen how instrumental the company has been to the UK fencing industry in the last 75 years. There is no doubt that they would both be extremely proud of where we are today, and to see that the family values that they started with are still a core part of the business. This anniversary gives the company an opportunity to look back with pride at the various achievements and look forward to what the next 75 years might hold.".