08/08/2008 03:30 PM
I'm so pleased with the finished result that I couldn't resist sending you a picture of my recent pergola project.
As a family we love to spend time outside, so we thought it would be great to have a decked area with some shelter that didn't cut out the light. My wooden pergola was inspired by the one in your brochure, with the same shaped ends etc. but it was a bespoke design I had made by Jackson's Fencing, using 6 x 6 inch posts and 2 x 6 inch rails coming off at a 10 degree angle from the house.
This heavier design was appropriate to hold the seven sheets of toughened glass with special self cleaning coating that makes a perfect roof that keeps us sheltered, but doesn't really affect the light.
We are delighted with it and the quality of the timber is typical of Jacksons, I can't see the point in making something beautiful like this unless you use quality materials like yours, we want to be enjoying it in many years to come, not worrying that it's going to rot and fall down!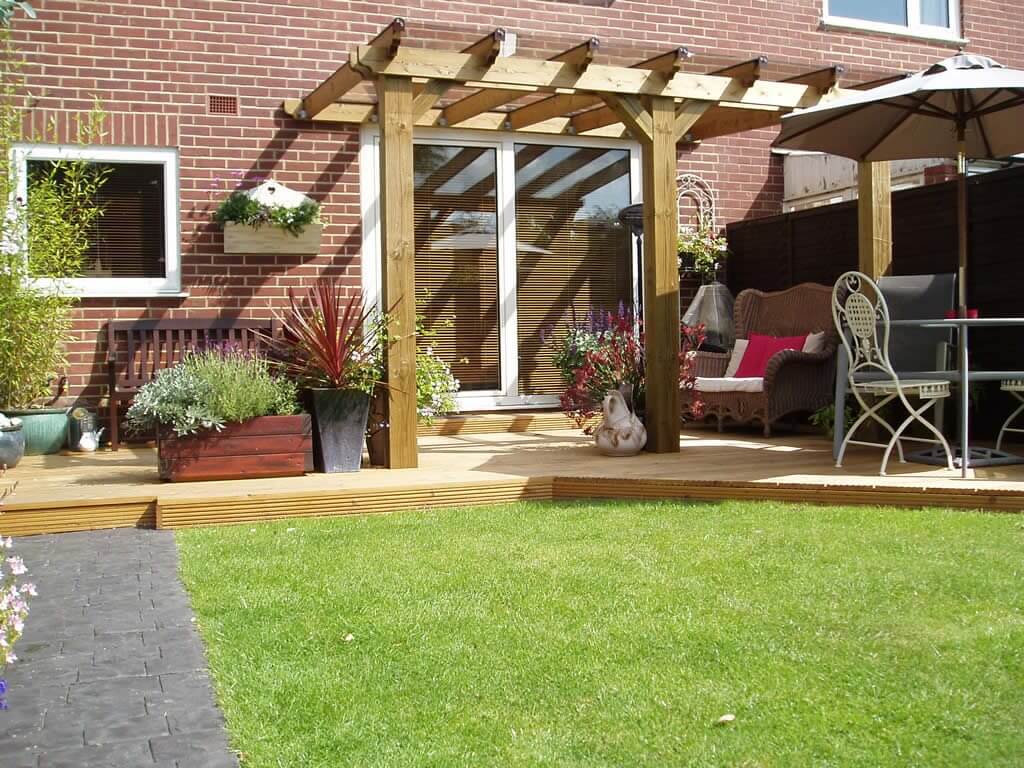 We love Jacksons products and the fact that it is guaranteed for 25 years.
Thank you Jacksons Fencing,
Chris Marsh, Folkestone.
Related Content
Throughout the years we have been trying to produce pergola related content from our knowledge and expertise and sharing customer project to allow other customers to get some inspiration for their own projects. View all our pergola blogs, advice and customer projects here