29/10/2021 11:40 AM
Here's a wonderful customer project from garden designer Mark Lane, it features a garden he has lovingly rebuilt for himself, Mark tells us in his own words:

A contemporary wild garden - using straight lines and right angles for hard landscaping, with abundant planting in a naturalistic-wild style for soft landscaping.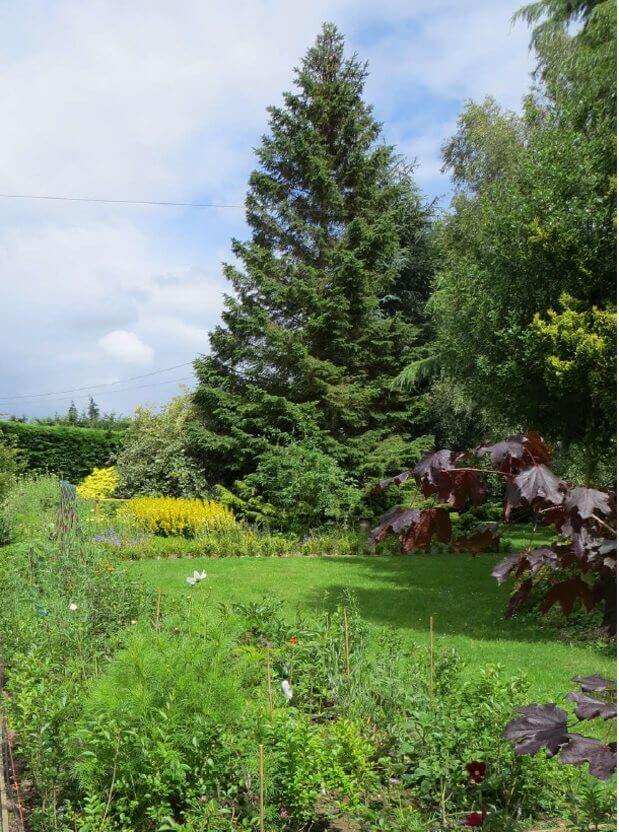 When we moved here 9 years ago the garden was stuck in time with lawn and large 1970s conifer island beds. Our initial ideas for the garden were focused on the 'rear' part of the garden and the orchard, where we installed a swimming pool and a 20m x 10m perennial herbaceous and ornamental grass border. This has developed into a wonderful wildlife haven for bees, butterflies, birds, small mammals and other beneficial insects.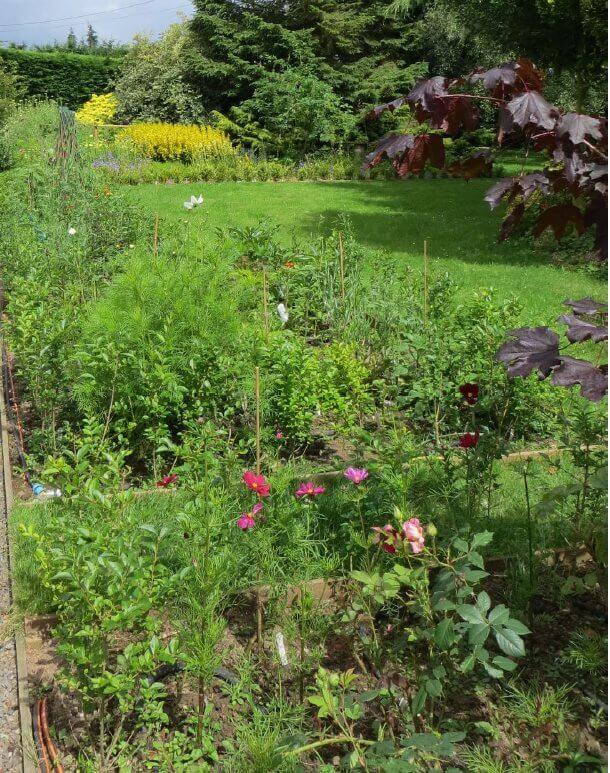 We live on a main road and although lucky to have just under an acre garden, with the house in the middle and the back facing onto open fields we wanted to develop the 'front' garden and make it more accessible for myself.
Being in a wheelchair and a garden designer I knew exactly what I wanted; however, this area being just under a third of an acre would mean a lot of materials and of course a lot of plants.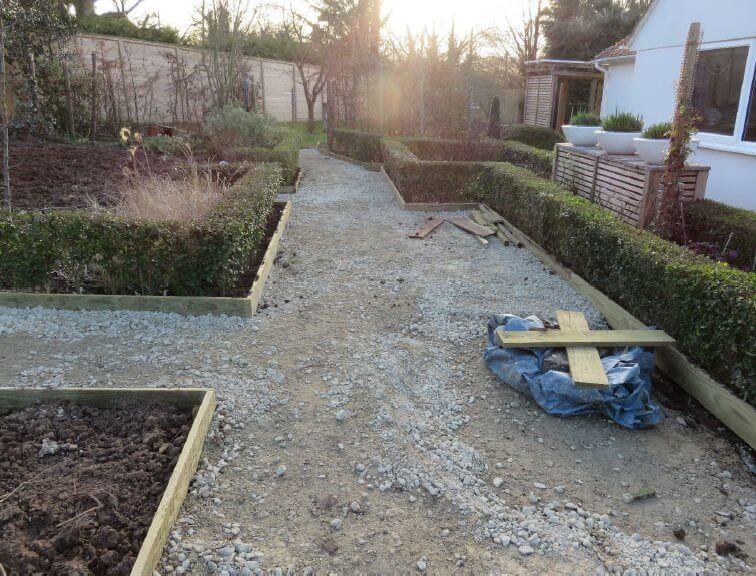 Back in 2015 I designed the layout of the garden ensuring that the paths would be wide enough for a wheelchair, that turning circles would be ample and that the changes in level throughout the garden would be addressed.
Over the years we have used Jacksons products for 2 main reasons: 1) the quality of the products and 2) the very good 25-year guarantee.
We installed Jacksons Jakoustic fencing along the entire length of the roadside. This is an acoustic barrier designed to either absorb or reflect unwanted noise, like the traffic from a very busy road in our case.
It has helped a lot - although we can still hear the road, the noise itself is contained outside of the fence. Before it was installed we had difficulty hearing each other, especially when we got closer to the road; however, now we can have a normal conversation without having to shout. It looks good too, being manufactured from Jacksons Jakcure timber boards, it makes a great backdrop to the garden.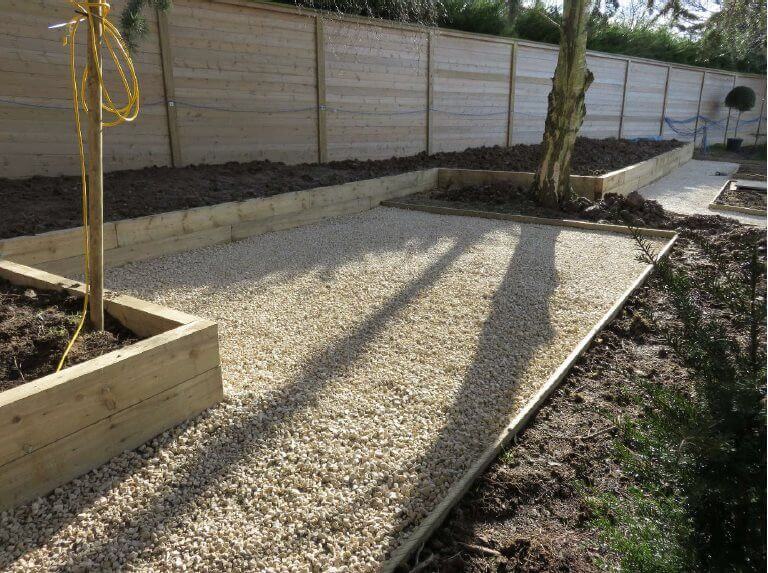 For the path edging I designed an 'L' shaped board so that white LED strip lighting could be run around the entire garden – we used Jacksons heavy
gravel boards
and pegs and attached Jacksons
capping
(normally used for fencing). It has worked out really well. It also means that the paths can be illuminated without the source of light blinding me being that much lower in my wheelchair.
Also, a couple of years ago I designed a 'table' to fit among a clipped hedge line using Jacksons Venetian slats topped with black Indian limestone and three white pots, as well as a raised Venetian strip above an existing fence to grow a Wisteria sinensis and Clematis montana. Because these have been so successful and look great I wanted to include more slatted work into the 'front' garden.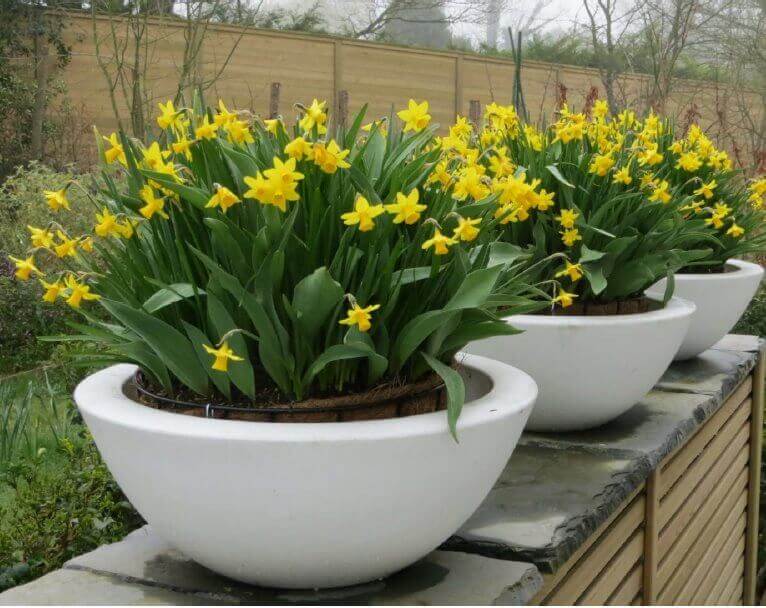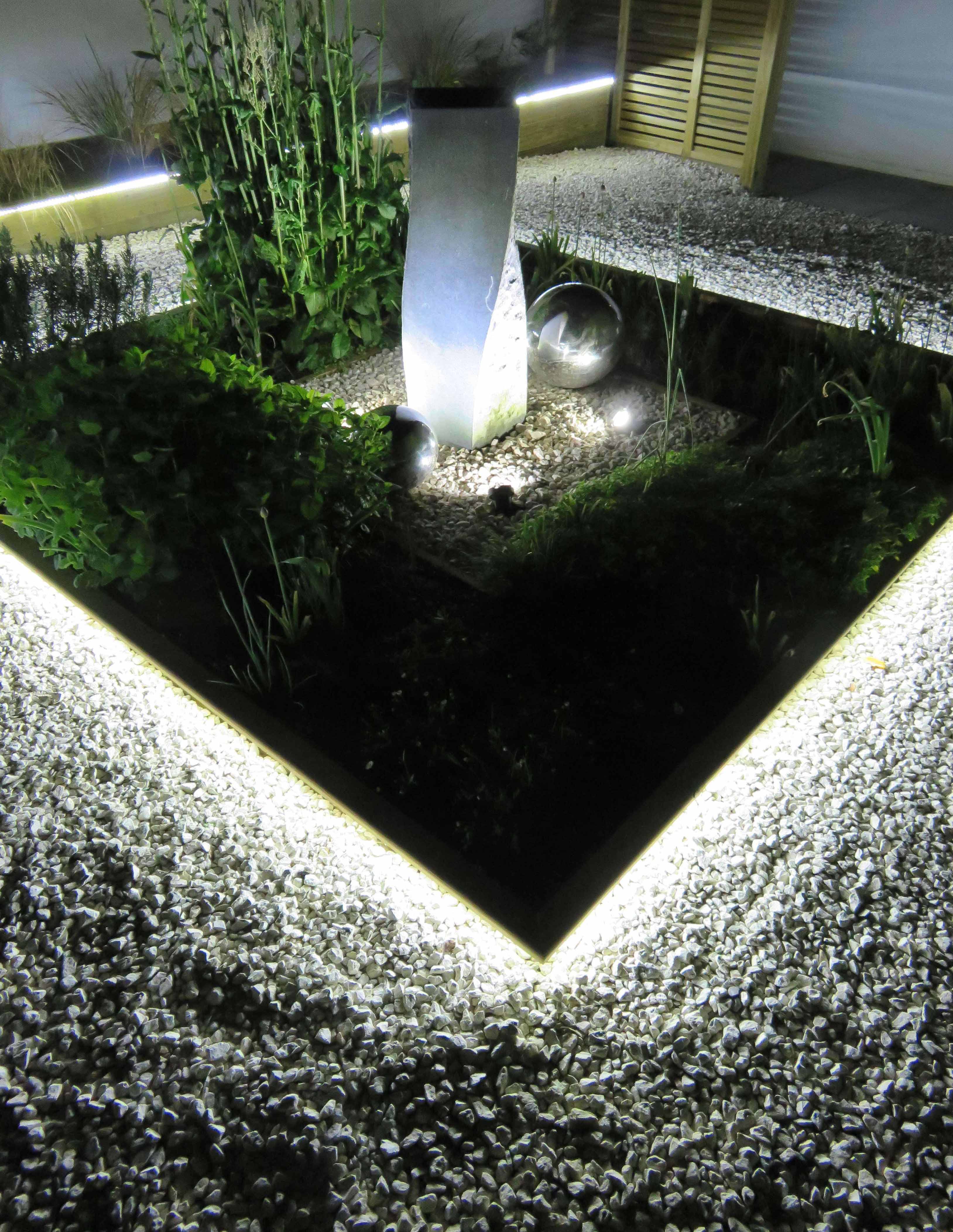 As we try to be as environmentally-friendly as possible, by using an air-source heat pump to heat and cool the house the condensing unit (which is not pretty to look at) needed disguising. We used 2 purpose made Venetian fence panels to hide the unit and continued the theme at the top end of a green oak pergola.
This is a lovely structure to walk under and adds height to the garden to grow espaliered peaches, pears and apricots, but it also supports photovoltaic cells for us to generate electricity. I wanted to block the top end of the pergola and the Venetian slats were my first choice – at night time with the use of hidden lighting the slats reveal parts of the pergola, almost teasing you because you have to find another route through the garden to get to the other side.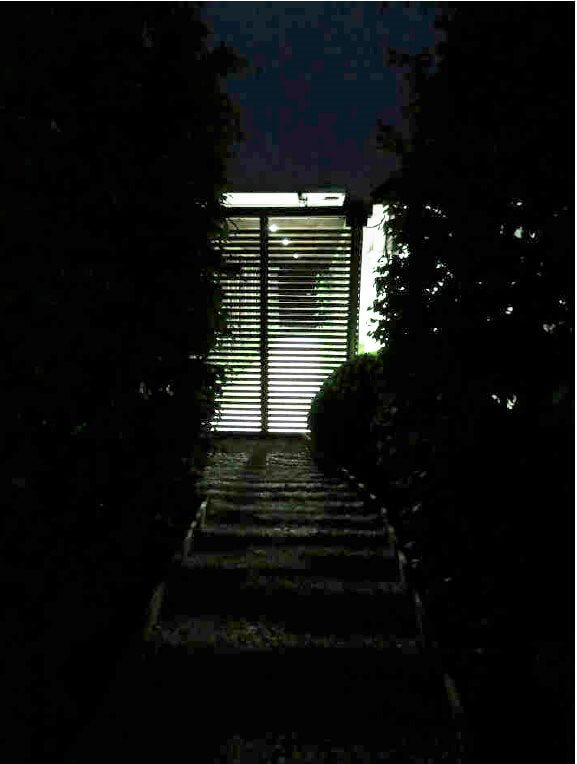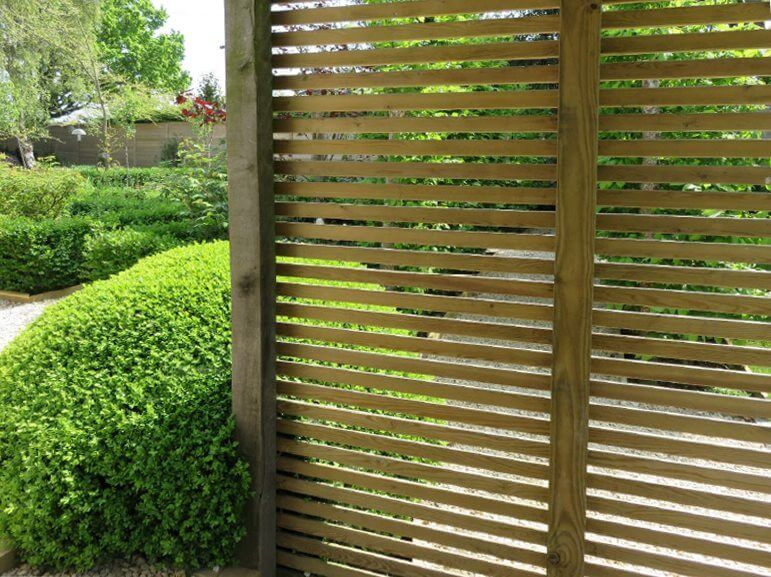 We had to dig into the side of slopes to create levels because our garden slopes in many directions. At the top, close to the acoustic fencing we used Jacksons timber sleepers and back filled with soil. As I am unable to get into the borders when the plants are fully grown I use the raised sleeper beds because they are at the right height for me when using my long handled tools.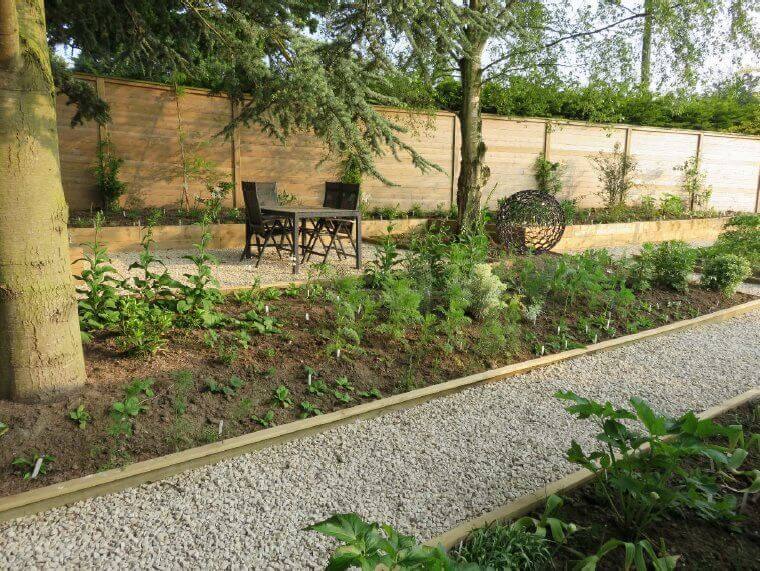 We now love this part of the garden. Previously, we would pass the lawns and conifers and not take much notice of them, but now with the use of Jacksons products we have a new garden separate from our orchard, utility area, swimming pool borders and fruit cages.
And whereas before we would automatically go out on to the patio to enjoy a meal and a glass of something, we find ourselves meandering up the paths and sitting among our contemporary-wild garden.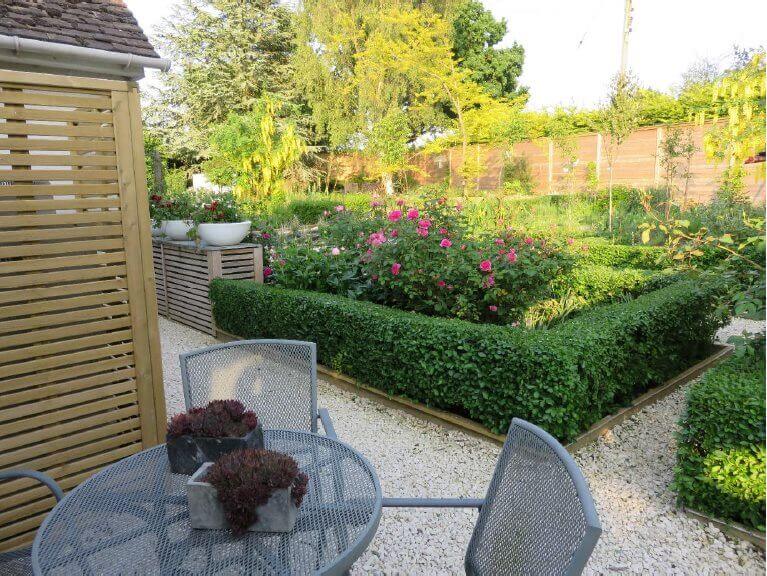 Many thanks to Mark Lane for taking the time and trouble to write this inspiring project up for us and for the super photos.