04/03/2022 12:00 AM
Over the last year, we have seen an increase in customers using our panels with Duraposts. We believe this is down to the fact that the fence panels in the Durapost marketing campaigns are generally our products.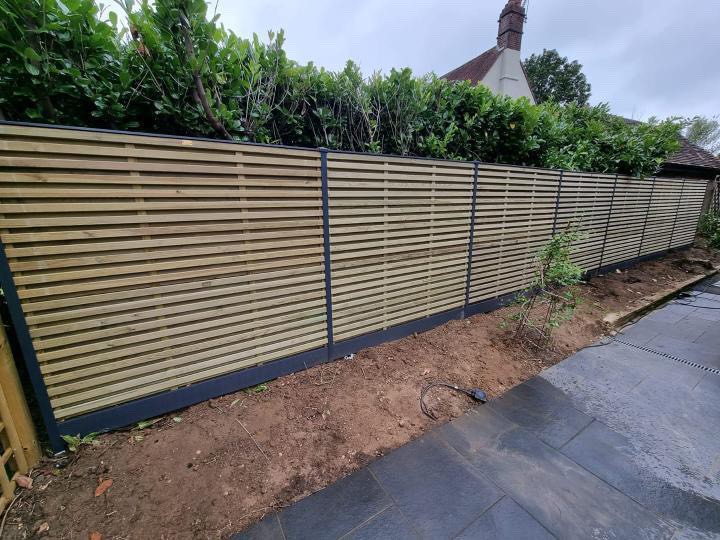 Do we recommend Duraposts?
When we are asked by domestic or residential customers for our recommendations on other products, we tend to not endorse other brands. This is down to the fact that we could be recommending a product that could fail after a few years, whereas our products have been tried and tested and have been serving our customers since 1947. If a customer asks if we would recommend Duraposts we state that we recommend our Timber Jakposts® or our Metal Mi-T® posts that are both guaranteed for 25 years and work seamlessly with our panels.
Do our Fence Panels work with Duraposts?
As shown in the Durapost advertising campaigns, our panels look good with Duraposts. It is important to note that most of our framed panels have a thickness of 51mm but they are known to temporarily swell up to 6% of the finished size after our unique Jakcure® treatment process. So, if you are installing a new fence using Duraposts and our framed panels, we recommend having the panels delivered and storing them until the swelling has reduced and the panels fit the Duraposts (this time taken for the swelling to reduce will depend on environmental conditions but can potentially take a month or two) .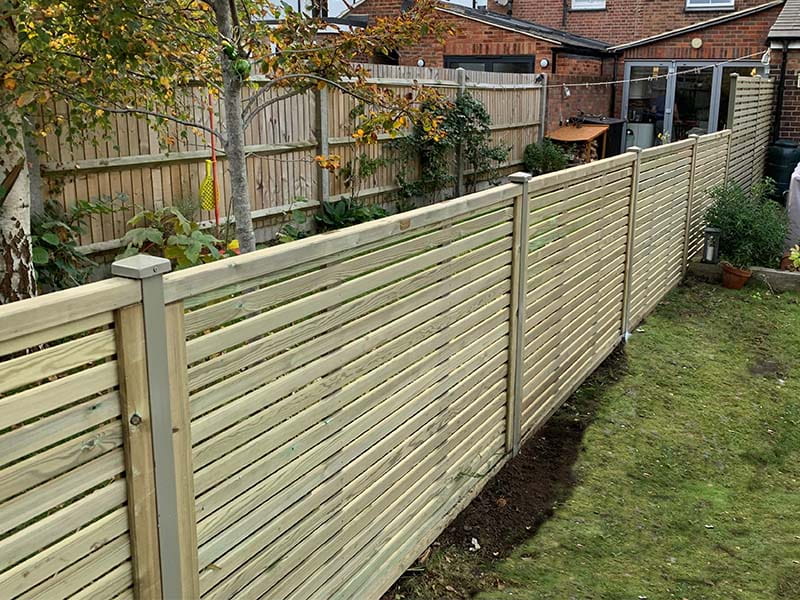 When storing we recommend that all products should be stored out of direct sunlight and in a damp-free environment. A good example would be a well-ventilated garage or garden shed.
Fence panels can be stored on the pallet they arrived on. If they did not arrive on a pallet, we advise you store on a flat surface. Panels should remain off the ground and be fully supported.
More detail regarding product storage can be found on our FAQ page.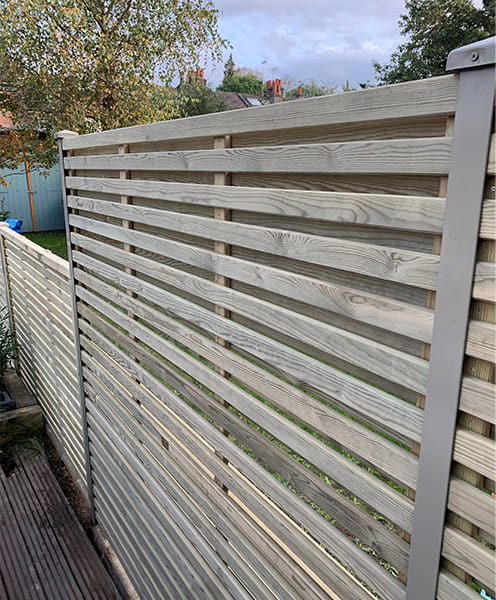 Do our timber gravel boards work with Duraposts?
Our timber gravel boards can work with Duraposts. Many trade users opt for our proven quality timber gravel boards rather than composite products as they are known to have their disadvantages over time.
Noise mitigation is usually a complex problem, so to ensure that you arrive at the best solution for your specific situation, we always recommend consulting a qualified sound engineer before you make your purchase.