30/06/2017 03:30 PM
With more and more TV programmes to watch about garden design, garden envy has never been so prominent. Choosing the right panel that fits both your privacy needs and your garden inspiration can be tough, but Jacksons offers the best of both worlds. If you love the look of slatted Venetian panels, but would prefer not to accommodate the peeping toms, there are two solutions.
Canterbury Combi panels have a horizontal Tongue and Groove design for the lower three quarters, with a horizontally slatted Venetian style top. It's all one panel, designed for privacy and strength below, with a light and airy top.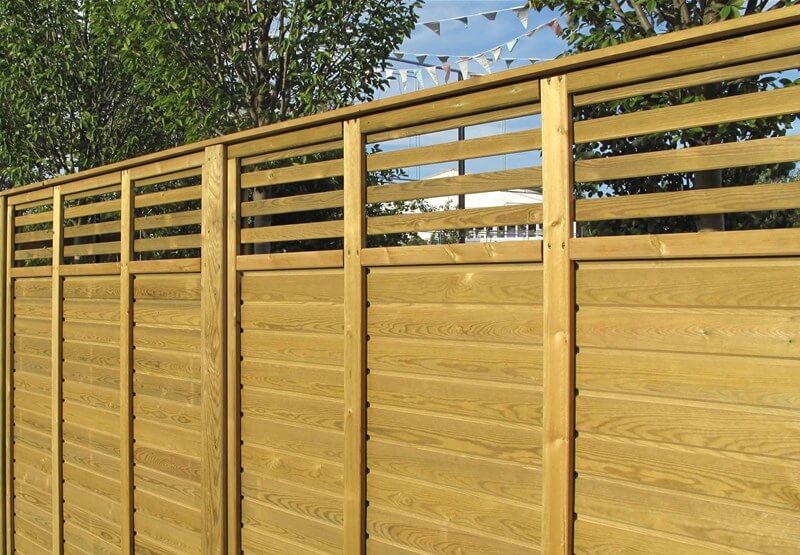 The other solution is Venetian Hit & Miss, which combines elements of Venetian, and Hit & Miss. This panel has double the amount of thinner horizontal slats that are on Venetian panels, but they are fixed to both sides of the panel, so they alternate, much in the same way as they do on Hit & Miss. This means it's a sturdy, heavy duty panel, but the small gaps mean light and air can still pass through.