30/06/2017 03:30 PM
Are you interested in the horizontal slatted stylish look of Venetian panels, but live in an area where you'd feel more comfortable if people couldn't see through the gaps in your fence - wondering if you can have the best of both worlds?
The answer is YES - Jacksons have developed two different solutions:
Canterbury Combi is a timber panel that has the lower three quarters of the panels made from a horizontal Tongue and Groove and the top quarter is horizontally slatted Venetian style. It's all one panel - privacy and strength below with an integral light and airy top, perfect.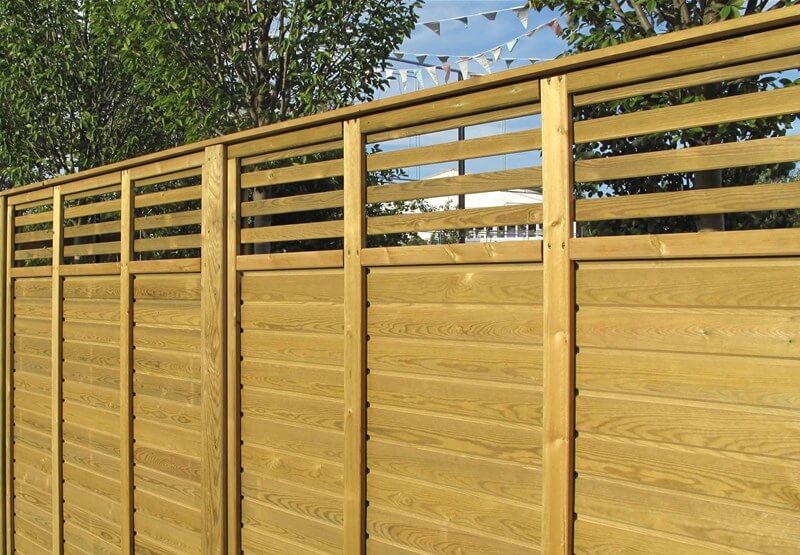 The other solution is Venetian Hit & Miss, you may guess from the name of this panel that is has elements of Venetian and Hit & Miss and you wouldn't be wrong. We have doubled up the amount of thinner horizontal slats that are on Venetian panels, which are fixed to both sides of the panel, so they alternate, much in the same way as they do on Hit & Miss. This means the gaps are smaller, but light and air can still travel through, this makes it a lot harder to see through and also pretty heaving duty - twice the slats means almost twice the weight!