10/10/2018 12:39 PM
Surrounded by plentiful farm land alongside the Little Stour, the small village of Wickhambreaux is home to 500 residents. A mediaeval church and the Rose Inn public house border the village green, and locals are often busy with church activities, a local Produce Association and supporting the competitive cricket club. Situated just two miles from Howletts Zoo and Wingham Wildlife Park, and five miles from Canterbury, it's easy to see what's so appealing about living here. Just a short walk from the Wickham Mill lies a converted chapel house.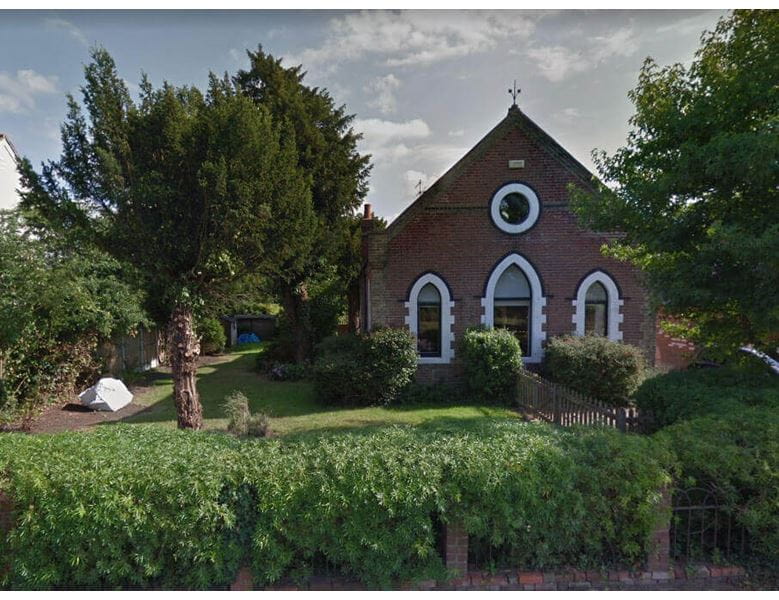 This converted chapel house shows how merging various Jacksons style fence panels can transform a garden space and cater for every functionality. Just like most of our gardens every edge has a different purpose or concern. Whether it's for privacy, security or a design element, specific panels can be used in various ways to give a desired effect.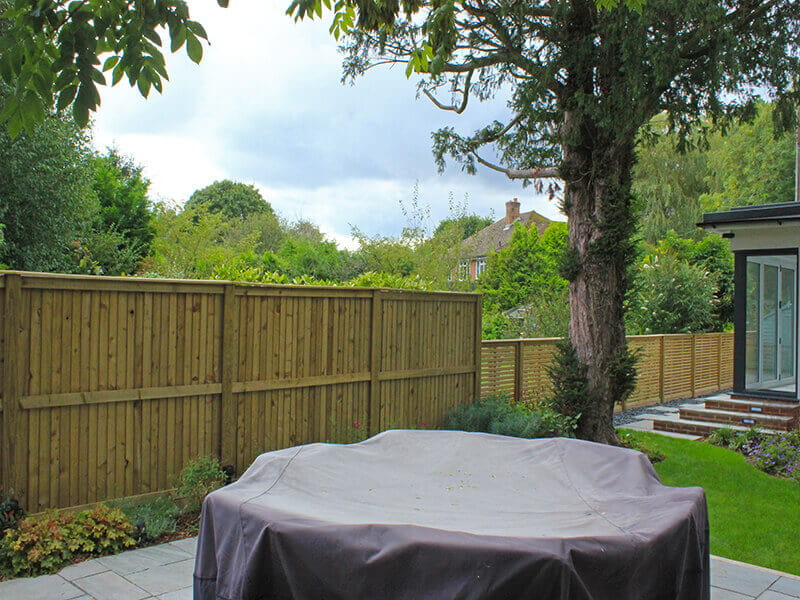 Within the garden the Jacksons Featherboard panel was used along the whole length of the property to create an appropriate privacy border between the neighbouring properties without being too intimidating.
To disguise a storage area of the garden, the owner has opted for a Lattice Trellis panel which has smaller square holes creating an ideal screen without blocking light completely. This is a really clever design trick that can be used in any garden to cover unpleasant objects that could distract from the view.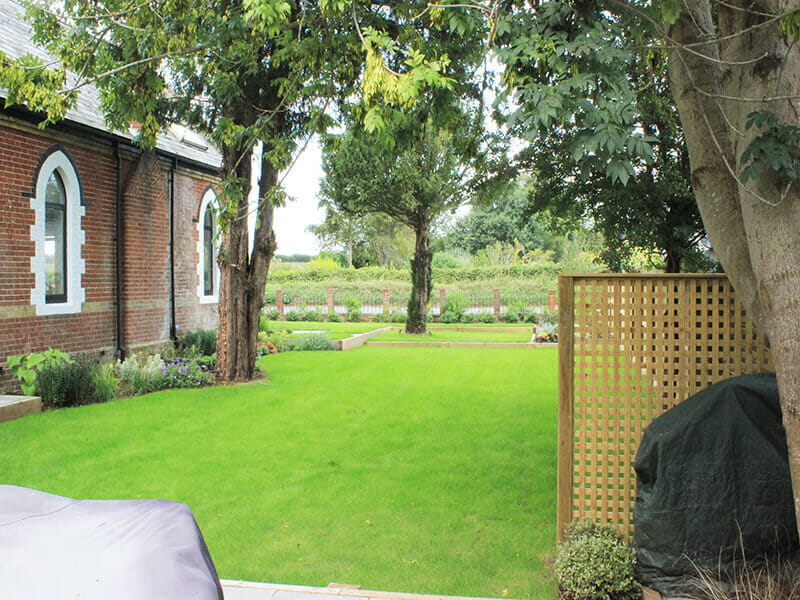 Trellis is a diverse fence panel and can be used for many reasons within the garden, segmenting off areas, creating boundaries and hiding unsightly objects. They're great for growing climbing plants too. It's a really good way of personalising your garden space.
In order to not obscure or block the view from the hot tub the owner has decided to keep the existing short pointed palisade fencing at the front of the garden, allowing uninterrupted views across the surrounding countryside.
The design of the garden has specifically targeted light as a key requirement. When looking at your outside space it is crucial to consider light especially when rooms of the house are within close proximity to the fence. The owner has taken special attention to this within her design of the garden and chosen a short Venetian panel allowing light to flow freely above the panel and then between the pales within the panel thus not blocking light into the house.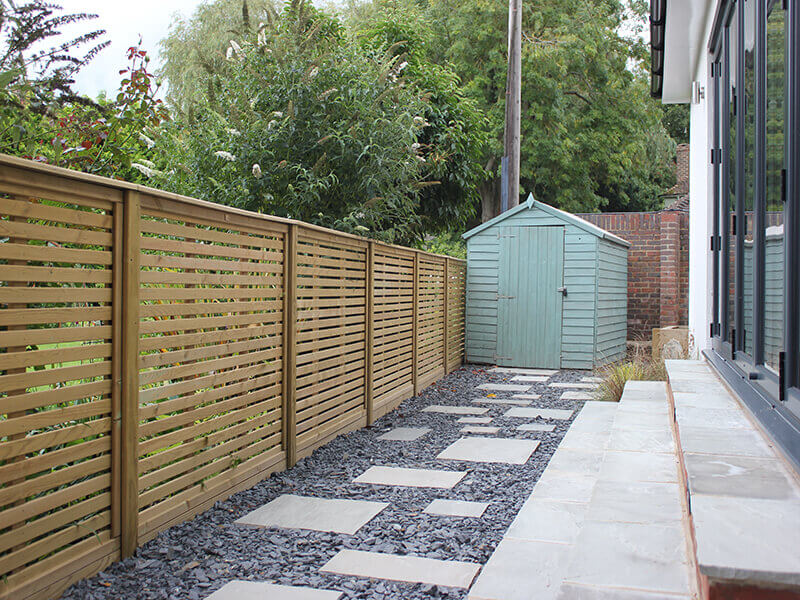 During the summer the owner held a garden party to show off her new garden. There was nothing but great comments about her new fencing.
View our Featherboard fence panels
Featherboard Panels
View our Trellis Fence panels
Trellis Panels
View our Venetian fence panels