23/11/2017 12:00 PM
When Arbour Landscape Solutions tweeted us progress shots of a garden project featuring our Canterbury Combi fence panels based in London, we asked them to update us further.
They were contacted via their company Facebook page to design and build a garden to fall in line with contemporary designs seen by the client.
Their clients have three kids and desired a usable garden their to meet their family lifestyle that they could use year round.
The garden had not been modified for years and the clients were planning an extension so this represented a great opportunity to improve the garden during the same timeframe.
After an initial visit followed by a survey and many drafts, the client arrived at their chosen concept.
After fourteen days on site digging, the desired ground levels were achieved and the site was fully cleared for a redesign and new format. Arbour Landscape Solutions then completed all the garden drainage, concrete foundations and retaining walls.
The next phase of works was the installation of the Jacksons Fencing Canterbury Combi panels into slotted posts which was not an easy task as the levels and layout was a big cause for concern.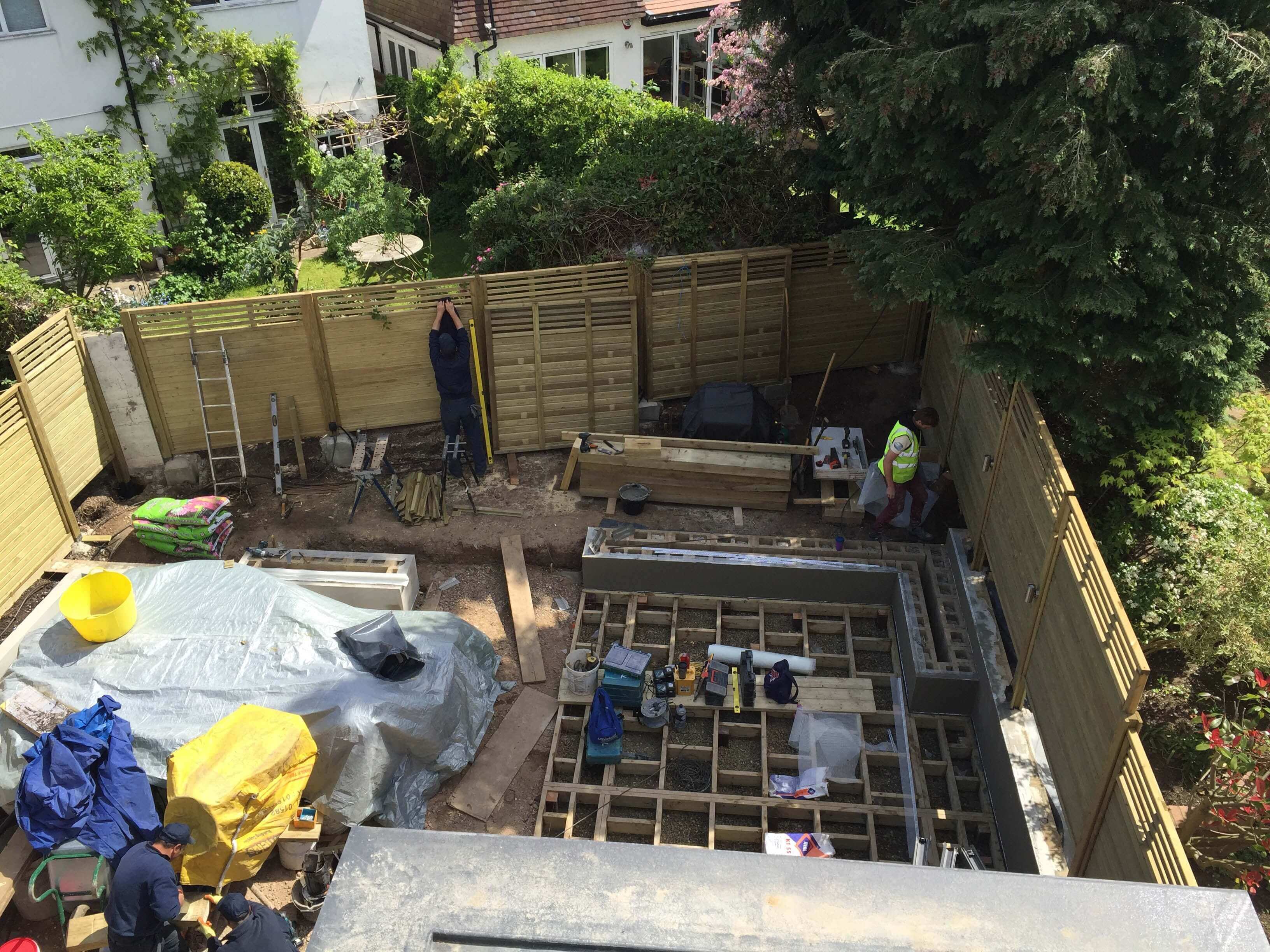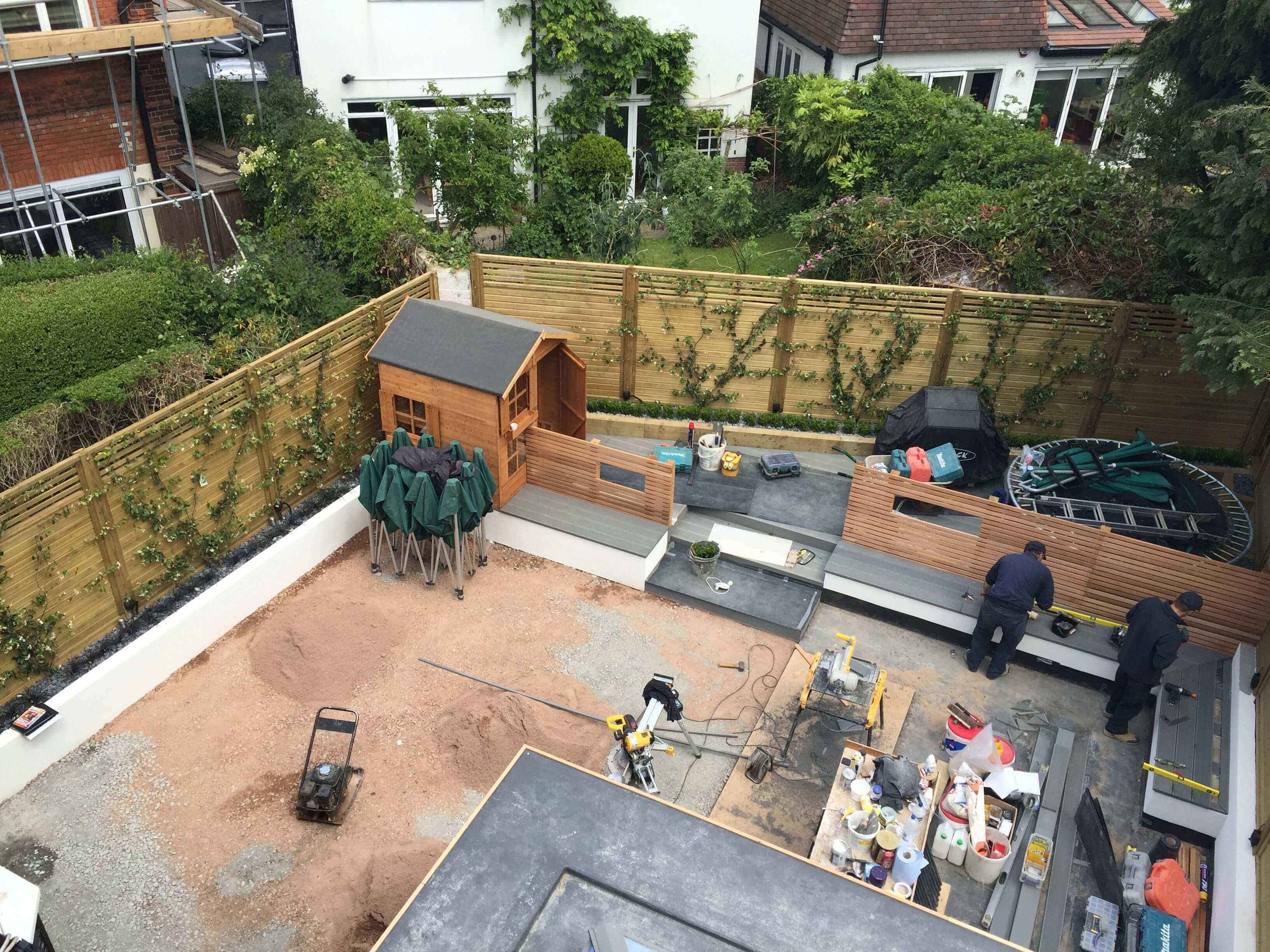 With four different gardens around the the outer boundaries, tree roots, high levels of concrete and clay in the holes the fencing took around eight days to be fully installed; Though the finished project highlights what a fantastic transformation the new fencing has made to the redesign of the garden.
With the boundaries established works continued on the decking frames, cedar screens, irrigation, lighting, rendering, beaches and planting. The final jobs saw the artificial grass laid, all the decking finished and black cobbles added to the planter beds and around the house for a quality finish.
The clients were delighted with their finished garden and look forward to spending many hours of fun with friends and family in what is now a modern family orientated space.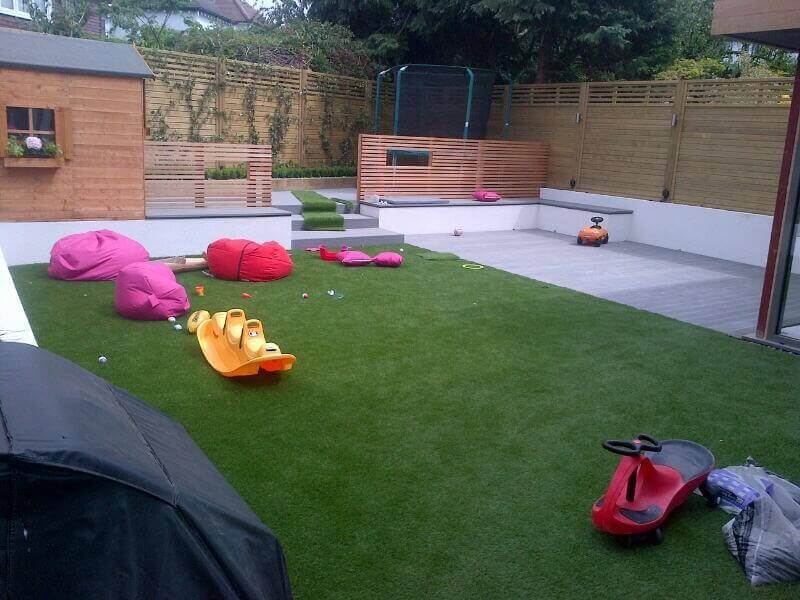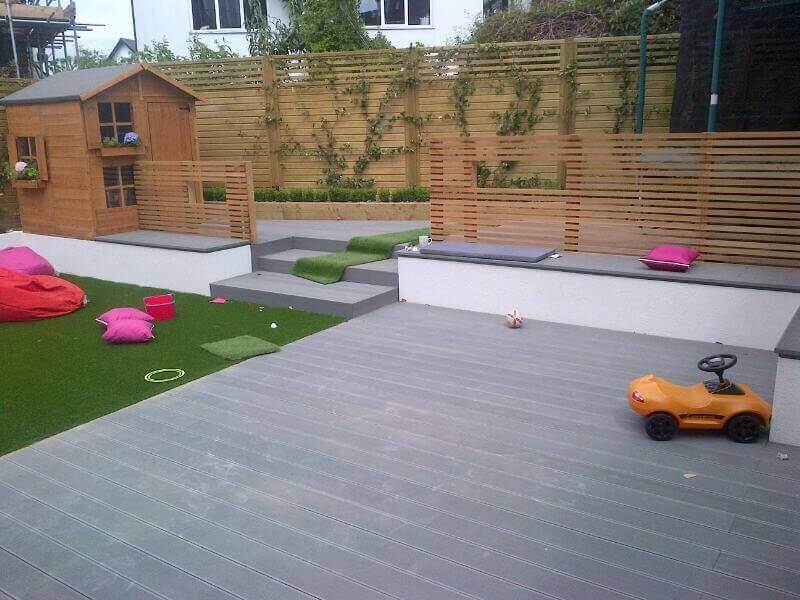 Thanks to the team at Arbour Landscape Solutions for sharing this fantastic project with us and using our handcrafted Canterbury Combi fence panels to finish the project.