24/01/2022 01:04 PM
With over 204 Approved Installers working nationwide, choosing just one to become Approved Installer of the year was by no means an easy task.
We look at a variety of areas when deciding and consider each one carefully. We look at the quality of installations, customer satisfaction and feedback, social media activity, and who is a true advocate of our brand and products. The chosen Approved Installer must be outstanding in each category.
This year our shortlist for the top four Approved Installers was:
West London Fencing
UK Water Features
1st Aid 4 Fencing
Petts Wood Gardens
While all of them went above and beyond, we could only pick one, and we are pleased to announce our Approved Installer of the year 2021 is...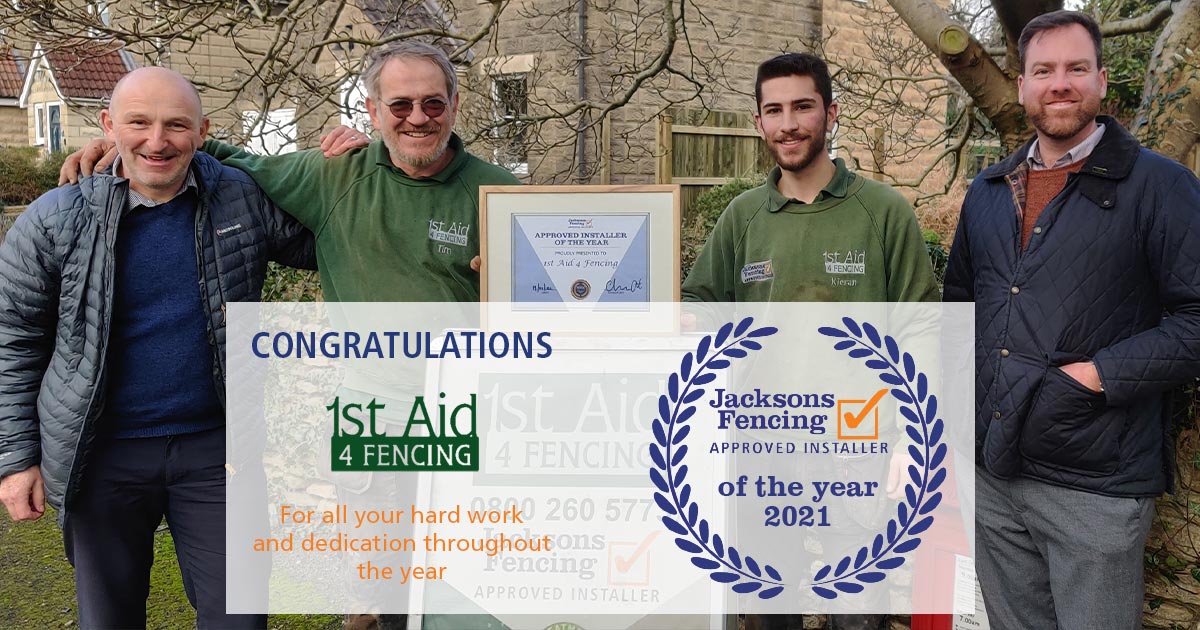 Based in Trowbridge, Wiltshire 1st Aid 4 Fencing has been a part of our Approved Installer programme for 4 years. Throughout this time Tim and his company have received an overwhelming amount of positive feedback on our guarantee registration questionnaires, consistently contributed content for our social media steams, and continuously promoted Jacksons to his customers. Everyone at Jacksons would like to thank Tim, and the team for their hard work and success as a Jacksons Fencing Approved Installer.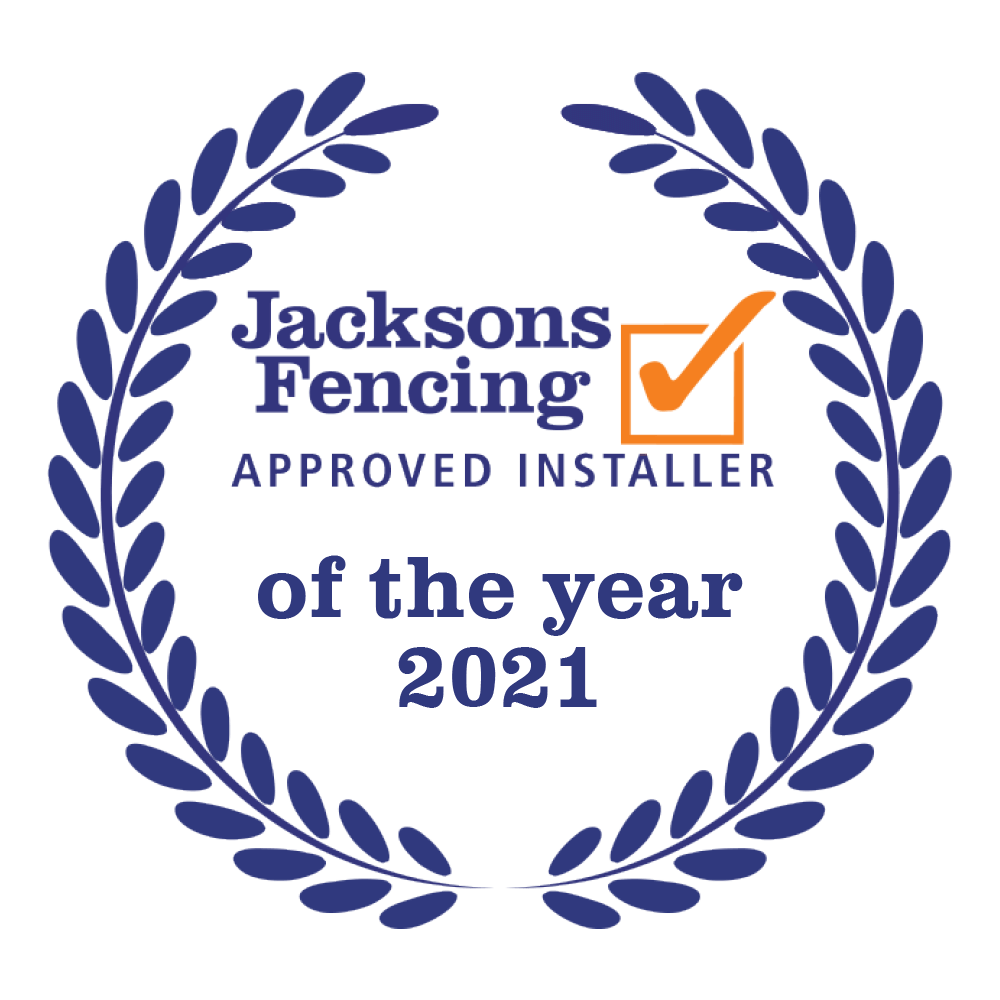 Our Approved Installer scheme is at the heart of our residential fencing department and often the Approved Installers are the only face to face contact a customer may have with anyone related to Jacksons, therefore we would like to thank every one of our Approved Installers for their continual support.
In recent years, the scheme has grown exponentially, and we want to continue this growth.
For those of you wanting to compete for our Approved Installer of the year 2022 award, here is what we take into consideration
Positive reviews and feedback
Excellent communication with our staff and customers
Outstanding social media contributions
Promotion of Jacksons products at any opportunity
Use of marketing material
View our previous winners of Approved Installer of the year
Approved Installer of the year