Homeowner & Agricultural

Jacksons Residential
Timber Retaining Wall
COVERED BY JACKSONS 25 YEAR GUARANTEE

All timber used throughout is superior quality
Jakcured softwood guaranteed for 25 years
Jacksons retaining wall is ideal for raised borders, fish ponds, play areas, sand pits and fascia borders.
Easy installation
Many benefits compared to traditional brick walling.
Please note that when cutting or drilling this product we recommend using Jakcure End Grain Preservative to ensure cut timber is not left untreated.
View products
Product information
EXC VAT
INC VAT
Timber Retaining Wall - Jakwall (Registered design)
Jakwall is a highly unusual grooved, brick wall effect landscape timber system with many benefits compared to traditional brick walling; it is cheaper compared with bricks and mortar, doesn't need foundations or footings and can be installed in any weather.
Jakwall timber retaining wall comes in four options;
The Jakwall timbers are fixed together with a timber hex head screw system without any need for pre-drilling, available in two lengths. Also available is a hex head driver bit for use with power tools. Jakwall planed all round and Jakcured. It is recommended that at least three timber screws are used for fixing per landscape timber depending on height of walling or structure.
Timber Retaining Wall Instructions
Jakwall timber retaining wall can also look good when one timber is used to create a raised bed as shown in the image to the right sent in by one of our customers.
140mm (face) Jakwall Timber Lock Fixings 90mm (face) Jakwall
Products in Timber Retaining Wall
Buying multiple products?
Just update the quantities of each item you wish to buy and click 'Add all to basket'
Buying multiple products?
Just update the quantities of each item you wish to buy and click 'Add all to basket'
Fencing panels
Our beautifully handcrafted fence panels are made with exact attention to ensure the utmost quality and durability for a long service life.
See All Fencing
Shopping with us
We offer the longest guarantee in the industry for manufactured timber products.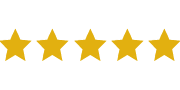 QUALITY, SERVICE AND VALUE
Established for over 70 years, our staff are ready to help with a wealth of knowledge and expertise
Find out more

Guaranteed peace of mind
Find out more about our market leading 25 year guarantees for service and timber treatment
Read more

Apps & online planning tools
Use our online tools to plan and price your Fencing, Gate or Decking project.
Get Started
Sign up for our newsletter
Sign up to our monthly email newsletter for updates, special offers and inspiration.
*We respect your data - see our privacy policy
Featherboard Fence Calculator
Enter the run length and height, to calculate the items required:
Calculate
You will need bays consisting of posts, pales, rails and optional Gravelboard(s).