Pointed Pale Pallisade Gate Kit
COVERED BY JACKSONS 25 YEAR GUARANTEE
Palisade Garden Gate Kit With Pointed Pales
Classic traditional design
All fixings are heavily galvanised steel.
Planed finish
Includes posts, ring latch and fitting pack ready for installation.
Palisade gates are made from Jakcured softwood. With two heights to match the fence heights and 1.0m wide, constructed with stainless steel fittings.
Supplied fitted with heavy galvanised iron hinges and ring latch.
Gate posts with pointed tops included in this kit are:
Code 220500 for 0.95m high gate 1.5m x 100x75mm
Code 226500 for 1.75m high gate 2.4m x 125x75mm
Note: Gates and posts are supplied in natural Jakcured finish and guaranteed against rot and insect attack for 25 years. Fittings are heavily galvanised steel and gates are supplied with adjustable hinges.
Other things to consider:
If using these gates within a run of fence panels, fencing system or at the end of a run, then please contact our sales team for advice as our standard gate posts which are included in the gate kit may not be suitable for your requirements.
Pointed Palisade Gates are available online in other heights and widths but not as as sets. Please click the link to view: Pointed Palisade Gates
Products in Pointed Pale Pallisade Gate Kit
Buying multiple products?
Just update the quantities of each item you wish to buy and click 'Add all to basket' Buying multiple products?
Just update the quantities of each item you wish to buy and click 'Add all to basket'
Related Products
Jacksons Fencing have a large range of related products, all complete with our 25 year guarantee. If you cannot find the item you are looking for, please do not hesitate to call our friendly sales team.
Shopping with us
We offer the longest guarantee in the industry for manufactured timber products.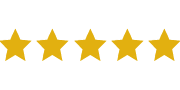 QUALITY, SERVICE AND VALUE
Established for over 70 years, our staff are ready to help with a wealth of knowledge and expertise
Find out more

Guaranteed peace of mind
Find out more about our market leading 25 year guarantees for service and timber treatment
Read more

Apps & online planning tools
Use our online tools to plan and price your Fencing, Gate or Decking project.
Get Started
Sign up for our newsletter
Sign up to our monthly email newsletter for updates, special offers and inspiration.
*We respect your data - see our privacy policy
Featherboard Fence Calculator
Enter the run length and height, to calculate the items required:
Calculate
You will need bays consisting of posts, pales, rails and Gravelboard(s).