Entrance Gates Ornamental Swing
COVERED BY JACKSONS 25 YEAR GUARANTEE
Ornamental Swing Gates
Two classic designs to choose from with two style variations
Corrosion free hot dip galvanised finish
Additional colour coatings
Easily automated for added security and convenience
Finished to stay looking good
Constructed in corrosion-free hot dip galvanised steel which is virtually unaffected by weather. They are usually supplied with an additional polyester powder coating, in a choice of standard colours, green, black, white, blue or grey. (other colours on request).
Two designs
Arched Top Ornamental Gate
Level Top Ornamental Gate
With two styles
Style A: short additional pales with a finial top have been inserted between the usual pales at the bottom of the gate.
Style B: decorative rings are inserted between the pales
If you let us know the width of your gateway, height of gate and design type and whether it's for manual or automatic operation, we will supply you with a quotation without obligation.
Related Products
Jacksons Fencing have a large range of related products, all complete with our 25 year guarantee. If you cannot find the item you are looking for, please do not hesitate to call our friendly sales team.
Shopping with us
We offer the longest guarantee in the industry for manufactured timber products.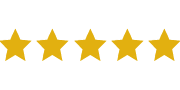 QUALITY, SERVICE AND VALUE
Established for over 70 years, our staff are ready to help with a wealth of knowledge and expertise
Find out more

Guaranteed peace of mind
Find out more about our market leading 25 year guarantees for service and timber treatment
Read more

Apps & online planning tools
Use our online tools to plan and price your Fencing, Gate or Decking project.
Get Started
Featherboard Fence Calculator
Enter the run length and height, to calculate the items required:
Calculate
You will need bays consisting of posts, pales, rails and Gravelboard(s).