Do you need your Jacksons product installed? We have a network of Approved Installers across Britain ready to carry out your installation. Our Approved Installers have been selected for their skill, knowledge and workmanship so we trust they will carry out the best installation for our premium quality products.
97% of our customers would recommend using one of our Approved Installers.
Using our Approved Installers
Customer Promise
Our Approved Installers our continuously vetted by our Approved Installer Managers to ensure their workmanship and quality never falter. We visit them onsite two to three times a year, keeping in constant contact with them, offering support and to ensure they are delivering the best installations for our customers.
Fencing installation near you
Find your local fence installer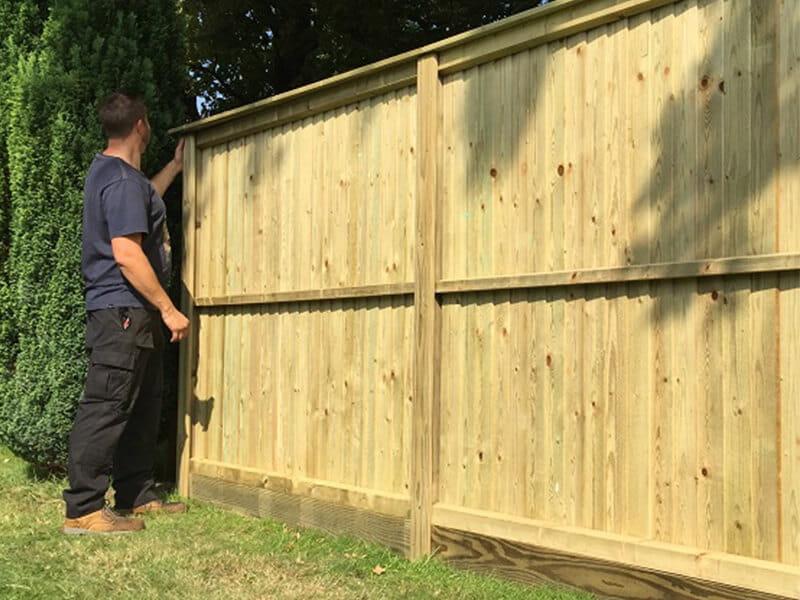 How much do you need?
Step 2
For any quote we will need a rough estimate to how much product you require. Get your tape measure at the ready and measure where you fencing will go, or the gap the gate needs to cover. Even if its a rough estimate that's all we need to give you an accurate budget quotation.
Getting a quote
Step 3
Before you book an Approved Installer, we offer a budget quotation to ensure the price of your installation is within your budget expectations.
To create a quote we need to know which fence, gate or garden accessory you require and rough measurements.