Traffic Barriers Barriers & Parking Control Kiosks
COVERED BY JACKSONS 25 YEAR GUARANTEE
Multi Purpose Kiosks
Ideal as traffic control booths, these multi
purpose, maintenance free kiosks will suit many
situations.
Standard Kiosk are available in the following
sizes, with floors and electrics, and with windows
as individually listed below. Door options are
fully, half glazed or blank.
1.5m long x 1.2m wide x2.25m high 1no vertical slider and 2no fixed panes
2.4m long x 1.2m wide x 2.25m high 2no vertical slider and 1no fixed panes
2.4m long x 2.4m wide x 2.3m high 2no horizontal sliders 3no fixed panes
Shopping with us
We offer the longest guarantee in the industry for manufactured timber products.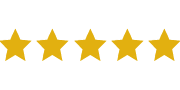 QUALITY, SERVICE AND VALUE
Established for over 70 years, our staff are ready to help with a wealth of knowledge and expertise
Find out more

Guaranteed peace of mind
Find out more about our market leading 25 year guarantees for service and timber treatment
Read more

Apps & online planning tools
Use our online tools to plan and price your Fencing, Gate or Decking project.
Get Started
Sign up for our newsletter
Sign up to our monthly email newsletter for updates, special offers and inspiration.
*We respect your data - see our privacy policy
Featherboard Fence Calculator
Enter the run length and height, to calculate the items required:
Calculate
You will need bays consisting of posts, pales, rails and optional Gravelboard(s).