Homeowner & Agricultural

Jacksons Residential
Steel Security Fencing Ornamental Fencing Mesh
COVERED BY JACKSONS 25 YEAR GUARANTEE
Sentry Mesh panel

The NEW Sentry Mesh panel is made from pre-formed trays of galvanised perforated sheet to our unique design.
Optional security extra
As with our Sentry Bar fencing we can offer a security comb on the top rail for panel heights 1.5m and above.
Vandal proof - invisible joins
The trays are fixed to a top and bottom rail that is fastened to the posts with the special vandal resistant internal connector that makes an almost invisible joint.
Finished to last
The panels are supplied galvanised and polyester powder coated in a range of colours. Interesting creative effects can be achieved by colouring the mesh trays different colours from the rails, or colouring alternate trays to make a stripe.
Special effects
The panel can be used amongst other things, for limiting vision of unsightly obstacles, for any type of environment from play areas to industrial sites, and to reduce the effects of the wind.
Specification
Rails 60 x 40mm
Sheet perforated with a 3.1mm diameter hole
Post section dependent on height of panel
The panels can be integrated within a Barbican or Sentry fence line, creating a screen from
0.9 - 2.5m, with standard fencing below and above.
Shopping with us
We offer the longest guarantee in the industry for manufactured timber products.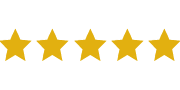 QUALITY, SERVICE AND VALUE
Established for over 70 years, our staff are ready to help with a wealth of knowledge and expertise
Find out more

Guaranteed peace of mind
Find out more about our market leading 25 year guarantees for service and timber treatment
Read more

Apps & online planning tools
Use our online tools to plan and price your Fencing, Gate or Decking project.
Get Started
Sign up for our newsletter
Sign up to our monthly email newsletter for updates, special offers and inspiration.
*We respect your data - see our privacy policy
Featherboard Fence Calculator
Enter the run length and height, to calculate the items required:
Calculate
You will need bays consisting of posts, pales, rails and optional Gravelboard(s).