Retreat Garden Shelter
COVERED BY JACKSONS 25 YEAR GUARANTEE
The Retreat Garden Shelter
This NEW Retreat Wooden Garden Shelter is a unique garden structure that will create a delightful 'retreat' in any garden.
Designed using Jacksons popular Venetian Panels for the sides and roof that give the shelter an attractive contemporary look and when the sun is shining casts dramatic patterns of light and shade.
The standard Retreat is a single unit version (as pictured here with dimensions below). If desired an extra panel can be added at the open side (extra panel not included). The Retreat shelter is available with or without a polycarbonate roof sheeting.
Shopping with us
We offer the longest guarantee in the industry for manufactured timber products.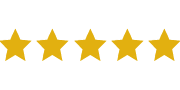 QUALITY, SERVICE AND VALUE
Established for over 70 years, our staff are ready to help with a wealth of knowledge and expertise
Find out more

Guaranteed peace of mind
Find out more about our market leading 25 year guarantees for service and timber treatment
Read more

Apps & online planning tools
Use our online tools to plan and price your Fencing, Gate or Decking project.
Get Started
Sign up for our newsletter
Sign up to our monthly email newsletter for updates, special offers and inspiration.
*We respect your data - see our privacy policy
Featherboard Fence Calculator
Enter the run length and height, to calculate the items required:
Calculate
You will need bays consisting of posts, pales, rails and optional Gravelboard(s).