Fencing Panels Ornamental Fencing
COVERED BY JACKSONS 25 YEAR GUARANTEE
Sentry® Bar Panels
Sentry Bar fencing and gates look good in any environment, but are specially designed as the perfect foil for modern architecture. With the same strength and quality of finish as the Barbican range, Sentry Bar offers equal flexibility in a range of seven heights from 1m to 3m and with galvanised or polyester powder coated finishes. A third rail is added for fences 3m high, positioned 500mm above the bottom rail for additional strength. Panels are made with an extra strong 60 x 40mm top and bottom rails.


Sentry's modern good looks suit many settings
Available with pales at either 150mm or 129mm centres to give a maximum 100mm gap, required for schools and play areas.

Panels can also be stepped or raked to allow for sloping ground conditions.

Above all, Sentry Bar gives you security with clean modern lines, equally at home in town or country.


Vandalproof Connectors
The jointing system by which the horizontal rails of each panel are slipped over a tough unique steel fitting connected to the post makes it impossible to remove the panel without digging out the posts.


Colours
Green, black, white, blue and grey. Other colours on request.


Shopping with us
We offer the longest guarantee in the industry for manufactured timber products.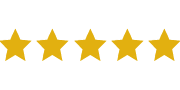 QUALITY, SERVICE AND VALUE
Established for over 70 years, our staff are ready to help with a wealth of knowledge and expertise
Find out more

Guaranteed peace of mind
Find out more about our market leading 25 year guarantees for service and timber treatment
Read more

Apps & online planning tools
Use our online tools to plan and price your Fencing, Gate or Decking project.
Get Started
Sign up for our newsletter
Sign up to our monthly email newsletter for updates, special offers and inspiration.
*We respect your data - see our privacy policy
Featherboard Fence Calculator
Enter the run length and height, to calculate the items required:
Calculate
You will need bays consisting of posts, pales, rails and optional Gravelboard(s).