Fencing Panels Barbican
COVERED BY JACKSONS 25 YEAR GUARANTEE
Barbican® Steel Panels
Now you can choose a complete fencing system that gives you the security of modern steel, matched with the classic good looks of traditional iron railings, that's Barbican.


Ideal for town and countryside settings
Barbican looks equally good enclosing a town square, a country park, a public building or an industrial or commercial site. Wherever style with security is the brief, Barbican is the answer. Available with pales at 150mm centres or 129mm centres to give a maximum 100mm gap; required for schools and play areas.


Not just a fence - a system
Barbican provides a total fencing system, as easy to erect as it is impregnable when complete. Panels come in seven standard heights from 1 to 3M, and connectors can be supplied for fixing at angles other than 90?.


Barbican stays looking good
Barbican is maintenance-free throughout a normal life. Made entirely from hot-dip galvanised steel, it is also available with an additional durable coating in green, black, white, blue or grey. (Other colours on request). So Barbican keeps its good looks without rusting or needing repainting.


Versatile Barbican Style
Tricky terrain needn't be a problem, we've erected raked panels down the steepest of slopes. Panels can also be stepped to allow for sloping ground conditions and existing walls can be catered for with cranked posts.


Vandalproof Connectors
The jointing system makes it impossible to remove the panel without digging out the posts. The horizontal rails of each panel are slipped over a tough unique steel fitting connected to the post. The rails at corner and end posts are rivetted to the steel connector attached to the post for even more security.
Shopping with us
We offer the longest guarantee in the industry for manufactured timber products.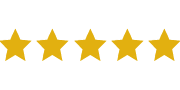 QUALITY, SERVICE AND VALUE
Established for over 70 years, our staff are ready to help with a wealth of knowledge and expertise
Find out more

Guaranteed peace of mind
Find out more about our market leading 25 year guarantees for service and timber treatment
Read more

Apps & online planning tools
Use our online tools to plan and price your Fencing, Gate or Decking project.
Get Started
Sign up for our newsletter
Sign up to our monthly email newsletter for updates, special offers and inspiration.
*We respect your data - see our privacy policy
Featherboard Fence Calculator
Enter the run length and height, to calculate the items required:
Calculate
You will need bays consisting of posts, pales, rails and optional Gravelboard(s).