Decking Joists & Frames
COVERED BY JACKSONS 25 YEAR GUARANTEE
Simple Decking Frame
Simple notched decking joists
Create decks on a solid level base
Different sizes to our standard decking kits
We recommend that the notches are fixed with one 90mm screw in each notched joint. Code 809490 packet of 10.
Only our standard decking boards can be used as fascias for notched frame decks and NOT our heavy duty decking boards as the joists are the same dimensions as our standard boards. Heavy duty decking boards can be used on decks but not as decking fascias.
If any boards or joists have been cut then the edges need to be treated with our Jakcure end grain preservative to avoid rot and insect attack and also to keep your warranty valid.
Notched decking joists come in lengths of 3.550m and 1.750m. Remember a joist of 3.550 with two 25mm thick decking boards attached as facias to either end will create a deck length of 3.6m. It is important that simple decking joists are only be used on a level solid base the same as our decking kits.

If you require a deck that is raised, on a slope or does not have a flat solid base such as concrete then our standard decking products should be used.
Products in Decking Joists & Frames
Buying multiple products?
Just update the quantities of each item you wish to buy and click 'Add all to basket' Buying multiple products?
Just update the quantities of each item you wish to buy and click 'Add all to basket'
Related Products
Jacksons Fencing have a large range of related products, all complete with our 25 year guarantee. If you cannot find the item you are looking for, please do not hesitate to call our friendly sales team.
Shopping with us
We offer the longest guarantee in the industry for manufactured timber products.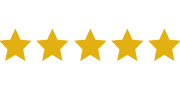 QUALITY, SERVICE AND VALUE
Established for over 70 years, our staff are ready to help with a wealth of knowledge and expertise
Find out more

Guaranteed peace of mind
Find out more about our market leading 25 year guarantees for service and timber treatment
Read more

Apps & online planning tools
Use our online tools to plan and price your Fencing, Gate or Decking project.
Get Started
Sign up for our newsletter
Sign up to our monthly email newsletter for updates, special offers and inspiration.
*We respect your data - see our privacy policy
Featherboard Fence Calculator
Enter the run length and height, to calculate the items required:
Calculate
You will need bays consisting of posts, pales, rails and Gravelboard(s).